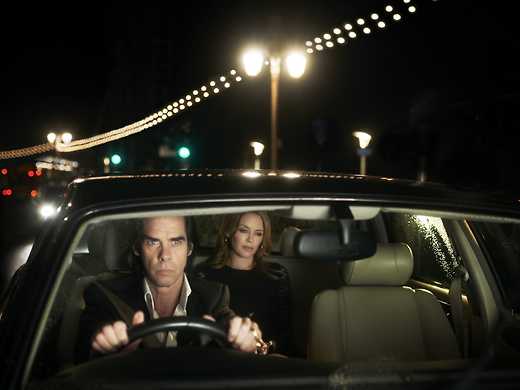 The legend of Nick Cave is explored and amplified in this seductive, music-filled documentary created in collaboration with British filmmaker/artists Iain Forsyth and Jane Pollard. "Thrilling to behold." — Time Out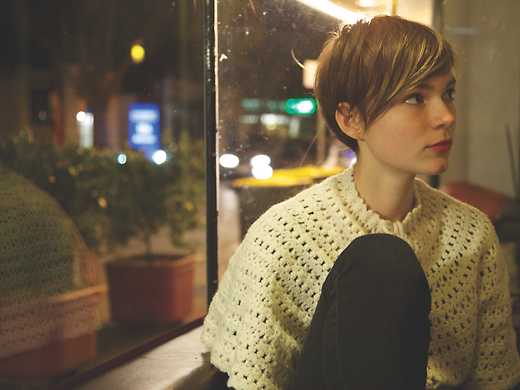 A delicate and frequently touching debut drama, Australian director Sophie Hyde's film, shot over a year of Tuesdays, traces a teenage girl's explorations of her own sexual identity while her mother undergoes gender transition.
As dementia continues to affect millions worldwide, this rousing and emotional documentary reveals a remarkably simple, music-based breakthrough and shows how it has already transformed lives.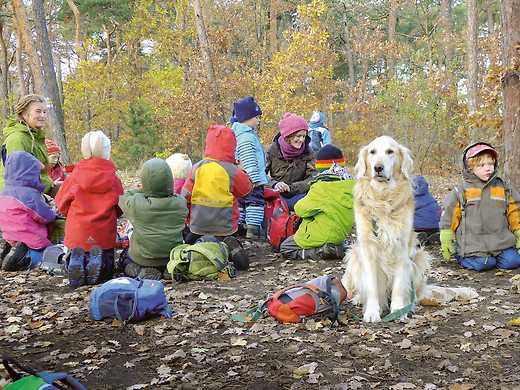 Austrian filmmaker Erwin Wagenhofer travels Europe and Asia to assemble evidence in favour of less regimented and competitive notions of education than those prevailing throughout much of the world (including New Zealand).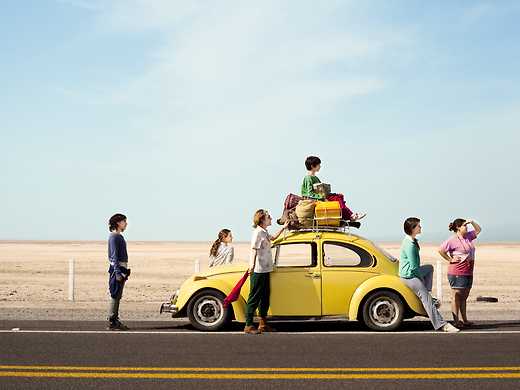 Los insólitos peces gato
A lonely, socially awkward young woman finds refuge and a role in a lively household of half-sisters in this humorous and poignant character study from Mexican writer/director Claudia Sainte-Luce.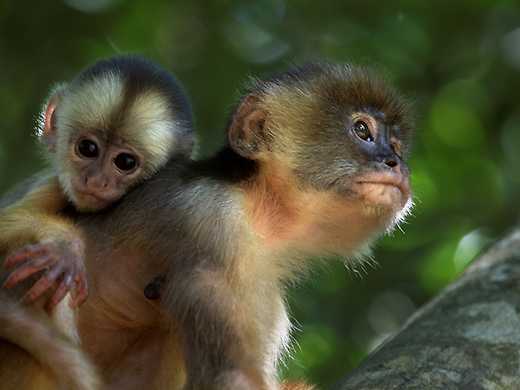 Meet the cutest animal in the entire known universe – a young capuchin monkey with impossibly huge eyes and human expressions – on a stunningly photographed 3D adventure into the heart of the Amazon rainforest.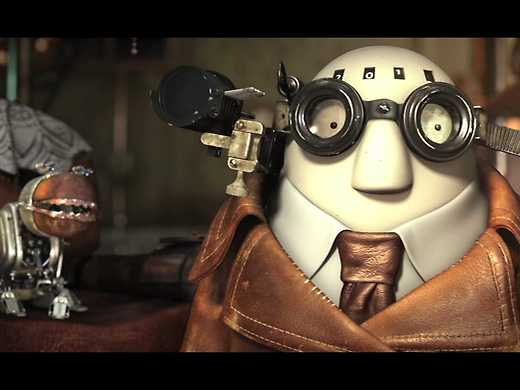 NZIFF recommends this programme for children aged 7–10 years (and up)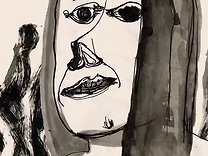 This year's Animation Now unleashes the unique properties of animation across a wide variety of techniques, bringing to life a diversity of sumptuous, often complex creative visions.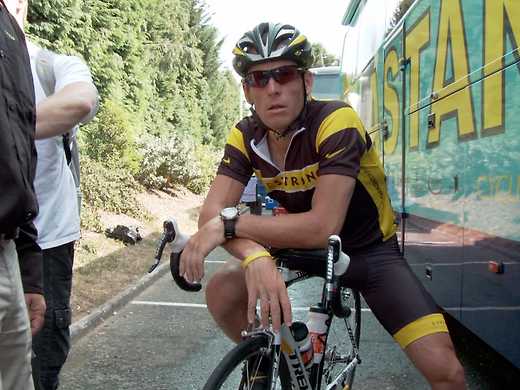 Investigative filmmaker Alex Gibney (Enron, We Steal Secrets) incorporates amazing all-access footage of the 2009 Tour de France into a comprehensive interrogation of disgraced cyclist Lance Armstrong and the world he dominated.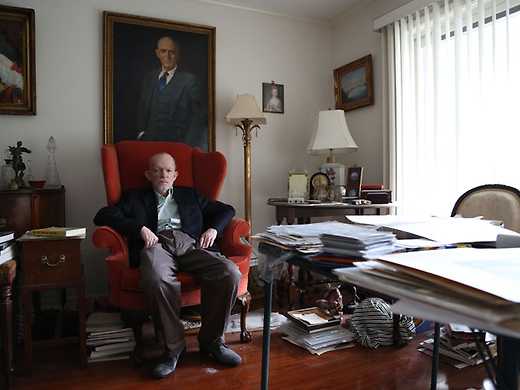 Exploring the 30-year 'career' of a gifted fine art forger, Art and Craft delves into one of the most intriguing cases of deception in art history and its ramifications for the unhappy curators who fell for the fakes.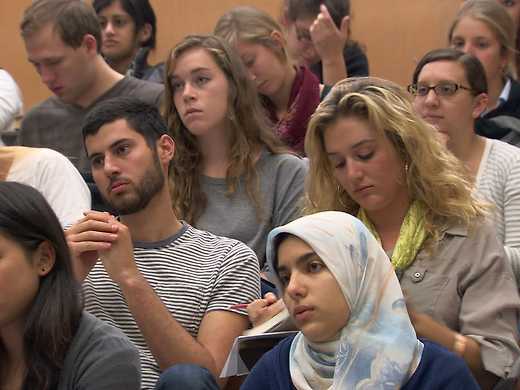 A thoroughly absorbing documentary exploring multiple facets of America's most famously progressive public university, while students and administrators negotiate the gathering threats to accessible tertiary education.
In New Zealand, writer Jean Watson is an anonymous elderly woman living in a modest Wellington flat. In southern India she is revered as the famous 'Jean Aunty'. Gerard Smyth's documentary explores her fascinating double life.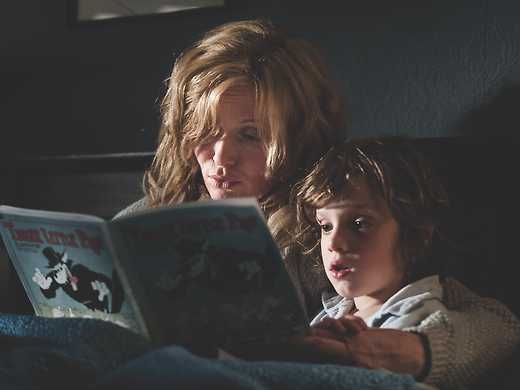 'Baba-dook-dook-dook' joins 'Candyman' and 'Bloody Mary' as words too terrifying to say, but too tempting not to, thanks to Australian writer-director Jennifer Kent's startling and thought-provoking horror house thriller.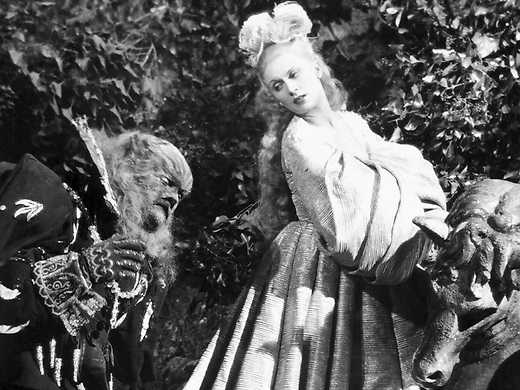 La belle et la bête
A beloved classic of French cinema returns in a stunning digital restoration. Lovely Josette Day and magnificent Jean Marais star in Jean Cocteau's retelling of the great Gothic romance.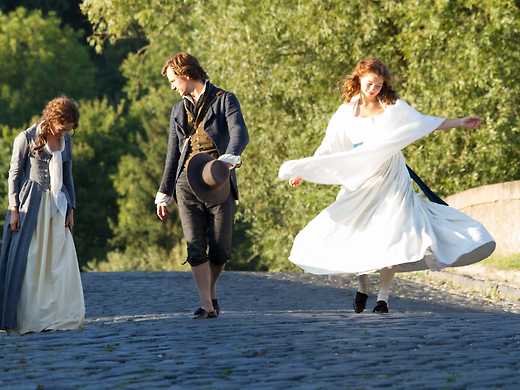 Die geliebten Schwestern
Beautifully acted, exquisitely mounted and fascinatingly evocative of its social setting, Beloved Sisters dramatises the shifting ménage-à-trois of the 18th-century poet Friedrich Schiller and the two sisters who shared his life.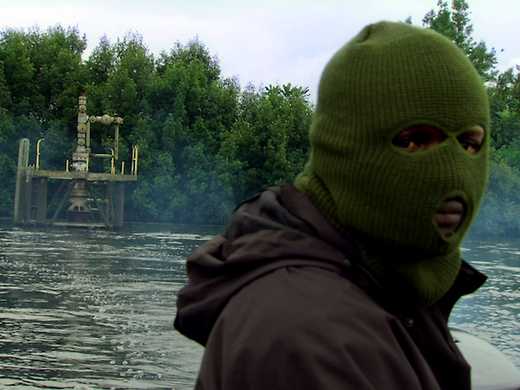 The many ambitions that come into play when a vast oil field is discovered off the coast of Ghana are revealed with amazing insight in this doco filmed over seven years, with access to executives, politicos and militants alike.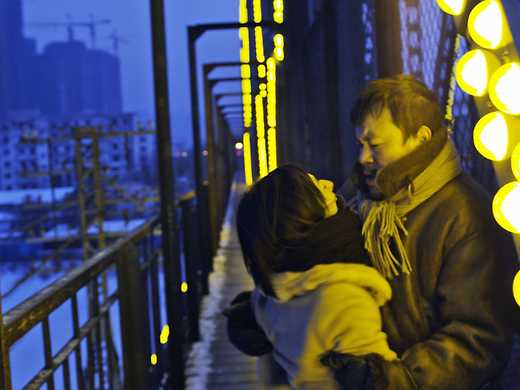 Bai ri yan huo
This inventive and atmospheric noir, set in China's wintry industrial north, finds a hard-bitten former detective resurrecting the cold case that ended his career when an eerily similar new case surfaces years later.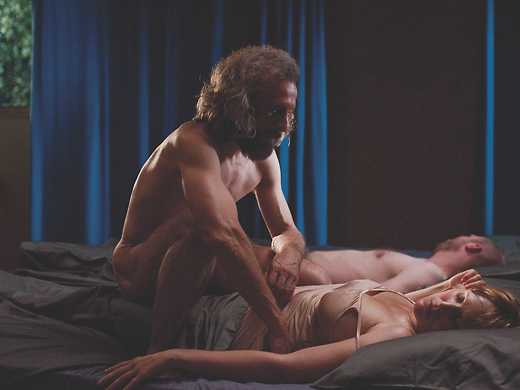 This delirious Dutch thriller, with shades of the comic and surreal, sees a vagrant trickster named Borgman insinuate himself into the lives of an arrogant and affluent upper class family, with darkly hilarious results.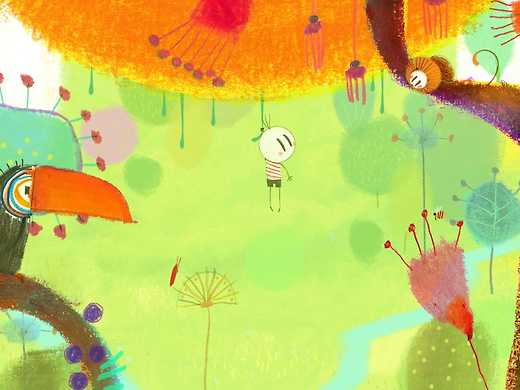 O menino e o mundo
This wordless, sensuous, uniquely original animated film follows Cuca, a young Brazilian boy who ventures from his simple countryside home into a neon-infused, carnivalesque metropolis in search of his father.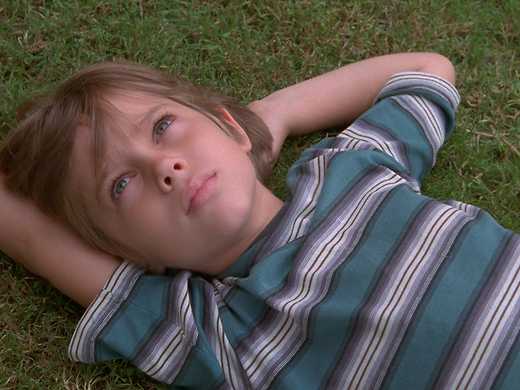 Richard Linklater's enthralling and moving drama of a boy's progress from childhood to young manhood is truly unprecedented: it was shot over 12 years, capturing its star and his fellow cast as they themselves grew and changed.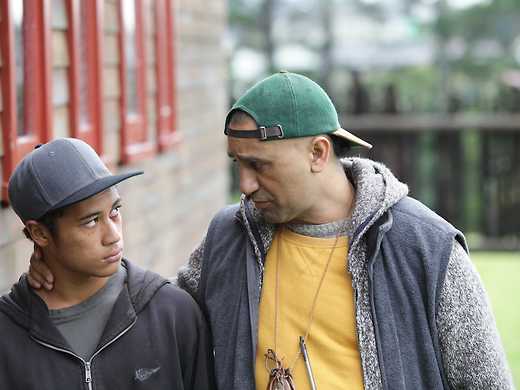 Be the first in the world to acclaim a moving new New Zealand film. Cliff Curtis is superb as the late Genesis Potini, the speed chess champion who passed on his gift to countless East Coast children.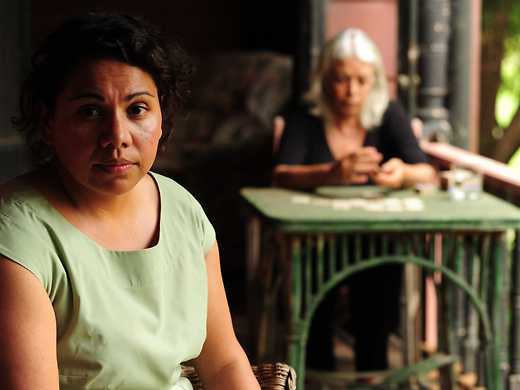 Samson & Delilah director Warwick Thornton invited Aboriginal people to share their experiences of the supernatural – and selected 13 of the most potent to be brought back to life by actors in this film.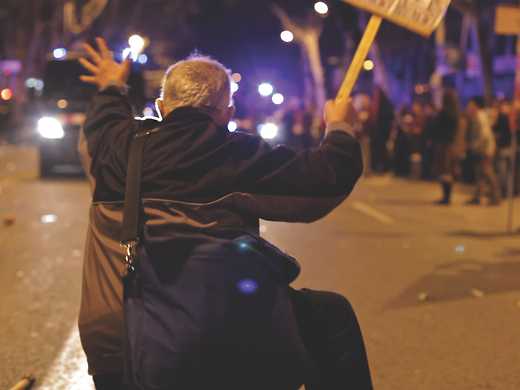 Remarkable footage of a Barcelona anti-austerity demonstration – and its quelling – shaped into a lyrical tribute to the spirit of protest by Victor Kossakovsky ( ¡Vivan las Antipodas!) and 32 Spanish film students.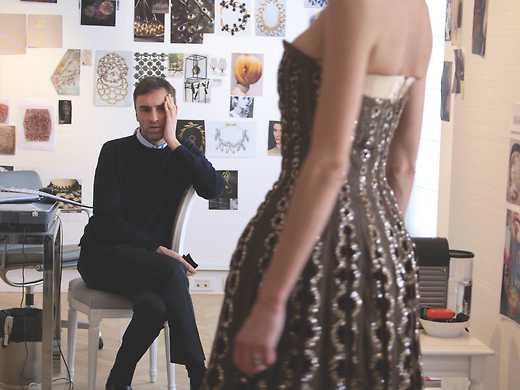 This fascinating and entertaining documentary takes us behind the scenes at the House of Dior as incoming designer Raf Simons conceives his first collection, and Dior's highly skilled ateliers bring it to life.
Diplomatie
This expert adaptation of a hit stage play imagines the negotiation between the German governor tasked by Hitler to destroy Paris and the Swedish counsel credited with persuading him not to.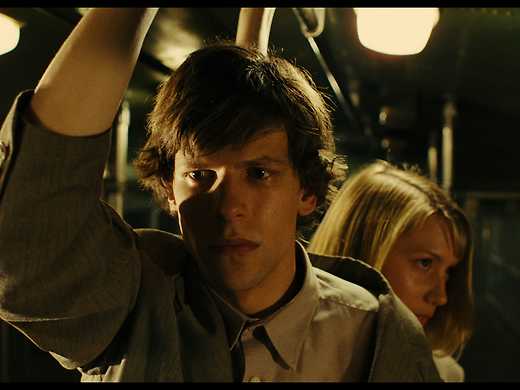 A faceless bureaucrat (Jesse Eisenberg) and his suave doppelgänger (Jesse Eisenberg) compete for Mia Wasikowska's attention in Richard Ayoade's stylish, retro-future take on Dostoevsky.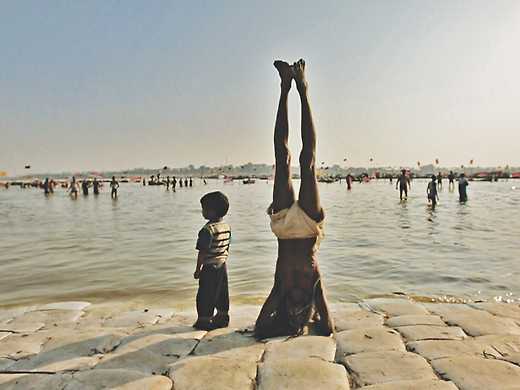 A fascinating, spectacular and arrestingly intimate excursion into the heart of the Kumbh Mela, where millions of Hindu pilgrims converge every three years to purify themselves in the waters of a sacred river.
Winner of the Best Documentary award at IDFA, director Alan Berliner's film about his lifelong friend and mentor, the distinguished poet and translator Edwin Honig, becomes a profound study in identity and memory.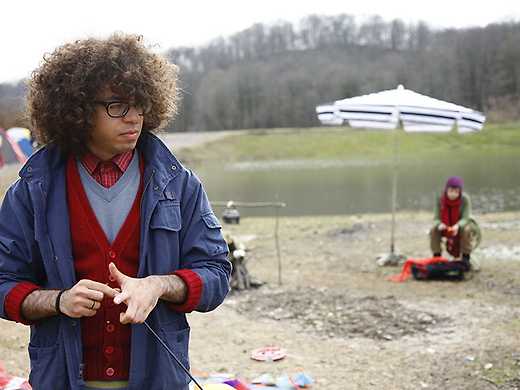 Mahi Va Gorbeh
Boldly inventive and intricately choreographed, this Iranian one-shot wonder weaves an enigmatic time-warp narrative around a group of characters who have congregated at a lakeside camp.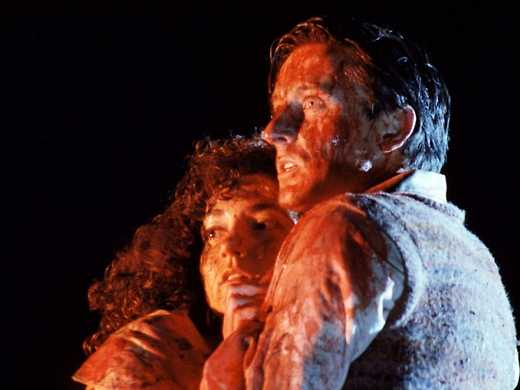 Flicks.co.nz are chuffed to announce a unique one-off free event, a live script read of Kiwi splatter classic Braindead, written by Stephen Sinclair, Fran Walsh and Peter Jackson.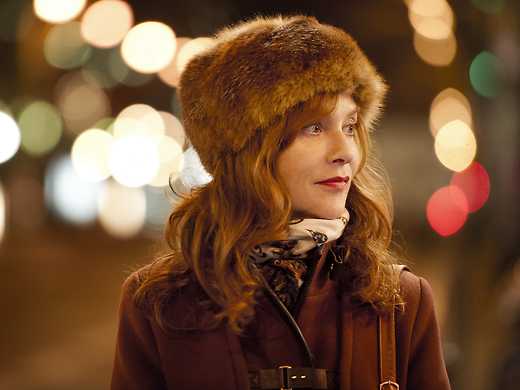 La ritournelle
Isabelle Huppert is touching and funny as a farmer's wife who takes off to Paris on a whim in this poignant comedy of 50-something upheaval – and romance in unexpected places.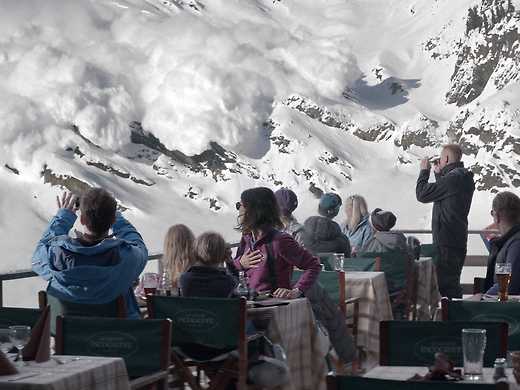 Turist
Swedish director Ruben Östlund's Cannes sensation combines black comedy, social satire and probing psycho-drama as a model family comes apart on a skiing holiday in the French Alps.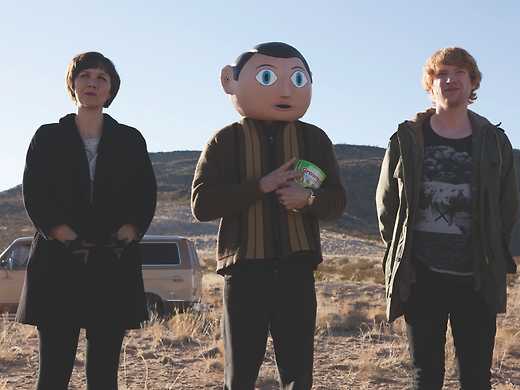 Michael Fassbender and Maggie Gyllenhall play fiercely avant-garde musicians in this weirdly celebratory satire of an obscure art rock band propelled via Twitter into the limelight.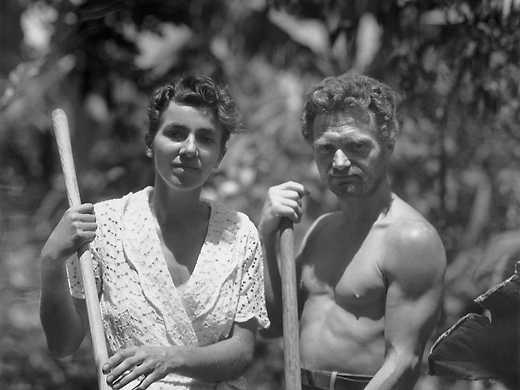 A flamboyant Viennese baroness and her two lovers bring mystery and murder to a lonely Pacific paradise in this lavishly archived, stranger-than-fiction documentary whodunit.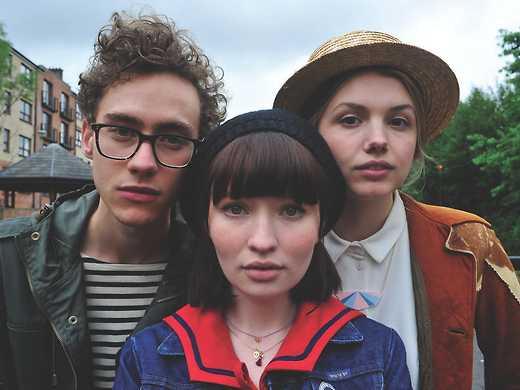 This long-awaited, massively crowd-funded pop musical – written, composed and directed by Belle and Sebastian's Stuart Murdoch – stars a radiant Emily Browning as an up-and-coming Glasgow singer.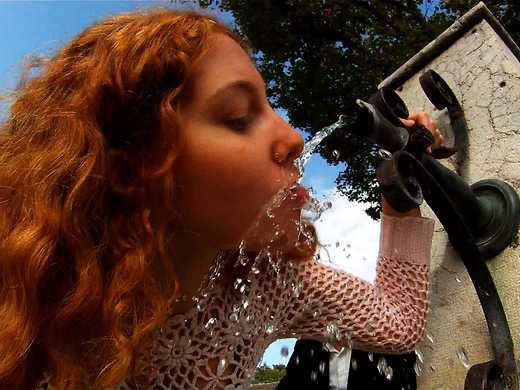 Adieu au langage
In a dense and dazzling, disjunctive 3D mash-up of music, text, archive and image, the 83-year-old Jean-Luc Godard reflects on the significance, and possibly the decay, of language.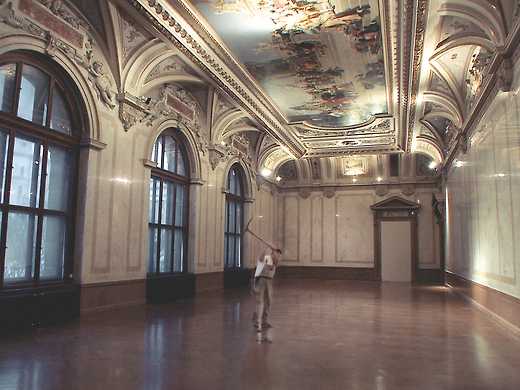 Das grosse Museum
This wryly observed, visually sumptuous documentary takes us behind the scenes at Vienna's Art History Museum while staff prepare an ambitious renovation, reinstallation and rebranding of its palatial Kunstkammer galleries.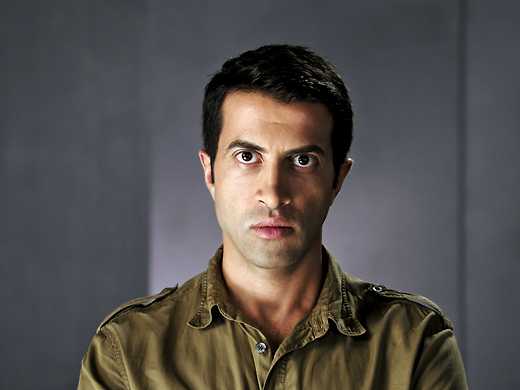 The incredible story of Mosab Hassan Yousef – the son of one of the founders of Hamas who became an informant for the Israeli secret service – is staged almost like an espionage thriller in this taut Sundance-winning doco.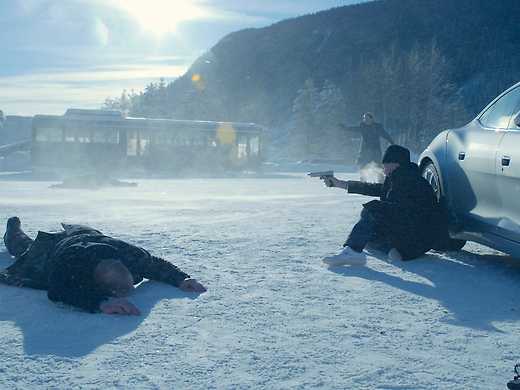 Kraftidioten
Norwegian noir with mordant gallows humour, this bloody tale of snowballing revenge reunites actor Stellan Skarsgård with director Hans Petter Moland ( Zero Kelvin, A Somewhat Gentle Man).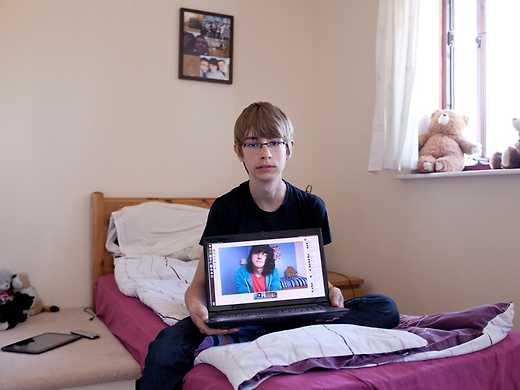 Checking in with a generation of British kids who never knew life before social media, Beeban Kidron asks the rest of us to consider why anyone should worry about their being so totally plugged in.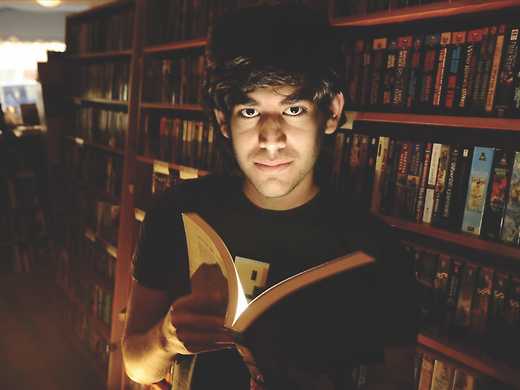 This lucid, punchy doco tells the story of Aaron Swartz, the tech genius who eschewed the rewards of Silicon Valley to become a net freedom activist and found himself targeted by the FBI.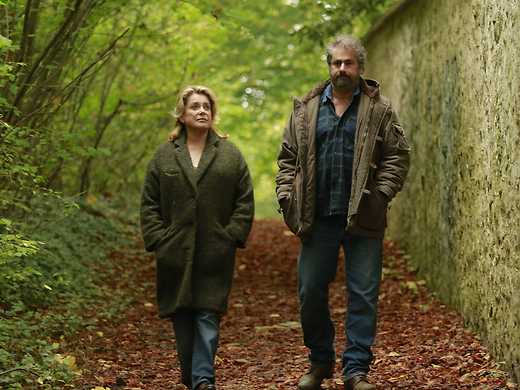 Dans la cour
Two anxious old souls – one of them not so old in years – find friendship in this funny and touching tale of Paris tenement life starring Catherine Deneuve and Gustave Kervern.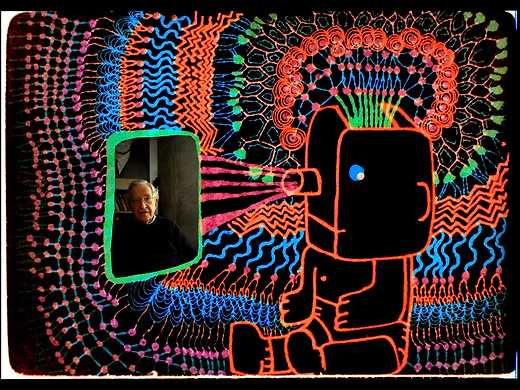 Director Michel Gondry (Eternal Sunshine of the Spotless Mind, Mood Indigo) and philosopher-activist Noam Chomsky talk about life and language in a conversation gorgeously illuminated with Gondry's hand-drawn animations.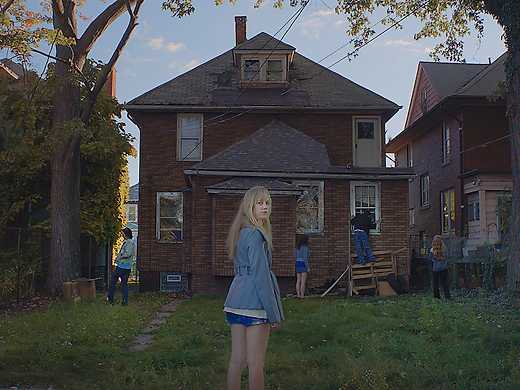 "With its marvellously suggestive title and thought-provoking exploration of sex, this indie chiller is a contemporary horror fan's dream come true." — Tim Robey, The Telegraph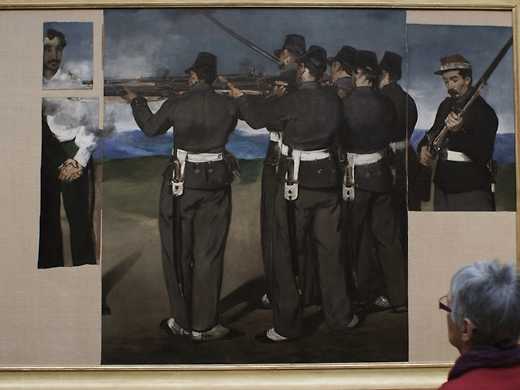 Frederick Wiseman, the grand old man of observational documentary, explores London's National Gallery, looking in on backroom activities but more interested in examining the enduring power of the paintings themselves.
For our third New Zealand's Best short film competition Festival programmers Bill Gosden and Michael McDonnell viewed 115 submissions to make a shortlist of 12 from which filmmaker Andrew Adamson selected these six finalists.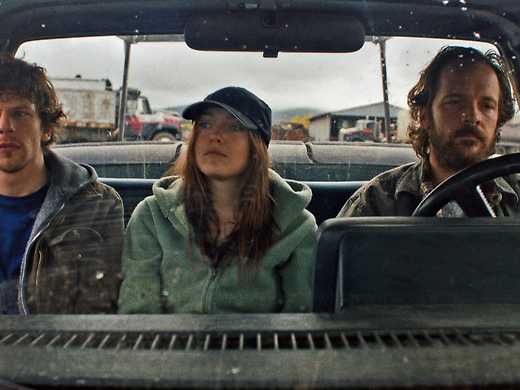 Jesse Eisenberg, Peter Sarsgaard and Dakota Fanning are eco-activists in Kelly Reichardt's skillful political thriller set in a world of shifting loyalties and tensely debated ethics.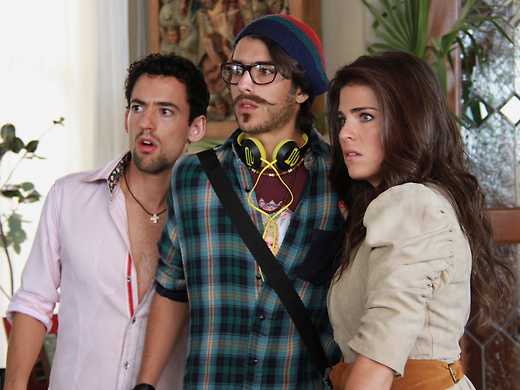 Nosotros los Nobles
A self-made mogul tricks his three spoiled-rotten kids into believing they are paupers. Mexico's biggest box-office hit of all time made millions by taking satirical aim at the idle rich.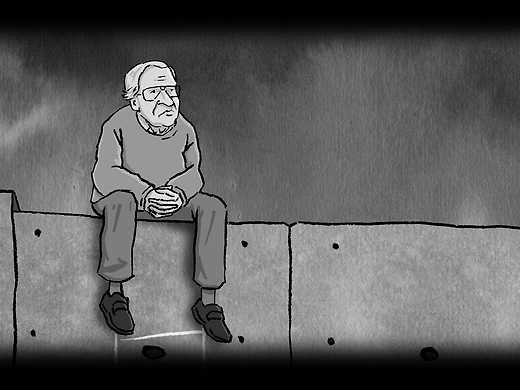 Renowned critics of Israeli policies – Noam Chomsky, Norman Finkelstein, Sara Roy and Robert Fisk – provide personal substance and historical perspective to their arguments in this impressive film by New Zealander Sarah Cordery.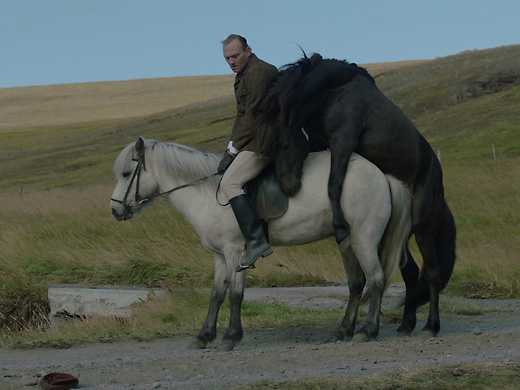 Hross í oss
In a rustic valley in Iceland, people and horses have lived together for centuries. This stunningly staged collection of tales tall and true explores the curious, complicated bonds between the two species.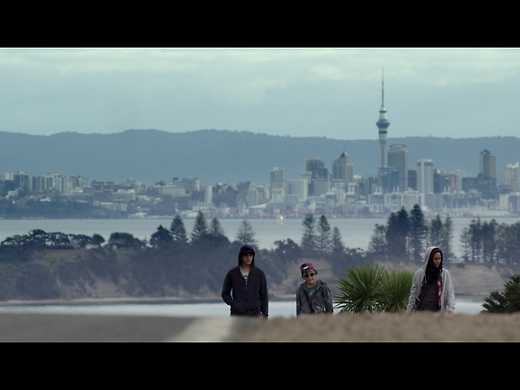 In writer/director Paolo Rotondo's debut feature, three teenagers on the run break into a deluxe Waiheke Island home and find themselves caught in a tense psychodrama with the conflicted owner.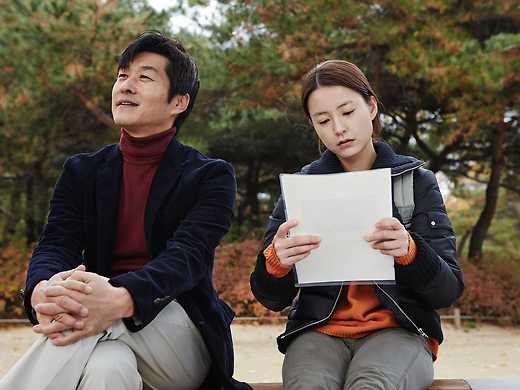 U ri Sunhi
The prolific Korean auteur Hong Sang-soo delivers another droll tale of romantic crisis in academia. His latest follows Sunhi, a young graduate, who inadvertently rekindles old flames on a visit back to her alma mater.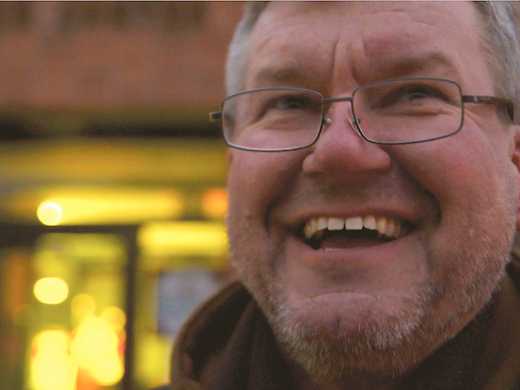 As richly peopled as a Steinbeck novel, Jesse Moss' doco about the impact of the oil boom on a small North Dakota town follows the controversial campaign of a local priest to support the influx of homeless job-seekers.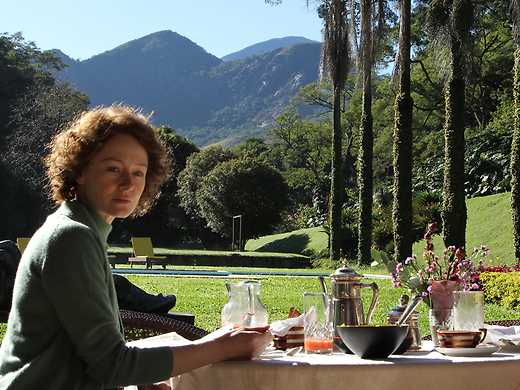 Flores raras
The turbulent love story of American poet Elizabeth Bishop (Miranda Otto) and Brazilian architect Lota de Macedo Soares. "An empowering portrait of two highly gifted women who defy social convention." – Hollywood Reporter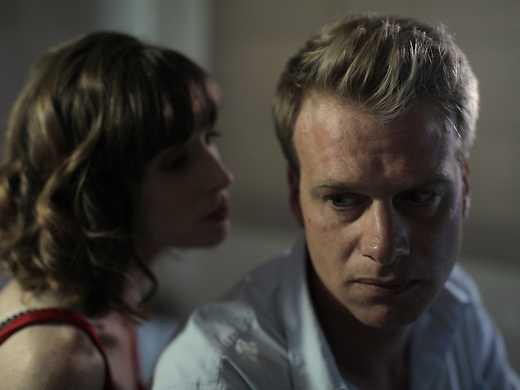 An up-and-coming media executive has good reason to question the very facts of his existence in this micro-budget sci-fi chiller from director Jonathan King ( Black Sheep, Under the Mountain) and novelist Chad Taylor.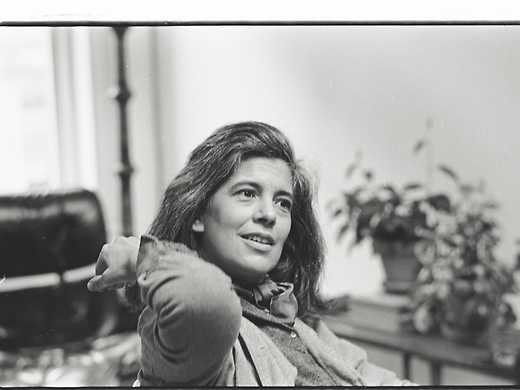 This documentary of novelist, critic and public intellectual Susan Sontag is rich with insight and biographical details about the defining impact on her life and work of key relationships with several highly accomplished women.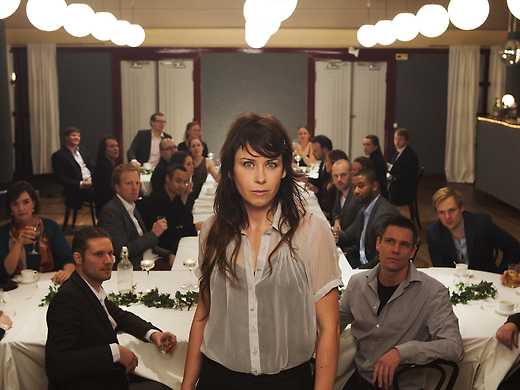 Återträffen
In her bold, biting and unnervingly entertaining film recounting schoolyard misery, Swedish artist Anna Odell shows exactly why her high school class chose not to invite her to their 20th anniversary reunion.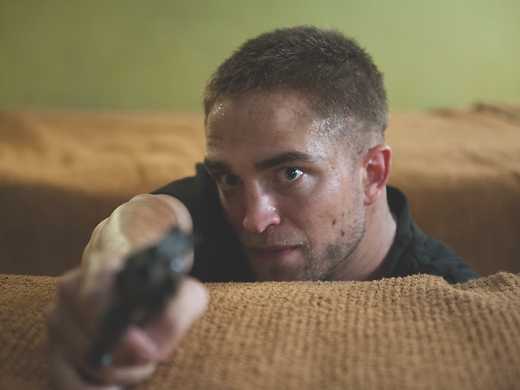 Two unlikely travelling companions traverse the existential badlands of the Australian outback in Animal Kingdom director David Michôd's intense and atmospheric picture of the lucky country gone feral.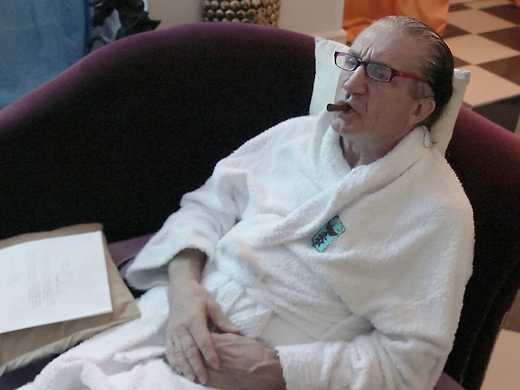 This elegantly shot and crafted Italian documentary takes us into the lives of a handful of intriguing individuals who live and work around Rome's ring road, the Grande Raccordo Anulare.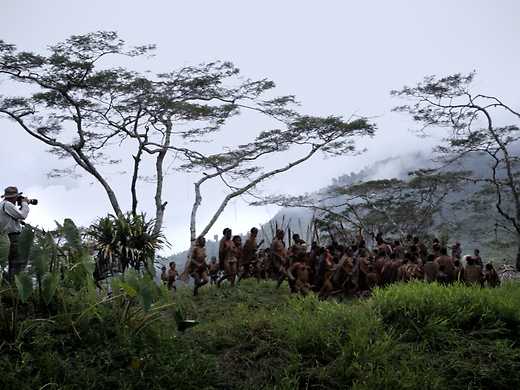 Le sel de la terre
The life and work of Sebastião Salgado, the undisputed master of monumental photojournalism, is explored in this wonderful doco, jointly directed by his son, Juliano Ribeiro Salgado, and German director Wim Wenders.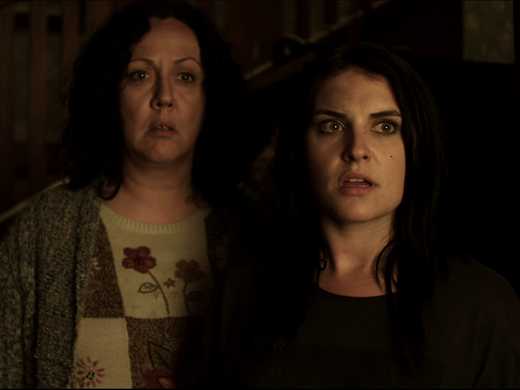 Debut Synergy: Housebound
Join us for a special NZIFF Writers' Room with Housebound's writer, director and editor Gerard Johnstone (The Jaquie Brown Diaries) and producer Luke Sharpe (The Jaquie Brown Diaries) as they talk to filmmaker Jackie Van Beek (Go the Dogs) about the challenges of writing and making this stellar debut feature.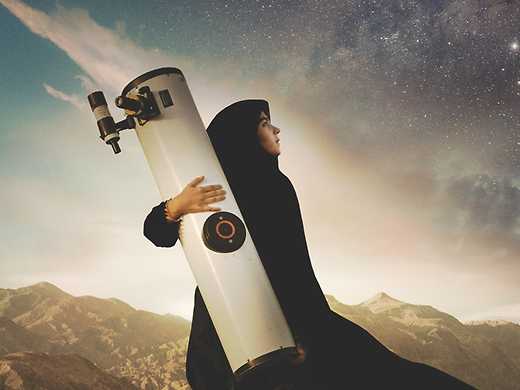 Sepideh – Drømmen om stjernerne
In a provincial town in Iran, young Sepideh dreams of becoming an astronomer, although almost no one she knows thinks this a fit pursuit for a young woman. Filmed over several years, this doco traces her surprising progress.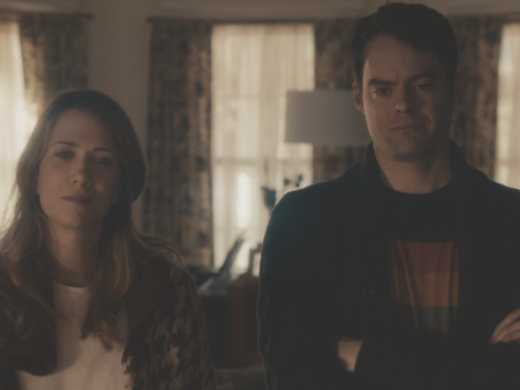 Saturday Night Live veterans Bill Hader and Kristen Wiig are brilliant as long-estranged twins who reunite in a crisis in this warm, often outrageously funny dramedy of late-30-something angst. Also starring Luke Wilson.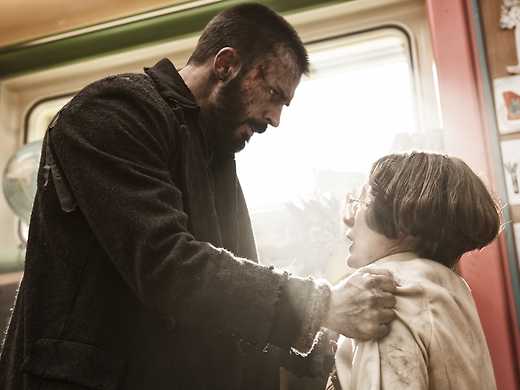 Korean auteur Bong Joon-ho's much anticipated sci-fi epic, his first English language production, finally hits NZ screens in his original director's cut. Starring Chris Evans, Tilda Swinton and Song Kang-ho.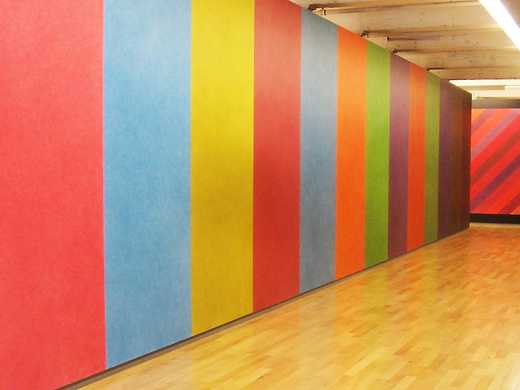 One of the most influential artists of the 20th century, Sol LeWitt refused to become an art personality. This doco honours his wish, exploring the conceptual basis of his work and celebrating its spectacular realisation.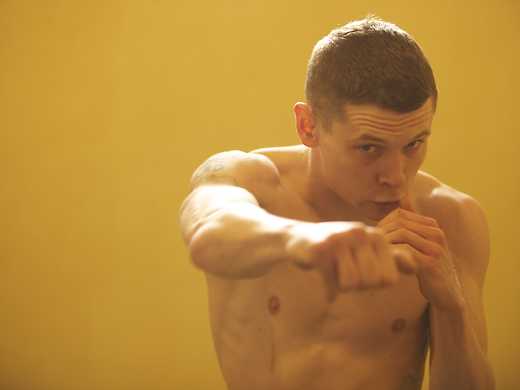 Jack O'Connell plays a violent young offender transferred to the same high security facility as his long incarcerated father (Ben Mendelsohn). Jonathan Asser's script imbues brutal prison drama with raw inside knowledge.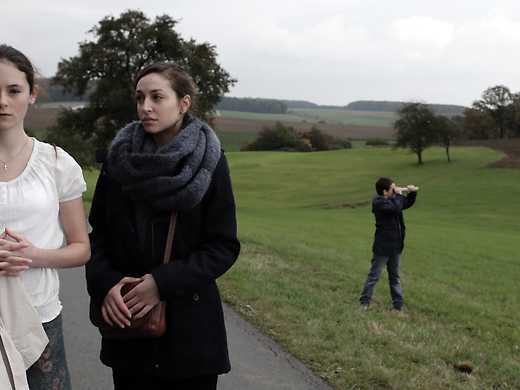 Kreuzweg
Fourteen-year-old Maria resolves on a life of self-denial in a provocatively ambiguous drama, edged with satire, about a German family dedicated to an ultra-conservative strand of Catholicism.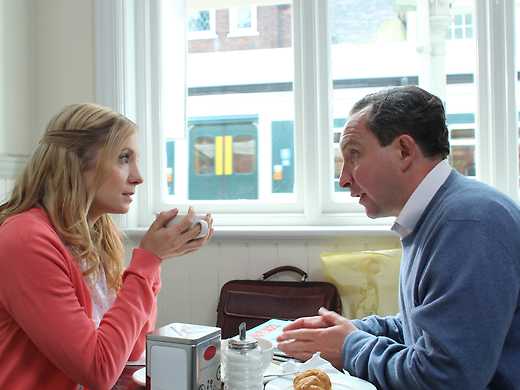 Actor Eddie Marsan is the steady, purposeful centre of this poignant, slightly stylised drama about a council worker whose job – locating the relatives of the unclaimed dead – is his strongest connection to the living.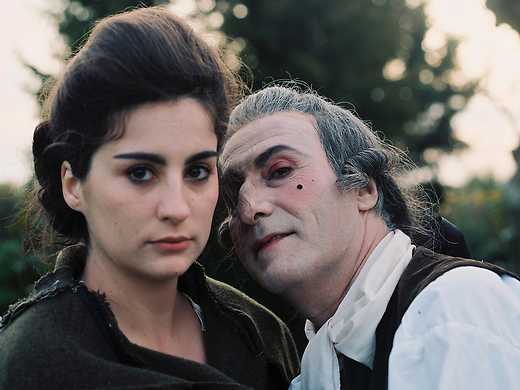 Història de la meva mort
Albert Serra's teasing 18th-century drama sees Casanova cross paths with Dracula, as Enlightenment reason and secular pleasure give way to the dangerous passions of Gothic romanticism.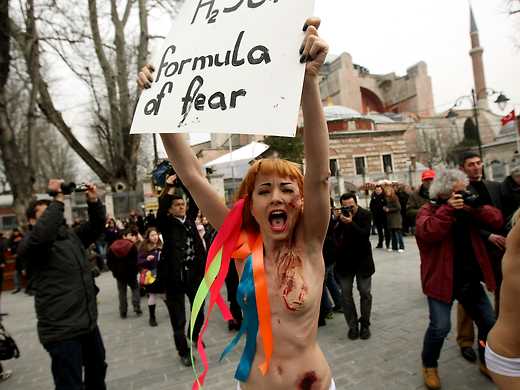 Ukraina ne bordel
In Australian filmmaker Kitty Green's intimate, insider portrait, FEMEN, the controversial topless female protestors of Ukraine, talk about life, danger and confronting male domination in their country.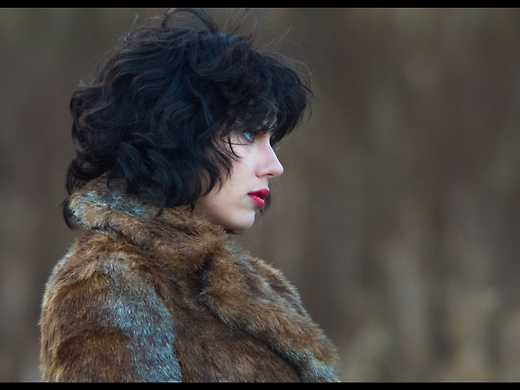 Scarlett Johansson is an alien creature in human guise cruising Glasgow on a mysterious mission to lure young men. Jonathan Glazer's eerie spellbinder amalgamates chilling fantasy with covertly filmed reality.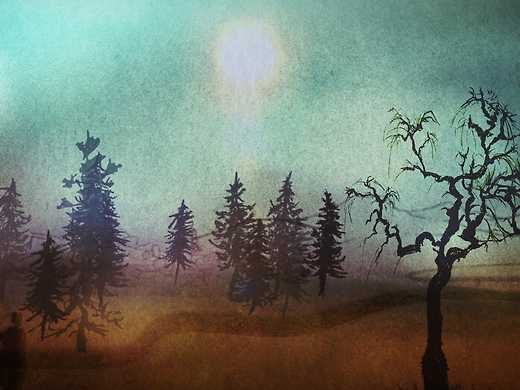 This rewarding documentary explores the work of the man who, in 1944, coined the word 'genocide', as well as four modern day activists who continue his crusade to establish international procedures to end such horrors.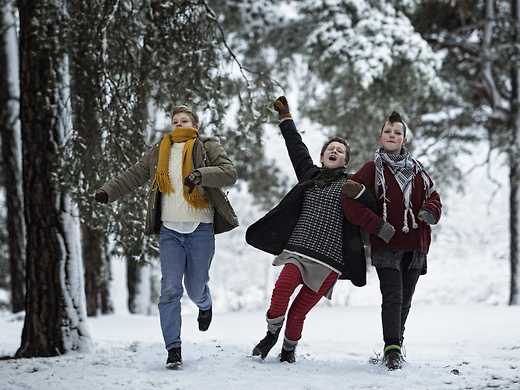 Vi är bäst!
Swedish director Lukas Moodysson returns to the subversive high spirits of his earlier Show Me Love, adapting his wife's graphic novel of 80s schoolgirl misfit friendship – and no-talent punkette attitude.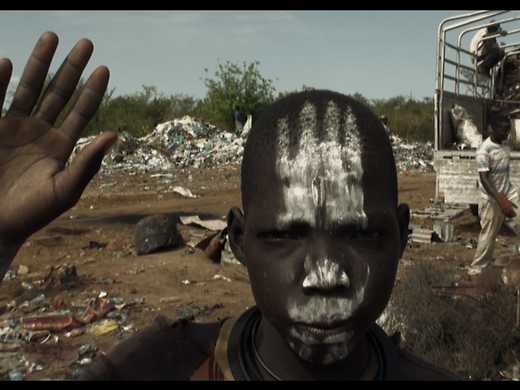 Hubert Sauper (Darwin's Nightmare) exposes the international powers at work in the world's newest country, South Sudan, in this astounding doco which received an award for 'Cinematic Bravery' at the Sundance Film Festival.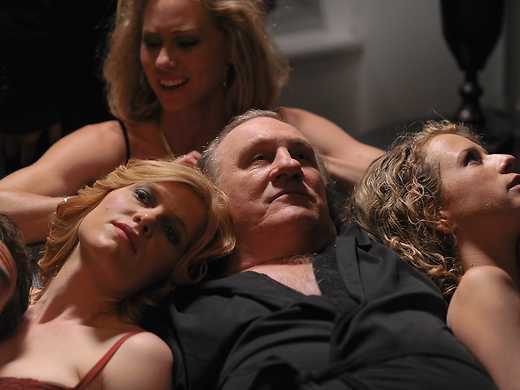 The director of The Bad Lieutenant teams up with the fearless Gerard Dépardieu for the best, most inflammatory film either has made in years, a lurid tale of excess and obsession inspired by the downfall of Dominique Strauss-Kahn.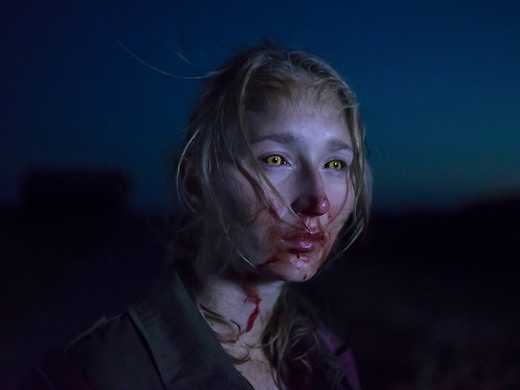 Når dyrene drømmer
A teenage girl's awakening sexuality quite literally brings out the beast in her in When Animals Dream, an atmospheric fantasy chiller that marks an accomplished Cannes debut from Danish director Jonas Alexander Arnby.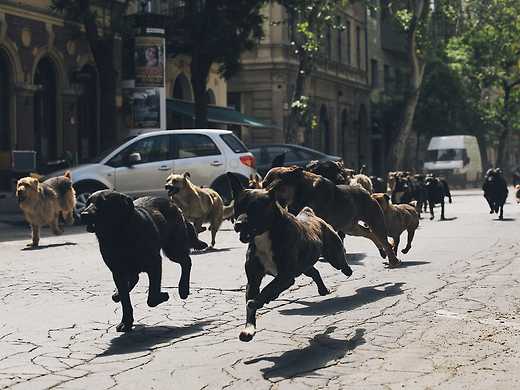 Fehér isten
Hungarian director Kornél Mundruczó's audacious drama, about how a young girl's separation from her dog leads to a full-blown canine uprising, won the Un Certain Regard Prize at the Cannes Film Festival.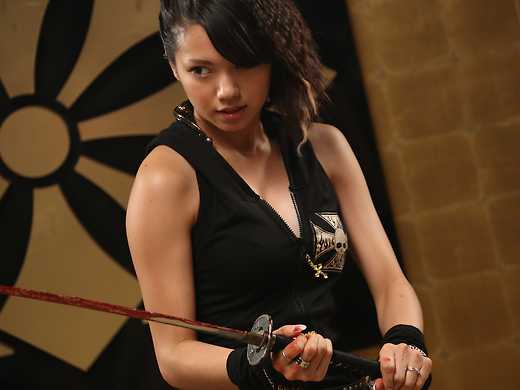 Jigoku de naze warui
The latest from Japanese cult favourite Sono Sion (Suicide Club, Love Exposure ) delivers a rousing and hilarious midnight movie pitching two bloodthirsty Yakuza clans against a band of chaotic wannabe filmmakers.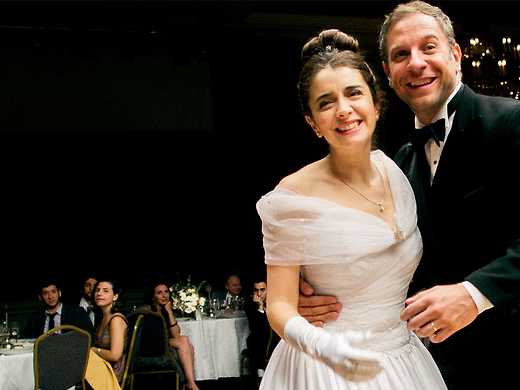 Relatos salvajes
A surprise Cannes sensation from Argentina, Wild Tales is a compendium of six lavishly produced shorts united by a theme of vengeance – the kind that explodes in spectacular outbursts, sometimes planned, sometimes not!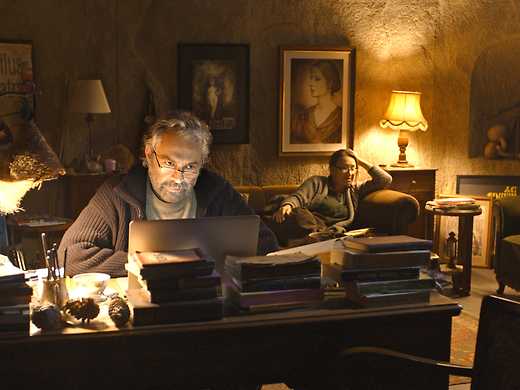 Kiş uykusu
Jane Campion's jury awarded the Palme d'Or for Best Film at Cannes this year to this provocative and engrossing study of unwitting male pride and its fallout by Turkish director Nuri Bilge Ceylan.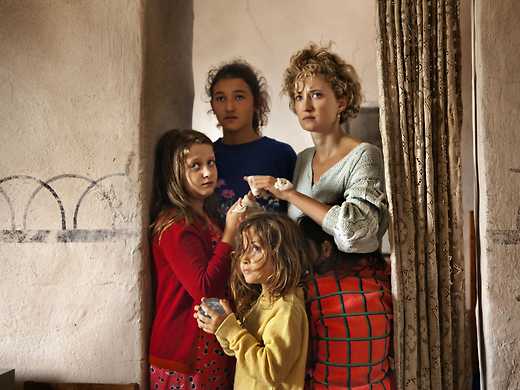 Le meraviglie
This intimate portrait of a marvellously idiosyncratic family of beekeepers in the Italian countryside is a classic picture of children growing up in nature – and won its young director the Grand Prix at Cannes.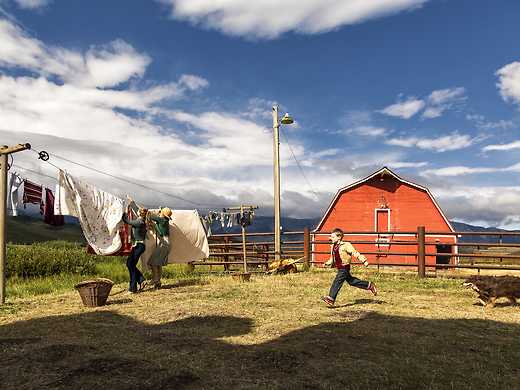 L'extravagant voyage du jeune et prodigieux T.S. Spivet
The director of Amelie and Delicatessen takes to 3D and delights with his abundant visual wit in this tale of a ten-year-old boy genius's attempts to understand his weird family and the even weirder wider world.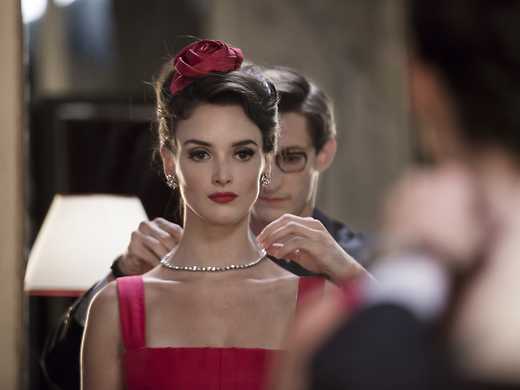 Comédie Française actor Pierre Niney (It Boy) is sensational in this surprisingly frank 'authorised' biopic of the fashion designer who took over from Christian Dior at 21 and eventually established his own enduring brand.