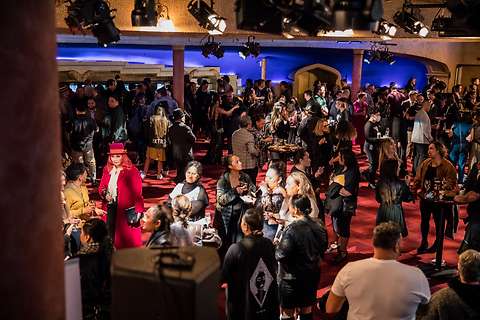 Our newly founded Patron's Programme is a way for individuals to support Whānau Mārama: New Zealand International Film Festival.
Patrons allow us to continue to present the very best in global film to audiences nationwide and provide us with the ability to enhance and deepen engagement with films and filmmakers.
Become a patron and show your support for the festival.
Levels of Annual Patronage
GOLD STAR $5,000
SILVER SCREEN $2,500
RED CARPET $1,000
FESTIVAL WHĀNAU $500
Benefits of Patronage
Gold Star Benefits
Exclusive association with a film of your choice in the programme: 'Presented with the generous support of …'.
Plus all Silver Screen and Red Carpet benefits
Silver Screen Benefits
An invitation to attend our Filmmaker Hubs (specific nights in Auckland and Wellington)
Exclusive invitations to attend preview film screenings throughout the year
Plus all Red Carpet benefits
Red Carpet Benefits
An exclusive patrons briefing PLUS invitation to attend the programme launch event
Tickets to the Opening Night Gala and function in Auckland, Wellington, Christchurch or Dunedin (Opening Night Galas are also held in selected regional centres. More details can be provided on request)
An exclusive invitation to the Opening Night and Closing night pre-screening functions (Auckland and Wellington only)
All patrons receive:
10 complimentary tickets to NZIFF 2023 in a city/town of your choice (excludes Live Cinema and any special presentations).
Personalised advance booking service.
We'd love to hear from you, please register your interest by emailing
The New Zealand Film Festival Trust is a registered charitable trust and donations are tax deductible.