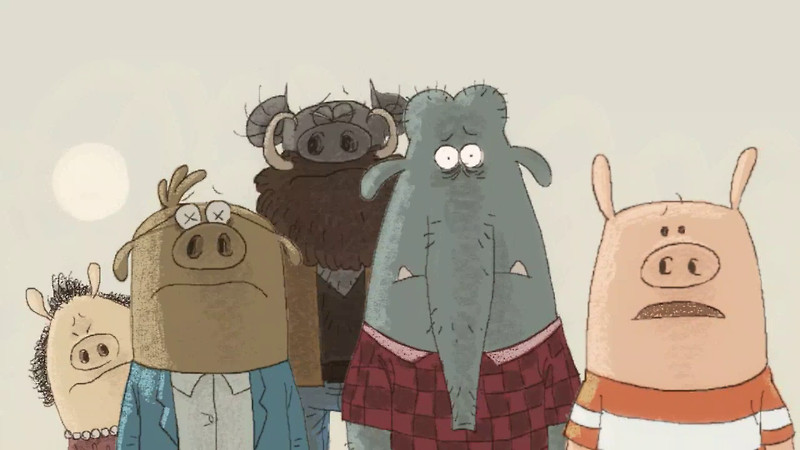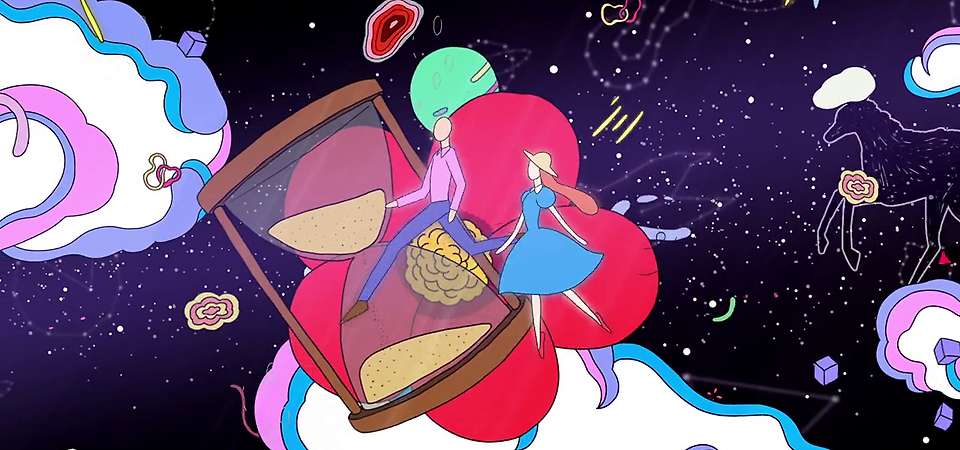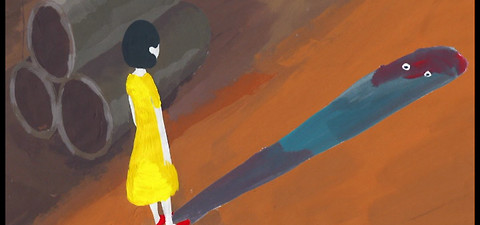 Animation Now! International Programme #3: Asia Animation Review
This programme weighs the best examples of work from the rapidly changing, Gen Y-powered Japanese animation scene, the intriguing and evolving Chinese mixed-media culture, the more mature South Korean and Taiwanese animation ecosystems and samples from some of the emerging animation cultures of the smaller South East Asian animation communities. — MT
If managing life is about managing chaos, then tears are the prisms that afford the truest views of this couple's terrain.
Another day in cosmopolis, another fight to the death over the things the city doesn't want you to have.
On a jungle island nature is red in tooth and claw, and the savage beasts look a lot like masked men.
A sublimely imagined day trip for two through the waters of a pop-art archipelago and into the heavens above.
The work is hard, the days are long and the sun beats down on these beasts of burden.
Salaryman finds punk doppleganger, or is it the other way around?
The superhero gig is a tough one – especially when the Transform button malfunctions. A monster lobster stands by while his nemesis gets his act together.
Corpses in the Drawer
2015
A rolling, gleeful carnival of underworld murder, mayhem and inspired dismemberment.
If Hieronymus Bosch were alive today and restricted to a palette of crimson and yellow, we might be prepared for this playground full of jumpy little malformities.
One hundred and one ways to die – or kill somebody else – without looking up from your phone.
What's Going on with Annie
2014
Annie as in anime. The mysterious vortex under her bed takes young Annie into the centre of a classic fantasy battle ground.
A scorned woman sets about washing that man right out of her life.
A dreamy girl grasps the balloon string and is lifted into the ether.
On a bad day every little irritation on the subway commute is enough to make a girl scream – until suddenly, and miraculously, it isn't.
A little piggy ventures into a gorgeously rendered world of ELE(phants). Being trunkless can be lonely in such a world, but tides turn and all things change.