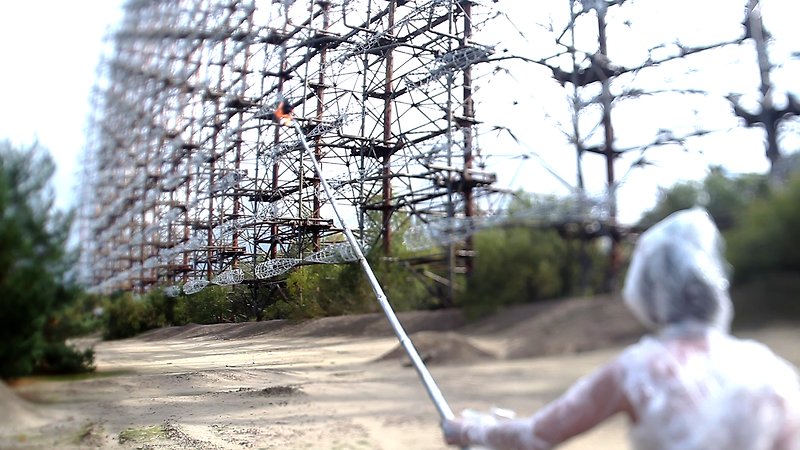 The Russian Woodpecker
2015
Ukrainian artist and provocateur Fedor Alexandrovich, our impassioned guide in this engrossing, non-fiction conspiracy thriller, was a boy when the Chernobyl Nuclear Power Plant exploded in 1986. Adjacent to the reactor was a massive billion-dollar antenna array, which transmitted a curious clicking noise (aka 'the Russian Woodpecker') across the airwaves, baffling Western intelligence services for years. Convinced the sinister structure's purpose was connected to the disaster, Alexandrovich tracks down and interviews former Soviet officials and scientists. The more contemptuous they appear of his line of questioning, the more convinced you are that, whatever the facts, he's onto something deeply disturbing.
"Alexandrovich has the hypnotic power to become a generation's counter-culture icon while the history lessons of the many interviews in this vibrant piece should leave most audiences completely stunned. Passionate, audacious and revolutionary, both the film and its inhabitants are uninterested in just standing around as our current world spins." — Jesse Hawthorne Ficks, Fandor
Screening With This Feature
The Face of Ukraine: Casting Oksana Baiul
2014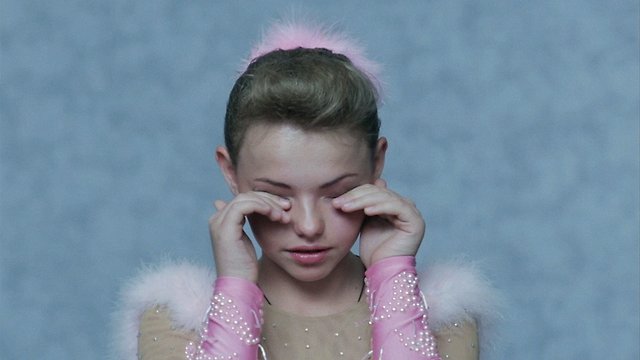 Girls from across war-torn Ukraine audition to play the role of the gold medal-winning figure skater whose tears of joy once united their troubled country. Screening with The Russian Woodpecker.