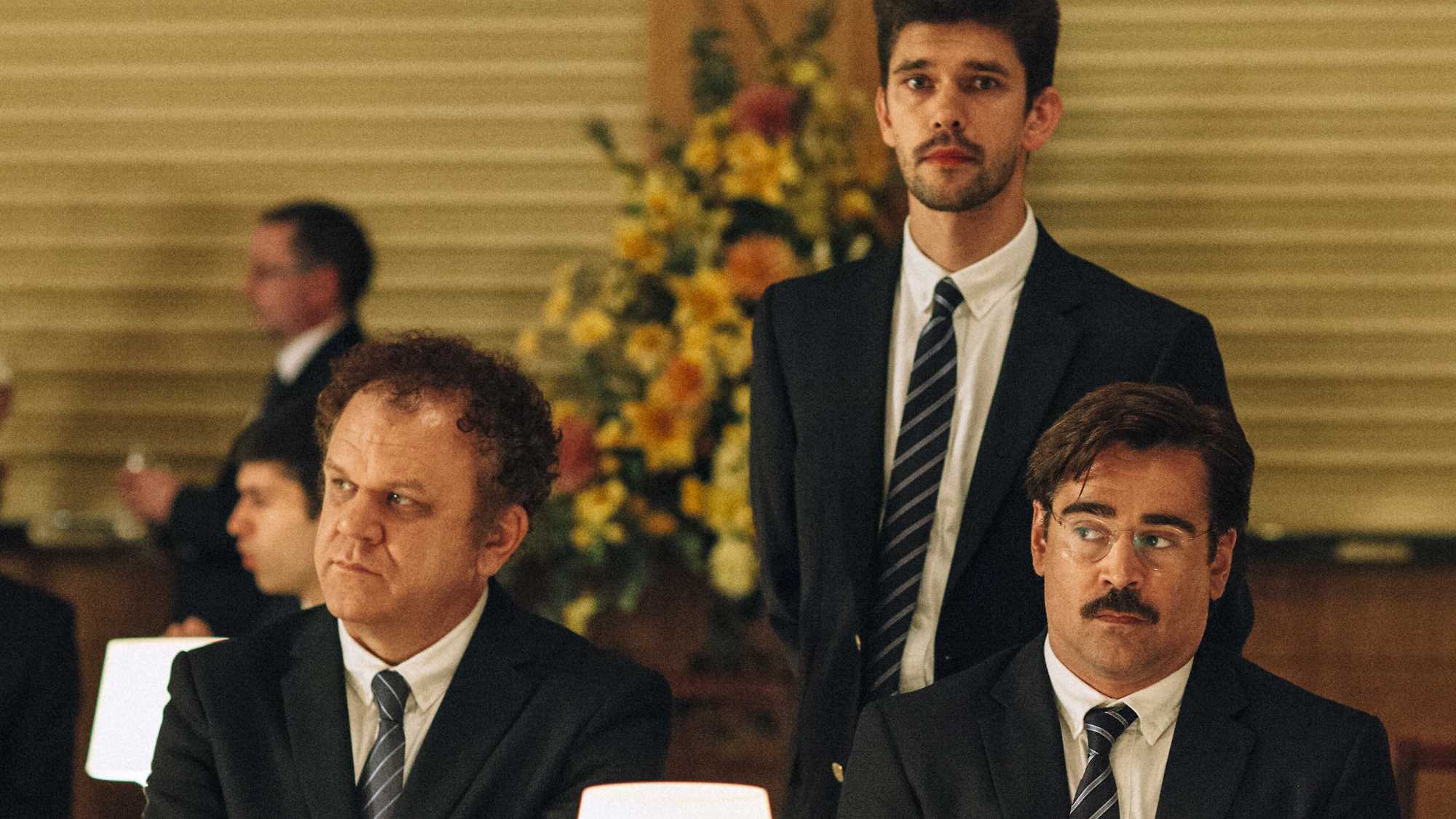 Session dates and venues to be announced
In the world of Yorgos Lanthimos' wily jet black satire of socially enforced coupledom, single adults are required to find a partner within 45 days or be transformed into the animals of their choice. Studding his supremely deadpan creation with gags that may have you gaping in disbelief, the director of Dogtooth proves as savage and adroit a surrealist in English as in his native Greek.
"David (a paunchy Colin Farrell) picks the lobster, because they live long and he likes the sea. Left by his wife of 11 years, David is taken to a hotel compound where the non-attached – played by Ben Whishaw, John C. Reilly, Ashley Jensen, and Jessica Barden, among others – can form couples or earn extensions by hunting down Loners, renegade singles who hide in the woods. With him, he brings Bob, a border collie who used to be his brother.
As in his breakthrough feature, Dogtooth, Lanthimos continually introduces new bizarre rules, rituals, and punishments… It's a funny, unsettling, occasionally gruesome riff on the way a society can prioritize long-term relationships while codifying them into meaningless gesture… He also keeps expanding the scope, from the hotel to the woodland world of the Loners – who wear unflattering ponchos and 'only listen to electronic music' – and then to a nearby city, where patrolling police officers badger unaccompanied adults for proof of couplehood. As the shocks and surreal-satirical conceits pile on, they accumulate meaning, leading to a semi-ambiguous finale that questions whether it's even possible for two people to be in love on terms other than the ones their culture has laid out for them. There's comedy that's weird for its own sake, and then there's this." — Ignatiy Vishnevetsky, AV Club