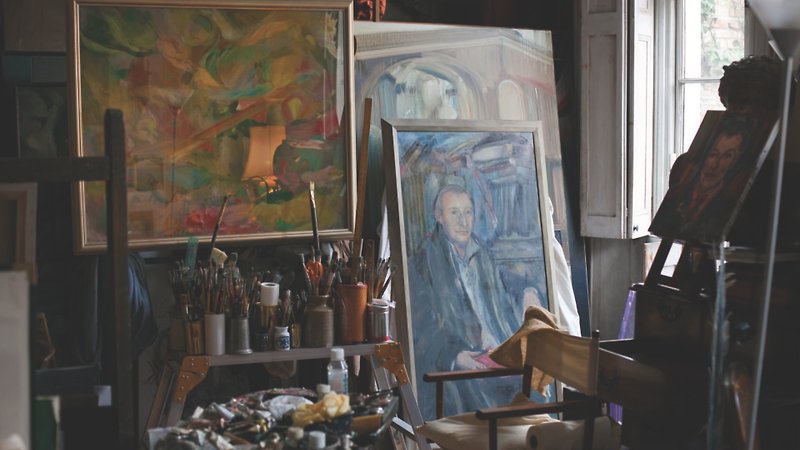 Jul

20

Jul

24

Jul

29

Jul

30
Q+A with Sumner Burstyn at screenings on 24, 29 and 30 July.

Yolanda Sonnabend has been a well-known portrait painter and stellar designer for Britain's Royal Ballet. Ballet aside, the work of art most enticingly displayed in this documentary is her home, the last un-renovated house in an ultra-expensive London suburb, which she has arrayed like an enchanted gallery with a lifetime's collection of paintings and found objects. As she's in the early stages of dementia, her long estranged older brother, Dr Joseph Sonnabend, a hero of AIDS research, has moved in to take care of her. The man of science could not be less enchanted by Yolanda or her chaos, and there's more than a hint of Grey Gardens about their bravura carping and Yolanda's grandeur under siege.
Their step-nephew Thomas Burstyn, director of a very different family portrait in This Way of Life, filmed them on several visits over a number of years. He interweaves Yolanda and Joseph's past and present with qualms about his own current family responsibilities. And thanks to Joseph's point-blank denunciations of the ethical laxness of both the portrait artists lurking under his roof, he is prompted to own up to his responsibilities as a filmmaker too.