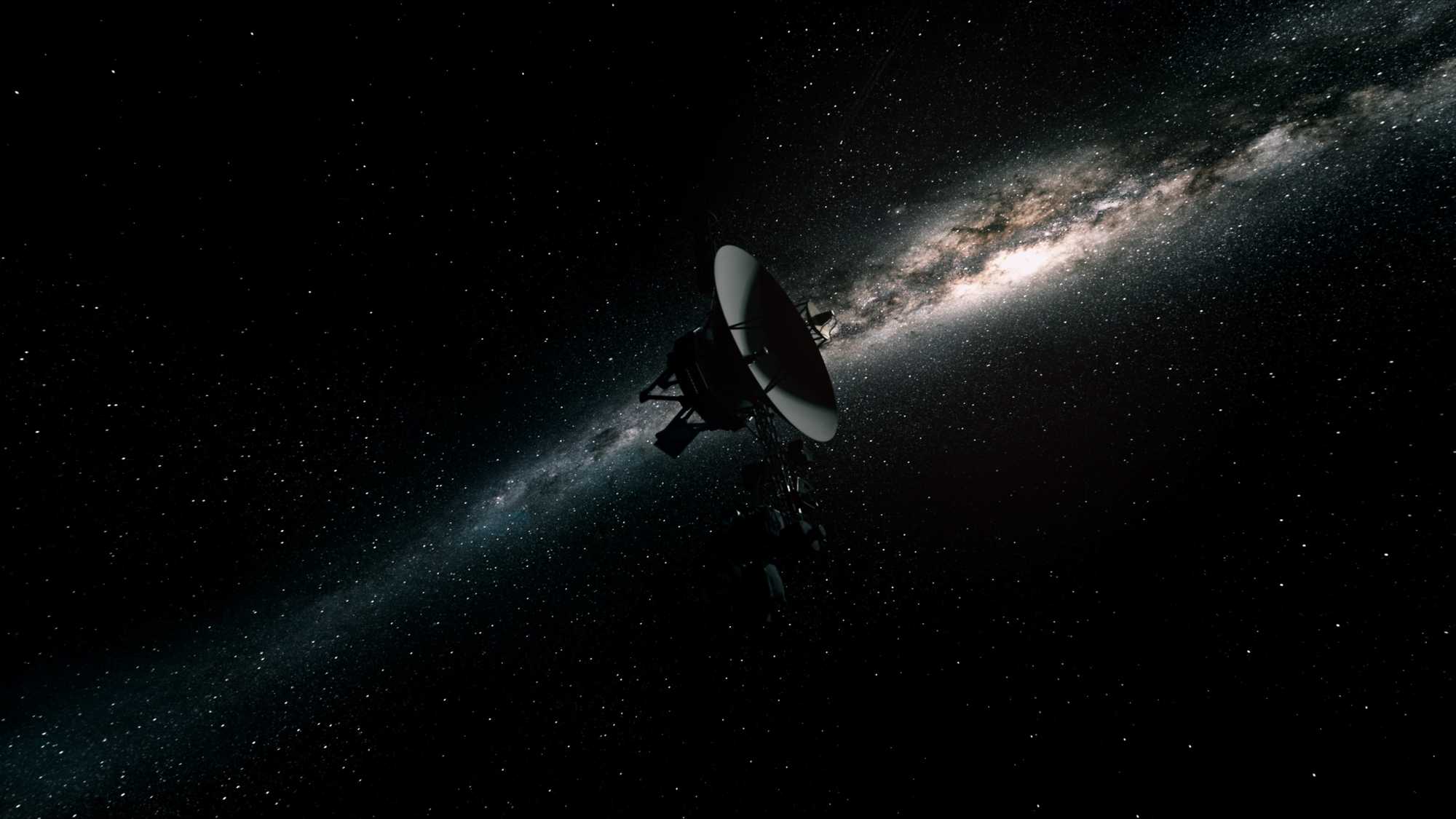 More than 12 billion miles away a spaceship the size of a bus has left our Solar System and is entering deep space. Slowly dying within its heart is a nuclear generator that will beat for perhaps another decade before the lights on Voyager finally go out. But this little craft could travel on for millions of years, carrying the 'Golden Record' bearing recordings and images of life on Earth.
In this spectacular and immensely enjoyable documentary, some of the women and men who have worked on NASA's Voyager mission look back in wonder and sheer joy at what they achieved and the extraordinary wealth of knowledge that the tiny spaceship has beamed back to earth.
As many of them ruefully acknowledge, it's the most inward-looking, least scientific aspect of the project – that famous Golden Record with its Bach, Beethoven, Balinese gamelans and Chuck Berry – that's dominated the public imagination around Voyager. This film, in which they retrace Voyager's 40-year journey and successive revelations from Jupiter (1979), Saturn (1981), Uranus (1986) and Neptune (1989), provides the best possible hope of changing that. When these enthusiasts talk about the best science project of all time, their passion for exploring the great beyond is inspiring.
"It's the right film at the right time, a cathartic moment in which audiences will shed tears for a little machine made of silicon and aluminium, wrapped in tin foil and running on less computing power than our smartphones, yet which will outlive us all – perhaps by billions of years." — Fionnuala Halligan, Screendaily