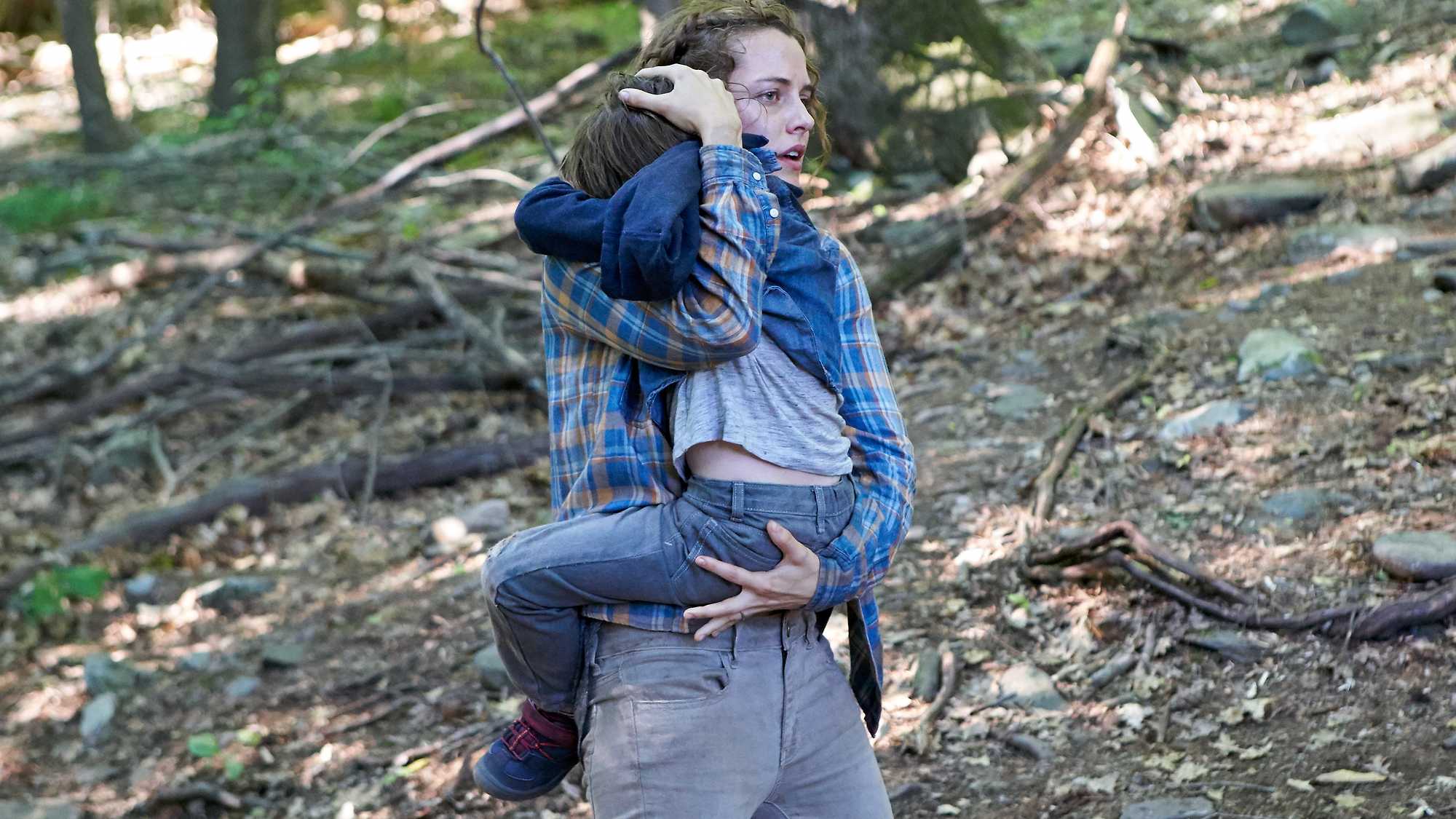 In a time that might be now, when a plague has apparently decimated the population, a family of three have boarded themselves up in a deserted backwoods lodge and dedicated every waking moment to mastering the art of survival. Joel Edgerton is the family's patriarch, Carmen Ejogo his wife and Kelvin Harrison Jr their precious, watchful 17-year-old son. When a stranger (Christopher Abbott) breaks into the house seeking food and refuge for his own wife and infant son, the survivalist nightmare of scarce resources, invisible disease and creeping paranoia escalates.
"A major statement on the subject of civilization in freefall, writer-director Trey Edward Shults's nerve-shredding domestic thriller joins the rarified company of Cormac McCarthy's 2006 novel The Road and the small handful of intimate post-apocalyptic scenarios that puncture through to our deepest fears...
Don't hold your breath hoping to learn what the plague is. That's part of what makes Shults's spare, fablelike story transcend any number of Walking Dead episodes... An apocalyptic 16th-century Bruegel painting hangs on the wall (forgive this single on-the-nose piece of production design) pointing to deadly sins, but the movie, loaded with dream sequences and nail-biting exchanges, is far more complex than a mere morality play.
It will have you thinking about our current uneasy moment, when everything could come crashing down after a careless tweet. 'Wanna know all about the Roman Empire?' jokes Paul [Edgerton], a former history teacher, with a weary smile. He's a little too late." — Joshua Rothkopf, Time Out NY