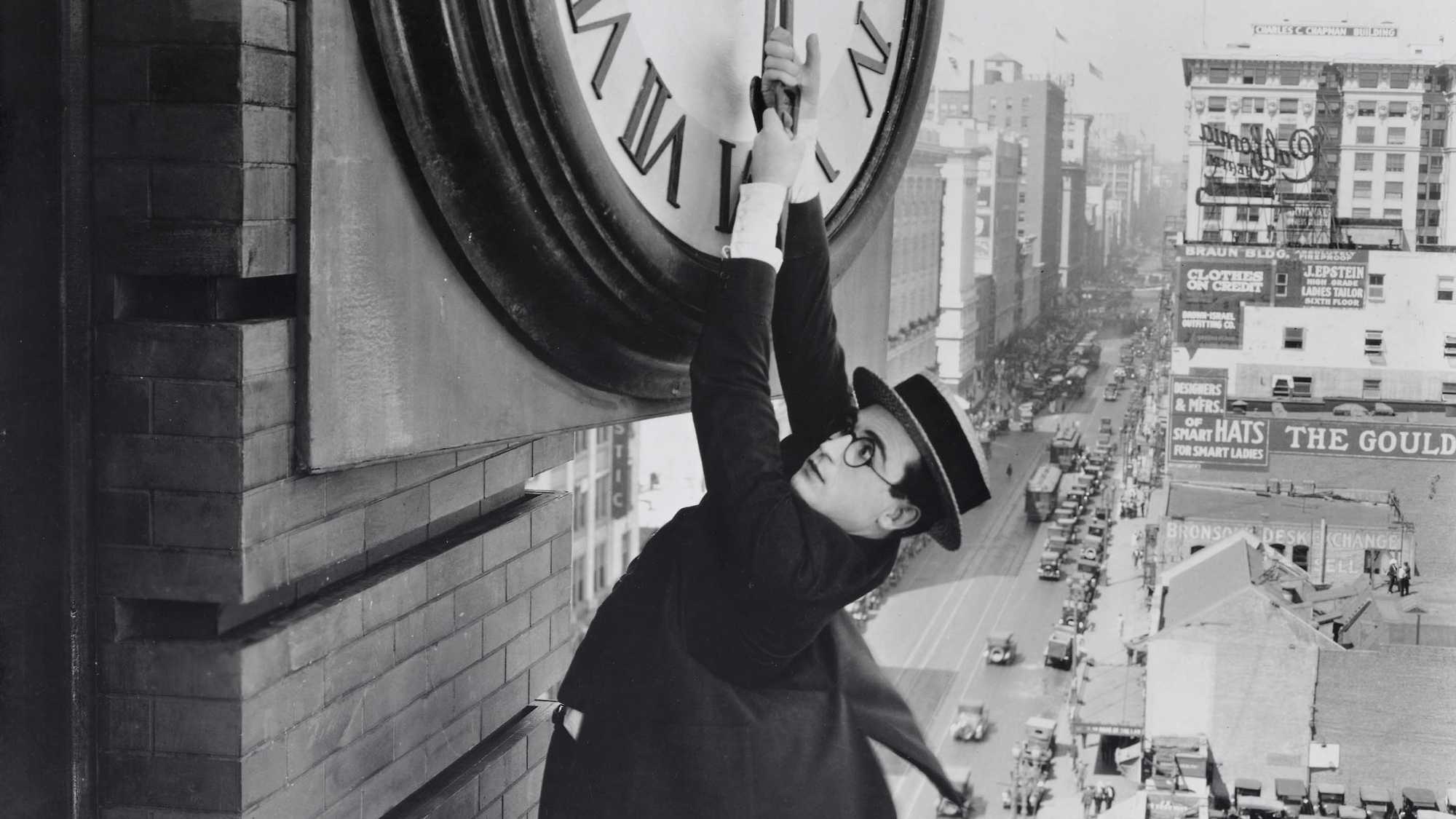 "The most famous image of silent comedy – Harold Lloyd hanging from the hands of a clock, 12 stories above the streets of Los Angeles – represents only one of the great moments in what could be the most brilliantly sustained comic climax in film history. A marvel, and there's more in the fine character work that leads Lloyd up to the big moment. The other great silent comics defined their own worlds; Lloyd lives dangerously in ours." — Dave Kehr, Chicago Reader
Harold Lloyd was silent comedy's daredevil, cannily disguised as an average guy. In the 20s he was more popular than Buster Keaton and in more films than Charlie Chaplin. Though he made a pair of horn-rimmed glasses and a nerdy squint his trademark, he was as physically agile and as daring a movie actor as ever lived. In this most famous of his films he's a country boy determined to get ahead in the big smoke. Sending letters to his girl back home overstating his progress, to put it mildly, he's cornered into daredevil mode when she pays a surprise visit, and must scale a 12-storey building.
Amongst the silent comedians, Lloyd was the most resolutely modern, or at least grappled the most resolutely with the modern world. Safety Last!, with its department store setting and skyscraper-climbing antics, is as up-to-date a dispatch from 1923 as you will ever find, its zeitgeist jazzily accentuated by Carl Davis' score. The great care that Lloyd, and now his granddaughter Suzanne, have always taken with his film legacy help accentuate that freshness even further: in its recently created digital form, the film looks as good as new.
Marc Taddei conducts the scores for both films. A popular guest conductor throughout Australasia, Marc is currently Music Director of Orchestra Wellington and the Vallejo Symphony in California. His many Auckland Philharmonia Orchestra Live Cinema engagements have included an exhilarating The Wind in 2006, an eerily romantic Nosferatu in 2011 and Carl Davis' orchestration of Chaplin's score for The Kid last year.
Music for silent films has been an enduring strand of the prolific Carl Davis' activities. His 1980 score for Abel Gance's Napoleon triggered an extraordinary revival of interest in silent film, and his oeuvre of more than 50 scores for this medium, including Flesh and the Devil, Ben-Hur, The Thief of Baghdad, Greed, Intolerance and The General, has brought him international acclaim.
Screening With This Feature
An Eastern Westerner
1920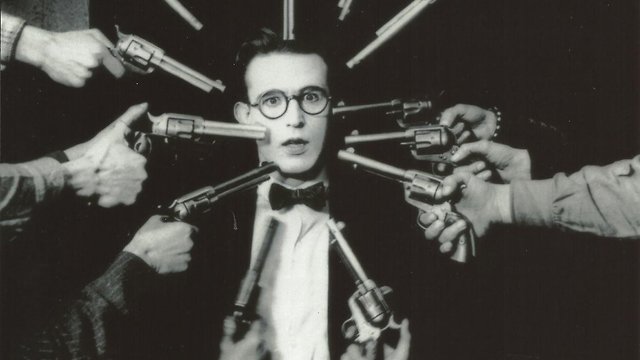 In Hal Roach's gag-filled An Eastern Westerner (the only 35mm film print on this year's programme), Lloyd plays the pampered son of New York privilege sent to the Wild West to shape up. There's one gag so nifty it's repeated in Safety Last! three years later. Mildred Davis, who plays opposite Lloyd in both films, married him in 1923 and retired, at hubby's behest, from the screen.