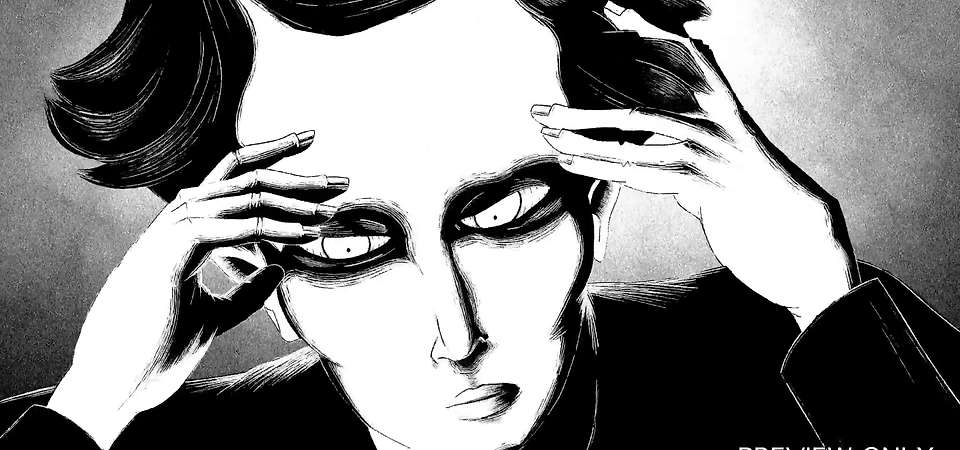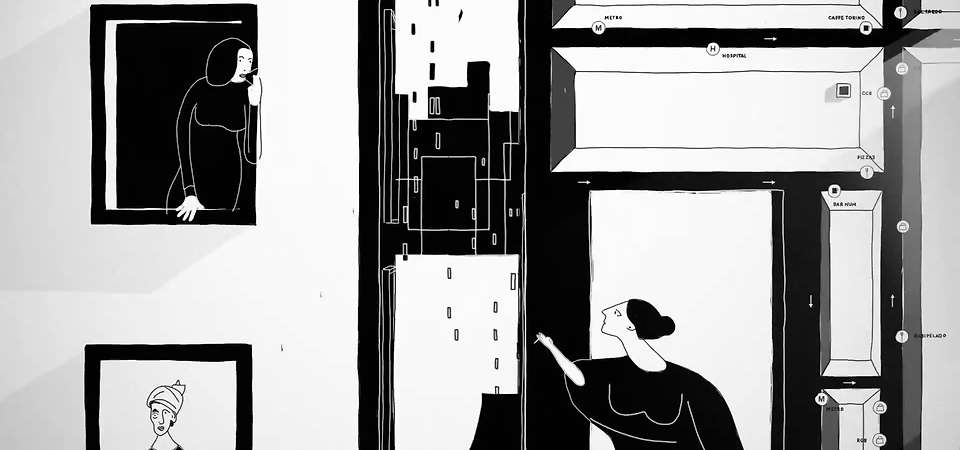 Animation Now! International Programme #2: Black & White Showcase
A surprising amount of animation is created in black and white. This carefully curated programme musters a collection of films that harness the rich creative promise of light, shade, form, texture and movement – without colour. Some conjure ethereal images from a thousand shades of grey while others step forward to exploit the bold simplicity of their binary palette. — MT
Sometimes the best thoughts come to you at 3.00 am. Against the black of night, simple white lines push those thoughts into sharp relief.
Somewhere on a still ocean, a lone fisherperson snags an airborne grand piano. Lin Zhang's CGI has the glossy finish of surrealist painting.
The reflections of a man forever marked by war. The black and white of Julien Arnal's war elegy might have been copied from a print of All Quiet on the Western Front.
There's a heavy bucket of crazy-plus in every single wild frame as Tatiana Moshkova constructs a vast Heath Robinson machine with busy humanoid components. Warning: contains brief outburst of colour.
'Beyond this gate there are infinite gates and infinite guardians'. A mesmerising visual commentary to a tale from Kafka.
A drunken sheriff isn't much use in this lawless town – and neither is his wooden horse. Lucky the chicken is keeping an eye on things.
'You're like clockwork, man'. A barroom epiphany appropriately rendered in shades of glum.
Set in an unspecified place by the sea, this is the story of a man, a giant fish, a yacht, and a mysterious force stronger than gravity.
Whatever the Weather
2015
An affecting chronicle of life within and beyond a family affected by a mother's alcohol dependence and break-down.
Work in Progress – Faces
2015
Faces – when you think about it – are the ultimate works in progress. Here they morph in bold splashes of black and chalky white at 24fps.
One day Vígil stumbles upon his everyday life. Flung into this elaborate machine he has to make some choices about what to believe.
A truly stunning, breathtakingly intricate re-imagining of Paris presenting the city as a massive, thriving organism that appears to be shrouded in a spider's trap.