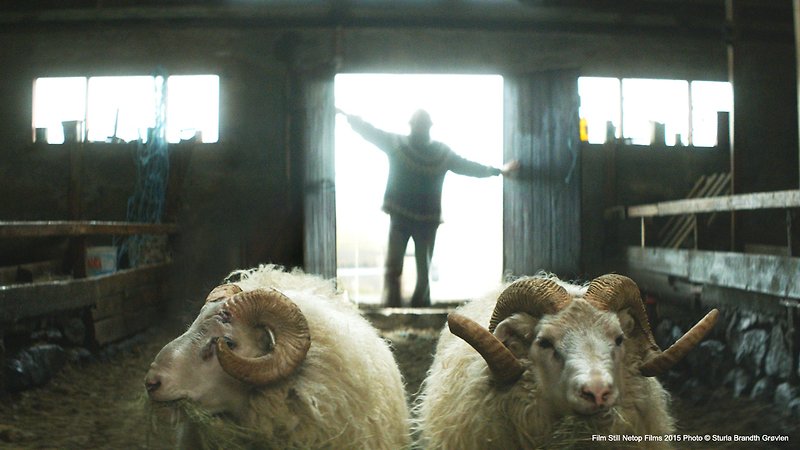 Made in Iceland – and inconceivable anywhere else – this wryly observed winter's tale about two obstinate bachelor farmers was the jury and audience favourite in the Un Certain Regard section at Cannes. In a spectacular, weather-swept valley, brothers Gummi and Kiddi are neighbours, sharing the family land and tending to their small flocks of sheep. It's 40 years since they spoke to one another. When communication can't be avoided, Kiddi's dog trots between houses carrying their handwritten notes between his teeth. Kiddi is a boozer and brawler, a popular figure at community get-togethers, but it's through the eyes of the gentle, sober-sided Gummi that we see him acting out. They both do love their sheep, though, so when their rare and precious stock is threatened by disease, there's every reason for them to set aside a lifetime of hostility. Surely? Director Grímur Hákonarson is a former documentarian with a strong kinship to these dogged old buggers, and his portrait is one of exasperated affection. There's a tall-tale dimension to their feuding that's sometimes very funny, but Hákonarson taps into the elemental, leaving us with a tale that feels both folkloric and true.
"Cinematographer Sturla Brandth Grøvlen [Victoria] captures images of rugged, snow-covered landscapes and ferocious weather conditions to emphasise that this is no country for the fainthearted… Gummi's scheme to ensure the survival of the flock has elements of Ealing comedy but it is the deadpan sensibility of a Kaurismaki or a Bent Hamer that percolates through the film in both visual gags and the general tone." — Allan Hunter, Screendaily
Screening With This Feature
The Lawnmower Bandit
2014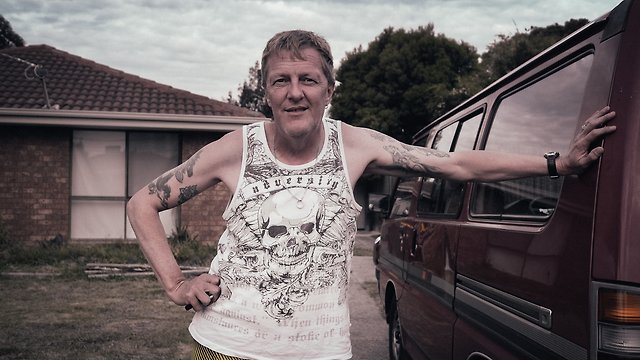 Paul used to steal lawnmowers for a living but when his father died, he promised himself a better life. Screening with Rams.