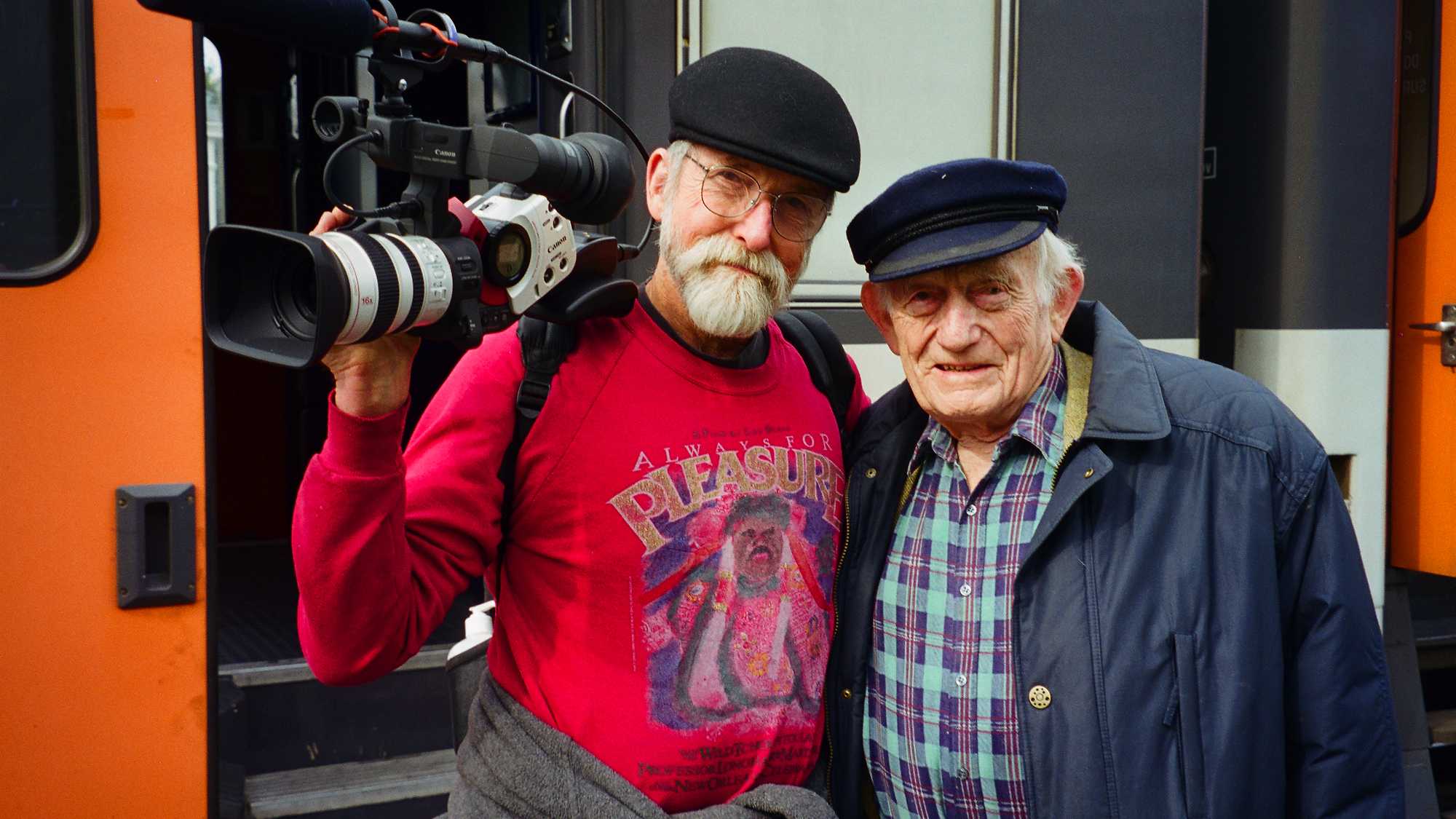 How to Smell a Rose: A Visit with Ricky Leacock in Normandy
2014
Two giants of American documentary get together for one last friendly tussle in this poignant, charming film. Ricky Leacock started out in the 1940s as an assistant to documentary pioneer Robert Flaherty, and revolutionised the genre in the 60s as an architect of Direct Cinema, the more free-form and observational mode of filmmaking that gave us the Maysles brothers (Grey Gardens) and D.A. Pennebaker (Monterey Pop). Leacock's disciples included Ross McElwee (Sherman's March) and the maker of this film portrait, Les Blank. Best known for his unforgettable 'making of Fitzcarraldo' film, Burden of Dreams, Blank was for decades America's foremost chronicler of regional music and food culture, a delicious legacy recently celebrated in beautiful digital transfers by Criterion.
Blank's last feature, completed by collaborator Gina Leibrecht, finds him visiting Leacock at his Normandy home, where they chat about his work, generously illustrated with extracts from such films as Primary (about JFK's 1960 presidential campaign) and Lulu in Berlin (about aging silent film icon Louise Brooks). The two of them also cook up a roast lamb dinner, and you may want to take notes as Leacock shares his passion for French cooking. Leacock is as like a mind as Blank ever filmed, so it's fitting that this film shows us more of Blank himself than any previous one. Most of the footage was shot in 2000.
Leacock died in 2011 and Blank in 2013, so this is effectively the final film of both men, whose larger-than-life personalities burn brightly in every scene. — AL
"A covert, rigorously structured study of Ricky Leacock's huge career and import… A showcase for one filmmaker's adoration and respect for another… the genial sweetness of their ramble through the history of documentary film takes on an overwhelming poignancy… like a parting gift from them to cinema, a vision from beyond the grave." — Jeff Reichert, Reverse Shot
Screening With This Feature
Les Blank on Photography
2015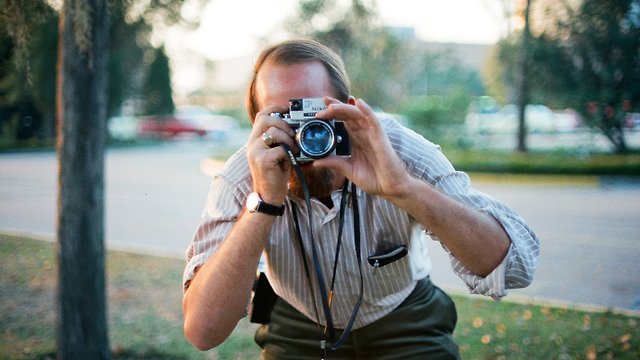 In an excerpt from a forthcoming feature about his father, Harrod Blank introduces us to the still photography of Les Blank. Screening with How to Smell a Rose.