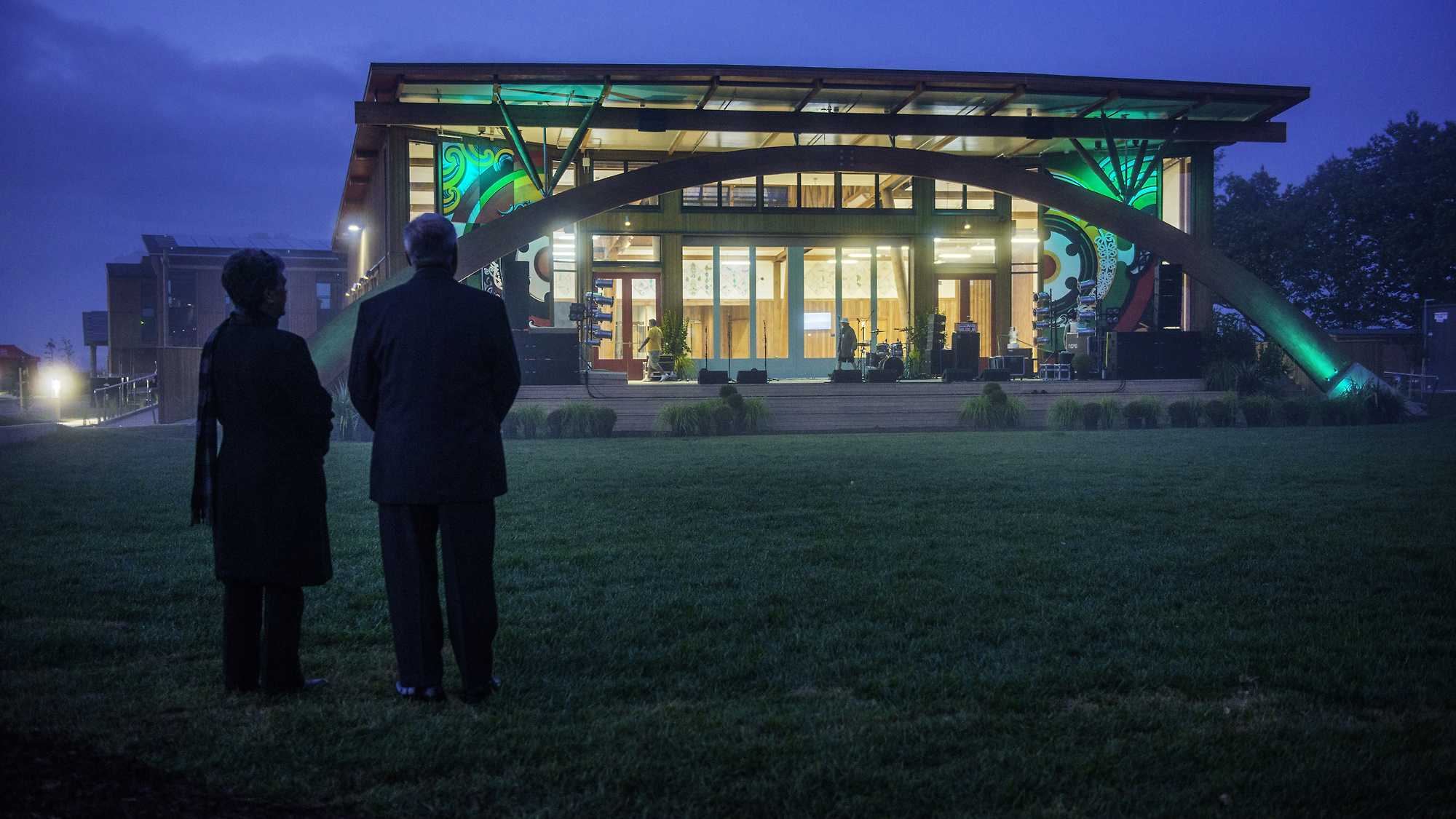 World Premiere
Q+A with Sarah Grohnert at both screenings. Tūhoe will be opening and closing the event.

Architect Ivan Mercep famously arrived to pitch for Te Wharehou o Tūhoe equipped with a blank sheet of paper, and was given the job. Perhaps the same tabula rasa principle applied when Tūhoe and Mercep granted relative outsiders, German-New Zealand residents producer Alexander Behse and director Sarah Grohnert, extensive access to hui, meetings and the building site over two years to make a documentary about the planning and construction of the building.
Bereft of talking heads, narration or identifying titles, this keenly observational sketch of New Zealand's most fiercely independent tribe invites us into the gentle ebb and flow of Tūhoe life. The fruits are as quietly unassuming as they are serenely artful and incisive.
Made under strict sustainability certification as part of the internationally recognised Living Building Challenge, Te Wharehou o Tūhoe is both a mammoth undertaking to watch unfold and a potent symbol of the Ngāi Tūhoe philosophy.
Framed against ongoing negotiations with the Government, which culminated in the Crown's historic apology and settlement last year, Grohnert's film extols the resolute spirit of a people wounded by shameful acts of injustice, but doggedly persistent in preserving the integrity of land, culture and community. With an astute, finely tuned sensibility for people and practices, Ever the Land offers intimate access to the build of this landmark project, whilst evoking the profound principles it represents with a supple grace. — JF