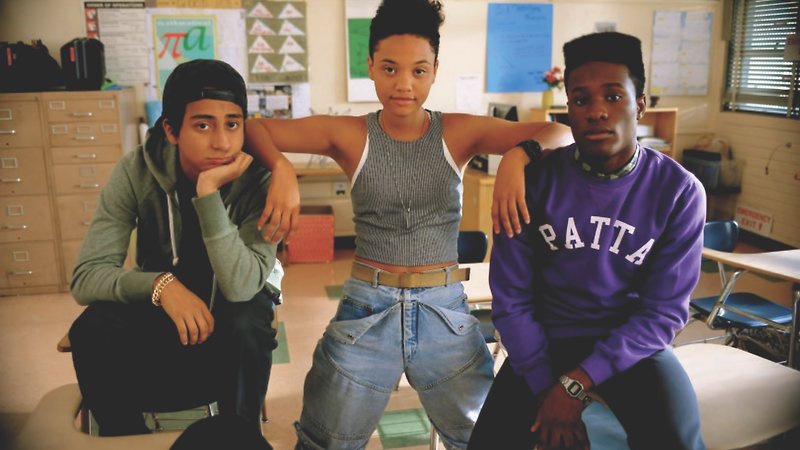 "Looking for a comedy that's just energetic and goofy and flat-out fun? Keep an eye out for Dope, which manages to put a lighthearted spin on the adventures of Inglewood kids who are trying to avoid being shot and killed by drug dealers. A hip-hop update of Risky Business for the era of Bitcoin and viral memes, Rick Famuyiwa's fourth feature focuses on Malcolm (Shameik Moore), a high school geek who's intent on getting into Harvard. His attempt to broker a liaison between a local dealer (A$AP Rocky) and a studious neighborhood girl (Zoë Kravitz) results in a series of misadventures that find him and his dorky friends in possession of a large quantity of MDMA and pursued by gun-wielding gangstas, forcing them to improvise a solution using their expertise with the Internet.
Dope is so current in many respects that it risks looking dated down the road – people won't be posting image macros featuring text in the Impact font forever – but Famuyiwa craftily deflects the issue by making his characters obsessed with the 90s, to the point where Malcolm even sports a hi-top fade and dresses like he's on In Living Color. The film does have a message, involving the desire not to be categorized and dismissed due to one's background or interests, but nothing so breezy could possibly come off as preachy." — Mike D'Angelo, The Dissolve
"There was no way an infectiously entertaining, twisty-turny punk-comedy- thriller wasn't going to stand out [at Sundance]. But that it somehow manages to be all that while also offering a savvy look at race and achievement in our hyperconnected age? Boom." — Bilge Ebiri, New York
Screening With This Feature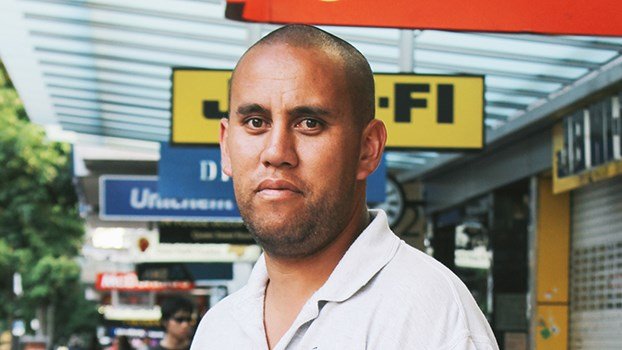 As the beat drops, can Tihei find his words? Redemption comes unscripted. Loading Docs short screening with Dope.