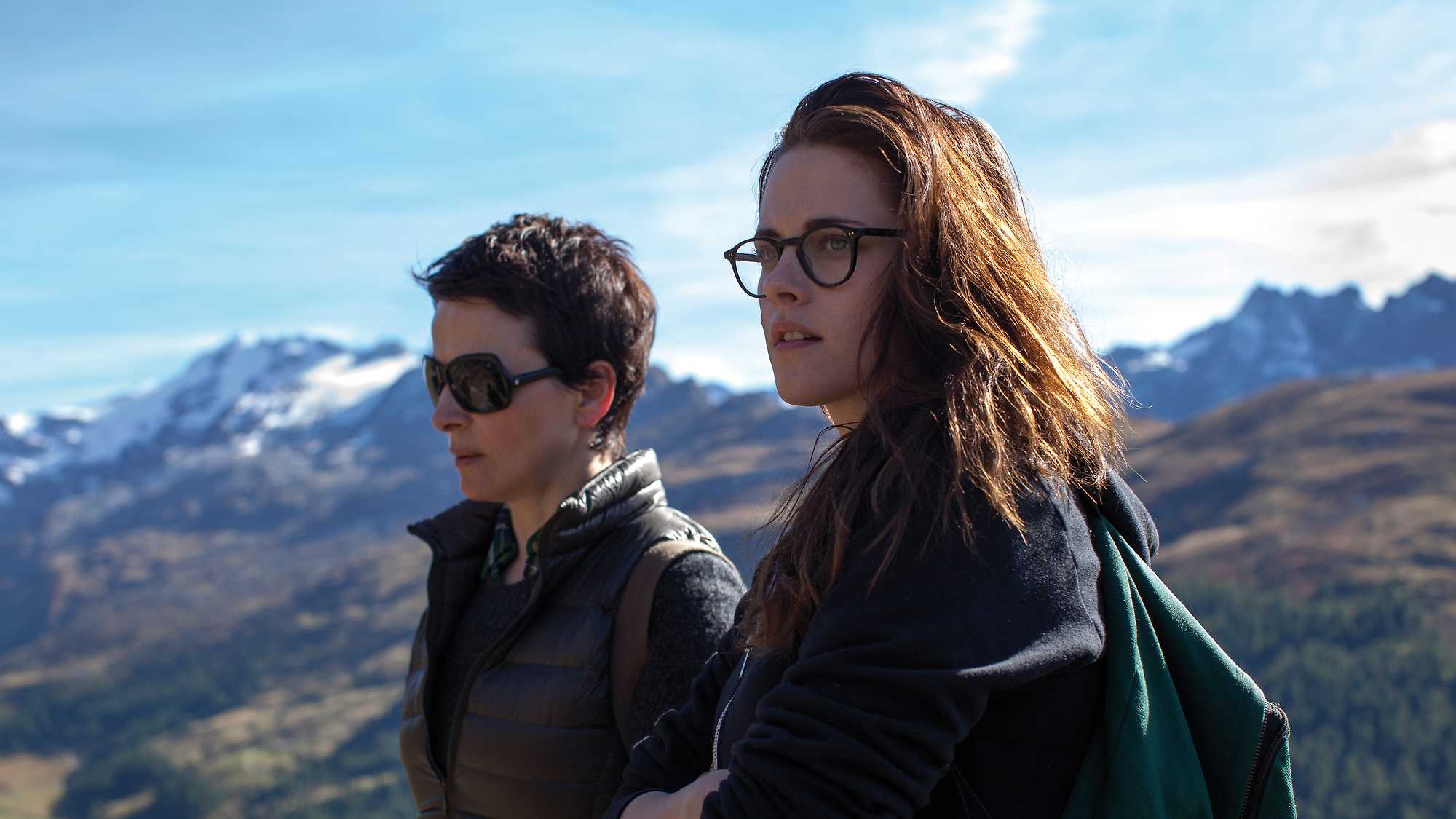 Clouds of Sils Maria
2014
Session dates and venues to be announced
In this wiser, gentler 21st-century spin on themes of thespian rivalry, Juliette Binoche brings her own stellar status to the role of lauded actress Maria Enders. Maria's transition to 'mature' roles presses hard on her when she's invited to appear in a new production of the play that made her famous at 18. The legend of her brilliant debut as a young woman who seduces and abandons a powerful older woman has clung to her, but this time she's being cast as the victim. Jo-Ann (Chloë Grace Moretz), a hellraising Hollywood starlet, fresh out of rehab, will take the star-making role.
The echoes of earlier films about thespian rivalry resound, but the central dynamic in Olivier Assayas' thoroughly engrossing film lies in Maria's bond with her savvy personal assistant Val. Kristen Stewart brings a warm naturalism to the role, playing a super-aware young woman whose independence won't be compromised, as much as she admires the woman who depends on her.
The film takes place largely in the Swiss Alps where the eponymous snaking clouds provide breathtaking respite from the dramatic hall of mirrors in which the restless actress searches for significance.
"Inquisitive and enchanting… A story which revolves around three women, one that explores uneven relationships and rivalries in a manner seldom seen onscreen… Clouds of Sils Maria dips and soars in its grand ambitions but, at its best, blends the rampant egos and raging insecurities of All About Eve with a fresh and playful modernity." — Emma Simmonds, The List