We've Set a New Record in Wellington (Again)
Thursday 18 August 2016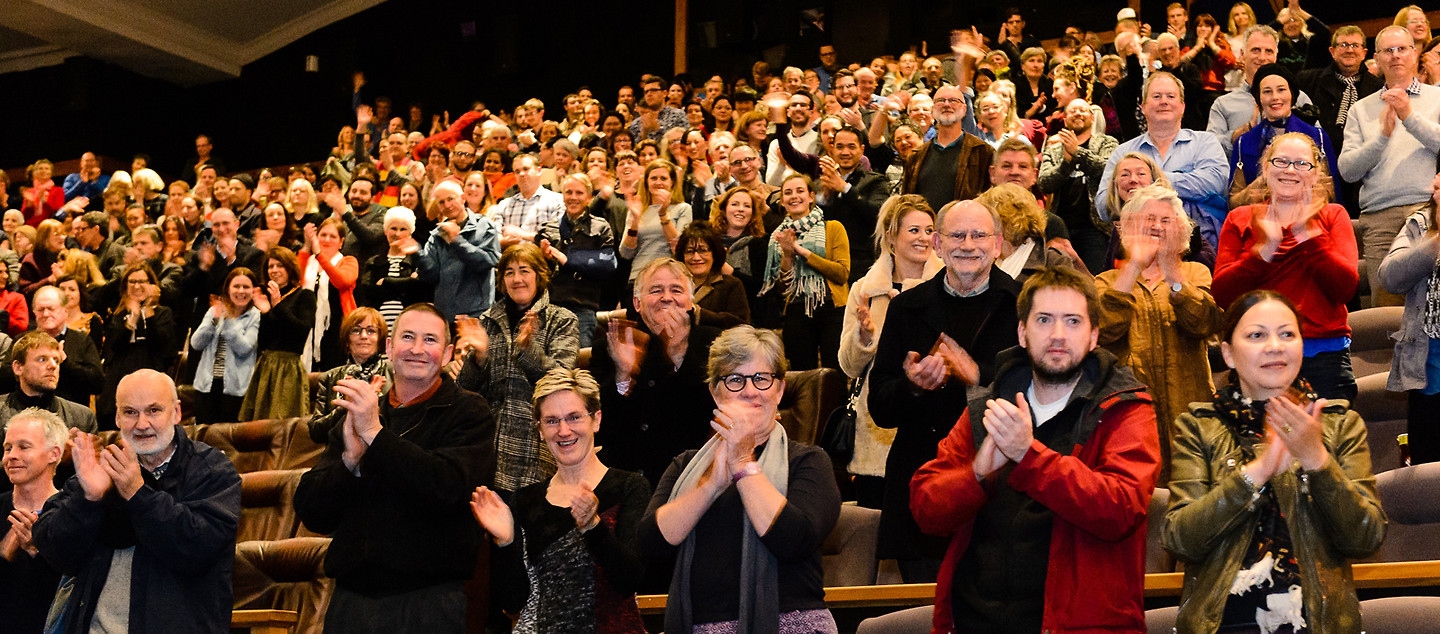 NZIFF Wellington saw 78,184 admissions to the 160 features, documentaries and short-film compilations that screened at the Embassy Theatre and across seven other venues in the Wellington CBD, Brooklyn, Miramar and Petone. Festival dates were extended by four days due to popular demand, a total of 21 days for the event. (In 2015 NZIFF had set a new record with 75,326 admissions.)
"Wellington and the region have long embraced the film festival, now in its 45th year, as a major cultural event every winter. To the best of our knowledge, on a per capita basis Wellington's film festival attendance is the best anywhere in the world. With as much as 90% of our annual income derived from box office, NZIFF is very much an audience-driven event," says Director Bill Gosden.
"We are just as proud of the service we provide to local filmmakers who share in the income from NZIFF screenings. Three Wellington-produced feature-length films – romcom Chronesthesia and documentaries The heART of the Matter and The 5th Eye– made their world premieres to enthusiastic capacity audiences this year." says Gosden.
Popular hits at this year's Festival included two more Kiwi documentaries, Poi E and Le Ride, alongside Cannes winner I, Daniel Blake and other direct-from-Cannes selections, The Red Turtle, Toni Edrmann and Captain Fantastic.
NZIFF is run by the New Zealand Film Festival Trust, a charitable trust, originated and based in Wellington and currently delivering NZIFF to 12 other centres. The Trust receives annual funding from the New Zealand Film Commission, while the Wellington event receives a small financial grant from the Wellington City Council ($5000 in 2016), but is ultimately dependent on income from ticket sales. A team of five staff work year-round to programme and coordinate NZIFF with a team of contactors working for four months of every year to run the event in Wellington. They are all supported by a large volunteer crew.
We hope your NZIFF experience was a happier one. Even if it wasn't, we welcome your feedback while NZIFF 2016 remains fresh in your minds – and we'll pay close attention once we've had some sleep.
Please email us at festival@nziff.co.nz with your feedback, or for newsletter subscribers please complete the survey emailed out on the 1 September.

The 2017 dates for NZIFF in Wellington are confirmed for 28 July to 13 August.