What You Said: NZIFF 2019 Feedback
Tuesday 12 November 2019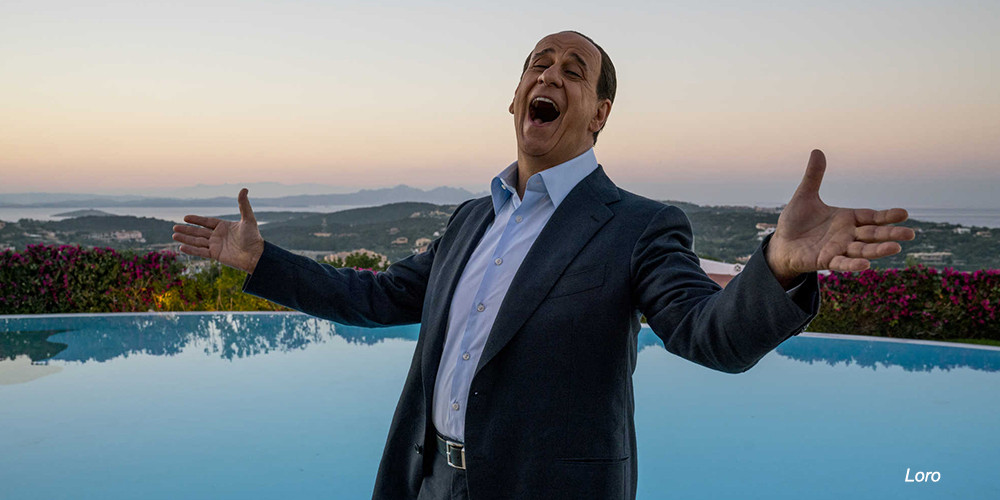 Thank you to the 3205 NZIFF ticket buyers who took the time to answer our annual questionnaire. We relish the opportunity to relive the event through your comments. With nearly 98% of you indicating your intention attend NZIFF 2020 that's all the motivation we could ask for to keep doing what we do.
It's become an annual tradition for us to summarise and share the highlights and the less flattering comments with you. We value your feedback greatly and we're already working on some improvements so that we continue to deliver this premier film festival event.
Some were extremely complimentary
When asked what you liked about NZIFF, the most common response was the variety and diversity of the films on offer.  You also liked Kiwi-made content and the fact that you can see films that you wouldn't normally see in a cinema.
Our venues continue to receive standing ovations from patrons. And we agree, we're proud to work with the finest picture houses in the land.  A big shout out to new additions Lumiere in Christchurch and Reading Cinemas Porirua which were a hit with audiences this year.
"The Lumiere theatres in Christchurch are great. Great seating, nice atmosphere and very nice staff."
"Fantastic having movies screened at Porirua instead of having to travel into Wellington. Loved that the movies started on time without ads."
We had so many suggestions about other cinemas that should host NZIFF and we are sorry, we just can't be everywhere!
We received a lot of positive feedback that our website was easy to use and people liked the wish-list functionality and the trailers.
Staff and volunteers all over the country got a big thumbs up.  Many go beyond the call of duty arranging transport, food, warmth, an arm to hold or just a good old chat about a film. We love them too, thanks everyone.
"The ushers at the theatres were AMAZING, so brilliant. They were all so lovely, friendly, helpful and had a great spirit — they seemed to be loving being part of the Festival. They blew me away how wonderful they were with my elderly parents. They really make it special every year. I meant to write a letter to thank them and feel bad because I forgot."
66% of people use a printed programme to make film selections. The cover artwork, designed each year by Ocean Design is highly anticipated and enjoyed. 
"Things I love... the opening NZIFF onscreen segment played before each screening, and the programme artwork are both F_A_B_U_L_O_U_S."
The programme notes are deemed to be informative and helpful, with the exception of one who found them 'too gushy'.
No extra hidden fees, no ads and the free Green & Black's chocolate received plenty of thumbs up.
"Please can we have Green & Black next year — everything is better with chocolate :)"
Others were hoping for more
Film envy continues to be heard as patrons in the regions look to the large programmes on offer in Auckland and Wellington. We get it. Limited screen space, film hire expenses, as well as not enough days in the year all impact our ability to bring large programmes to the smaller centres. We are grateful for the success of the programmes in Auckland and Wellington to be able to roll out an abridged programme to a further 11 towns and cities.
"I think its pretty perfect. I would prefer it to be longer or twice a year though"
'More' and 'less' were words used prolifically in the survey. Here a snapshot of those 'more' or 'less' requests you asked us to consider for 2020. More foreign films, more docos, more fiction, more experimental films, more popular films, more indie films, less American films, more Academy Award contenders, more films for cinephiles, less film-buff films, slower films, more old classics, less British films, more feel good films, more serious films, more comedies, more Scandinavian films, more Australian films, more Spanish films, more Korean films, more Asian films, more German films, more Icelandic films, less French films, more Danish films, more Arab films, more Iranian films, more animation, more retrospectives, more sport films, more music films, more dance films, more horror and less horror, no war films, more diversity, more world cinema, weirder movies and more feminist films.  Many of you said you wanted more LGBT or 'queer' films and we agree.
Others thought we could do better
This year there was a marked increase in feedback on disturbing content in films.
We take what might be considered offensive or distressing content very seriously. We are reviewing how we can more clearly signal the classification ratings and identify content not covered by ratings. In NZ we are required by law to have films classified and sometimes that classification rating isn't ready by the time we go to print (indicated by TBC). They are always added to the website and displayed at the cinema before a film screens. We hear your concerns about better identification of difficult content while you're making your film selection.
We received a lot of feedback about the programme schedule. Respondents wanted more day sessions, more after-work sessions, more late sessions and more weekend sessions. People wanted more time between films, or enough time to walk or drive from one venue to the next venue or were frustrated when two films they wanted to see were on at the same time.
"Allow walking time (not e-scooter time) to get between venues. Have toilet break and a coffee before the next session starts. I did not programme several films to see because of the unrealistic scheduling. It became very stressful getting between the venues because of this. Please take this into account for next year."
We understand that our schedule isn't going to suit everyone. Programme scheduling is an intense and meticulous art form involving a large team of people. It may be useful to know that generally a film has an A session (after 5pm or during the weekend) and a B session (during a weekday). There are also a small number of films that we love but are only permitted to screen once or twice during the whole festival. We also do our best to make sure that films of similar taste, subject or style aren't scheduled at the same time.
Every year we have complaints about patron behaviour. Whether it be loud latecomers, wrapper rustlers, tedious talkers, smelly snackers or the terribly tall, they selfishly (or obliviously) impinge on your good time. We do what we can to mitigate this with our cheerful but direct 'be respectful' slides.
"No eating during special screenings like Koyaanisqatsi — it's not the latest blockbuster that requires chowing down on popcorn!"
"Please stop selling crisps and popcorn... basically anything that creates noise in the cinema. At least 3 or 4 films ruined this year by having someone sitting in front, behind or next to me crunching and rustling their way through the film."
Sorry to say we don't control the candy bar at NZIFF venues but we always share your feedback with our venue partners.
"Have the boring speeches/awards before the advertised start time, not 10 minutes after. Massaging their precious egos not of interest."
We celebrate our filmmakers and the opportunity for audiences to experience film introductions and Q+As. If it isn't your cup of tea you could perhaps practice some mindfulness or take a nap?
Good news! A few of you asked for things we already provide
"Announcing dates earlier in the year so I can organize leave from work."
Next year's dates are already locked in for Auckland (23 July–9 August) and Wellington (31 July–16 August)! Further region dates have now been posted on our site.
"Printing tickets is bad for the environment, these days you should be able to use your phone" See answer below by a better informed respondent.
"It was very handy to be able to head straight to the cinema door with the ticket on my phone."
"It should be cheaper if you are buying several tickets – like a 10 trip pass."  It is! 10 trips are available in Auckland and Wellington and 5 trip passes in Dunedin, Timaru and Christchurch.
"Perhaps a short film competition?" Let us draw you attention to the New Zealand's Best short film competition which is currently our only awards category, now heading into its ninth year in 2020.
Some were asking for things we don't really have the power to provide.
While Wellington ticket purchasers loved the seat selection option Aucklanders don't like that they can't select their seats. Ticketing systems are different for different cinemas and regions and this is set by a larger force outside of NZIFF.
Many people were barking about parking… or transport:
"Free parking would be good."
"More information about bus schedule and service relative to the film start times."
"Discounted public transport."
"Shuttle buses between venues."
"Help finding suitable parking at Lumiere would be great."
Some pictured us just the way we like to picture ourselves.
"Just keep doing what you are doing please! You have a winning formula."
"I really enjoyed the atmosphere.  I am young, and I didn't really know anyone else attending the festival, but I found the staff friendly and helpful, and the people around me at the screenings very welcoming and talkative.  I found that speaking to others at the earlier sessions during the festival informed my decision to try and squeeze in some more films (films that fellow movie-goers and staff member recommended)."
"The fact that I can take a trip to wherever and not have to leave the country. I love the cinema, big screen and also the Q & A's after."
"The variety and quality of films this year, we had never been to so many before! We bought 65 tickets among all of us. Also I really appreciate the fact that you can go into the box office and buy and choose your seats with the help of the amazing and lovely youngsters employed there. I just loved being in film festival buzz. I come from rural Bay of Plenty and stayed at the YHA and felt like I was immersed in films along with hundreds of others. I appreciated the seniors ticket cost."
"The programme is well put together and accessible. Website wish-list system importing to calendar and able to be shared is also awesome. It is responsive to mobile so you can carry the itinerary in your pocket."
"Being able to experience smaller budget films in big cinemas with passionate movie goers. This sense of community is extremely powerful when watching emotionally charged works as many of the films are. I love the way the Festival brings together so many different people and has such a positive atmosphere — everyone comes together to enjoy films."
"The atmosphere around NZIFF is wonderful. There is nothing like all the film buffs coming out of the woodwork and rugging up for the winter to come and watch as many films as they can."
"NZIFF cares about promoting quality films that tell real stories about real people. They show enormous respect and appreciation for the films and filmmakers involved in the festival."
Thank you to everyone who contributed to our NZIFF 2019 survey. We're now full steam ahead on developing NZIFF 2020 with your suggestions in mind. And if you missed out on contributing to the survey, we're always happy to hear from you at .