New Zealand's Best 2019 Winners Announced
Friday 2 August 2019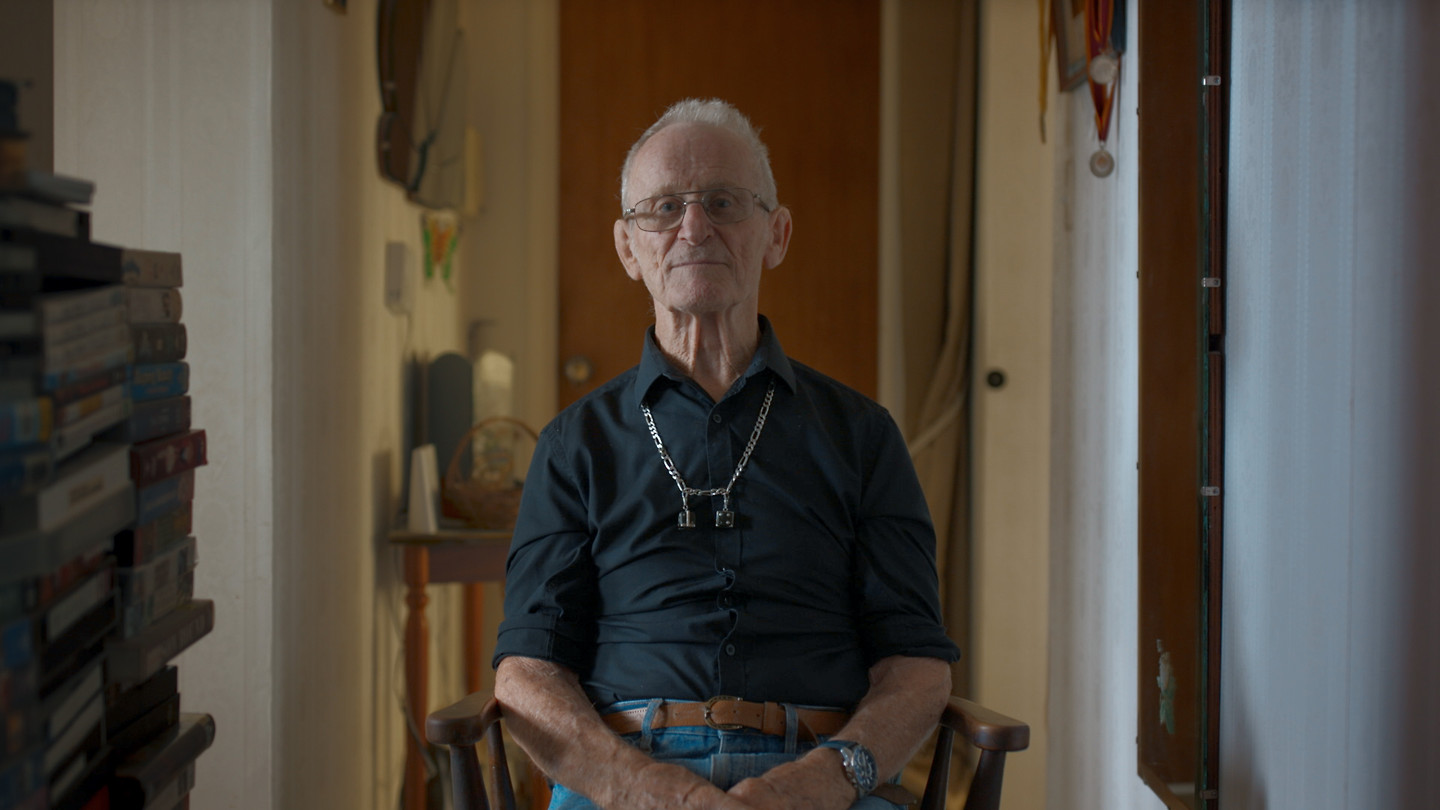 Congratulations to the winners of the eighth annual New Zealand's Best 2019 short film competition. The winning shorts were announced on stage at The Civic in Auckland this evening.
For the first time in the history of the competition, a documentary short has won the major award.
The Madman Entertainment Jury Prize for the Best New Zealand Short Film at NZIFF 2019 was awarded to Egg Cup Requiem.
Directors Prisca Bouchet and Nick Mayow receive a cash prize of $5,000.
The Jury citation reads:
"It was yet another year filled with brilliant shorts but we couldn't go past Prisca Bouchet and Nick Mayow's Egg Cup Requiem. One of the hardest things to do in short filmmaking is make an emotional connection with the audience but in a mere 12 minutes this charming film had us laughing and crying in equal measure. A wonderful deeply felt story of 89-year-old Johnny Green and his egg cup collection. We sincerely hope one day his most treasured piece is returned to him! This is the first time a documentary short has won the competition and as champions of the medium we couldn't be happier."
The Creative New Zealand Emerging Talent Award was awarded to Nancy From Now On.
Director Keely Meechan receives a cash prize of $4,000.
The Jury citation reads:
"The judges unanimously agreed on the recipient of the emerging talent award with this film that we think heralds an exciting, new and unique directorial voice and centres around a gorgeous lead performance. This film beautifully explores the power of dialogue and communication and is both funny and moving."
The Auckland Live Spirit of The Civic Award was awarded to Hinekura.
Director Becs Arahanga receives a cash prize of $4,000.
The Jury citation reads:
"Powerful and authentic. We felt Hinekura should be commended for its uniquely indigenous perspective of a young woman's rite of passage. The kāhui (group) of strong and proud women exemplified mana wāhine."
The 2019 Audience Award, which will take home 25% of the box office takings from screenings in Auckland, Wellington, Christchurch and Dunedin, is awarded to Hinekura, directed by Becs Arahanga.
In 2018 the prize was valued at $4,800.


Australian actor and director Mirrah Foulkes, journalist and broadcaster Mihingarangi Forbes, and Andrew Cozens from Madman Entertainment judged the six short films selected by Guest Selector and filmmaker Jane Campion.
Jane Campion selected the six finalists from a shortlist of 12. NZIFF programmers Sandra Reid and Michael McDonnell, assisted by communications manager Rebecca McMillan, viewed 91 submissions to prepare the shortlist.
The six finalists were Nancy From Now On (dir: Keely Meechan), Krystal (dir: Briar Grace-Smith), Egg Cup Requiem (dirs: Prisca Bouchet and Nick Mayow), Golden Boy (dir: Alex Plumb), Our Father (dir: Esther Mauga) and Hinekura (dir: Becs Arahanga).