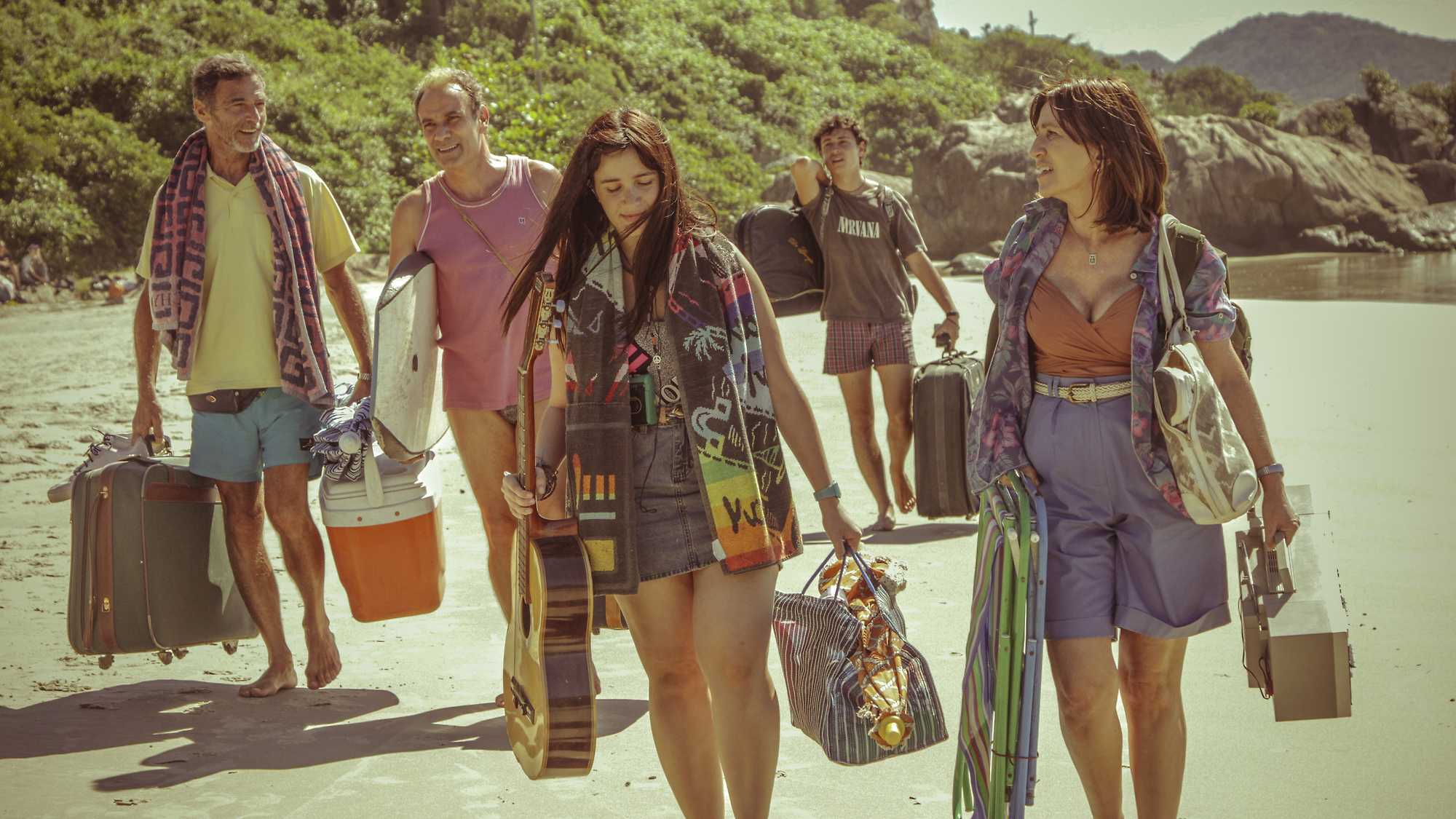 Florianópolis Dream
2018
Sueño Florianópolis
Set in the 1990s in Florianópolis, a famed holiday destination in southern Brazil, Ana Katz's film is awash with glorious summer light, subtropical greens and white gold sand. Enter a chaotic Argentinian family of four in a clapped-out car that immediately runs out of petrol. The disorganisation, much of it stemming from skinflintery, continues. The family finds a beach bungalow thanks to Marco, a friendly local guy-on-the-make who spends much of the film in a tank top and Speedos.
As on many a family holiday, while relaxation and quality time are ostensibly the name of the game, rivers of tension run deep. Lucrecia and Pedro are recently separated, nostalgic psychoanalysts with restless teenage kids. Everyone is searching for a sense of independence. They talk it out, joyfully chase each other with flapping fish, and ride on a giant inflatable sausage-like raft. Featuring romantic dalliances and excellent beach wear (glimpses of mesh, broad zippers!), Florianópolis Dream is a gentle exploration of the way families come together and push apart, with deceptively simple observations that illuminate the female experience – experiences that actor-turned-director Katz has a sharp, unerring sense for.

Correction: the runtime for Florianópolis Dream was published in the Wellington Festival booklet as 93 minutes. The correct runtime is 107 minutes. If this change affects your arrival time at an NZIFF film session directly following a screening of Florianópolis Dream, please contact tickets@nziff.co.nz. Runtimes advertised in our print programmes are correct at the time of printing.