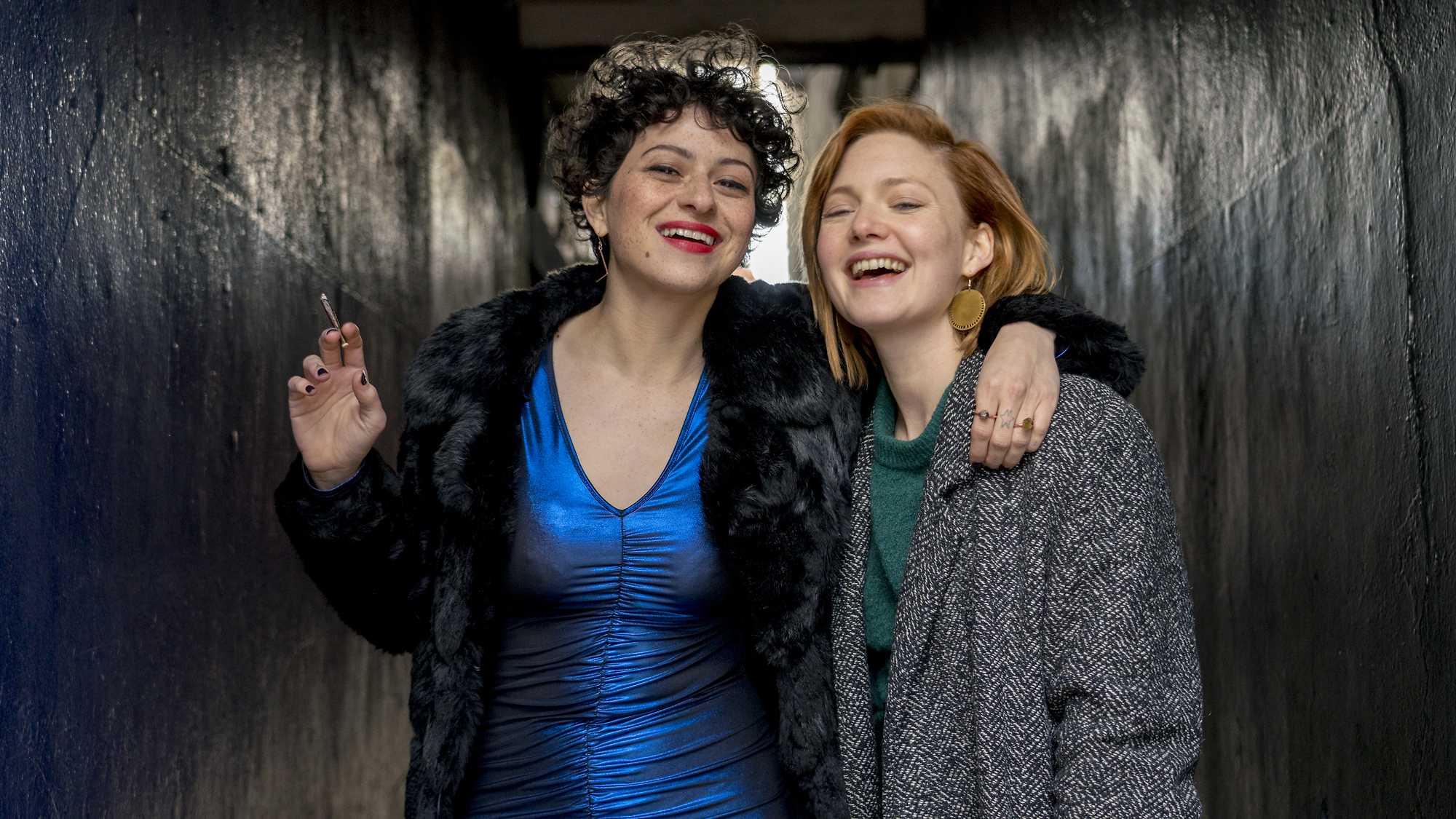 Australian director Sophie Hyde (52 Tuesdays, NZIFF14) explores friendship dynamics in an Irish setting in this modern look at what being female and thirtysomething feels like.
Alia Shawkat (Arrested Development) shines as wild child BFF to Holliday Grainger's more cautious yet still hedonistically inclined Laura, the struggling writer who's now 32 and may be on the cusp of 'growing up'. Dublin is their playground, but it could be any Antipodean city where happy hours are the beginning of a great night and those nights always run late.
In this refreshing look at the complexity of friendships, heterosexuality is an option not a given, alcohol and drugs are a necessary part of the fun, and the reality of getting older is getting harder to ignore.
Laura's supportive parents are eternally positive about her writing aspirations. Her younger sister, once a fellow party animal, is pregnant and settling down. And Laura's just met a handsome pianist who's focused on his craft. Maybe she wants that too?
Hyde allows her characters to make mistakes with levity and without serious repercussion. With echoes of Bridesmaids and Girls, it is in the empowered female sexuality, with the male characters playing second fiddle, that Animals truly shines. — Rebecca McMillan
"How odd that female friendship – real female friendship that is; not the kind about backstabbing or rivalry – is still a scarcity in cinema. For attempting to fill that gaping hole alone… Hyde's [film] (an adaptation of Emma Jane Unsworth's novel with the same title) deserves all the praise it can get… Refreshingly frank and non-autocratic about sex, drugs and the uniquely female desire to be free of judgment, Animals dares to love the pair of imperfect friends that lead the way into their messy and undeniably fun world of consequence-free hard-partying, where men can be disposable and things will just work out." — Tomris Laffly, RogerEbert.com