Animation NOW! Festival Returns to Auckland
Wednesday 5 June 2019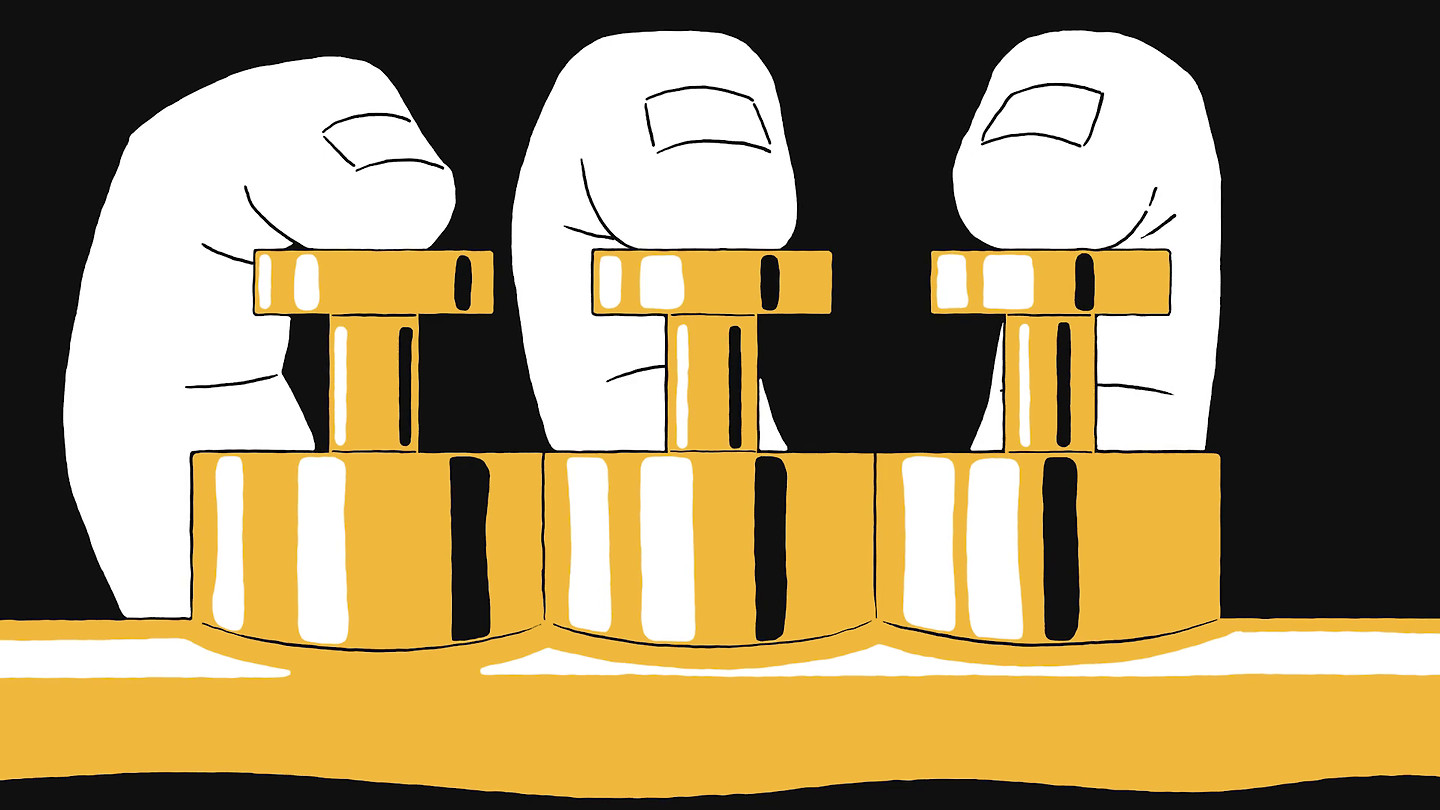 Animation NOW! our international festival of animated shorts, is coming to Auckland for one weekend only on 9th to 11th August. Drawing on a massive influx of submitted films our programmer Malcolm Turner has packed a whole load of greatness into six unique collections.
3D animation, illustrations mixed with abstract shapes and thought-provoking narratives are packed into six distinct collections curated by NZIFF's animation programmer Malcom Turner.
"This year there seems to be a trend towards beautifully painted and hand-drawn work. With more than 4,000 submissions to choose from, we've put together a rich and diverse selection of work from the utterly eclectic world of independent animation," says programmer Malcolm Turner.
The programme includes two animated shorts from New Zealand. Winter's Blight, an intricate stop-motion animation about a reclusive elderly man living in Central Otago written and directed by Claire Campbell will screen as part of the Handmade collection. Trumpet-Trompette, a smooth and stylish musical meditation directed by Max Woodward, will feature in the International Showcase collection.
Shorts in five of the Animation NOW! collections will compete towards the Victoria University of Wellington School of Design Jury Prize which awards the best judged film with a $5,000 prize (shorts in the Rosto collection are not in competition). The finalists will be shortlisted by a panel of programmers and animators and the winner will be announced online.

Here's six reasons to head to the Academy and get your fix of that 'less familiar' world of animation:
From the dark side, this bold, bracing collection of short films goes deeper and blacker than live-action will allow. In Coyote, complicated – and decidedly human – emotions are felt as a savage animal contemplates revenge after its pups are attacked by wolves. And in the acclaimed Egg, the animator's own struggle with anorexia is boldly and memorably explored.
Drawings move, paintings come to life and puppets take the stage, one painstaking frame at a time. The back-breaking workload completing Muedra that Cesar Diaz Melendez must have endured, the prolonged concentration that Alexandre Roy must have focused on his pin-screen to complete Jim Zipper, or the months of blood, sweat and tears that Claire Campbell must have devoted to making Winter's Blight, all amply demonstrate the handmade aesthetic that is part and parcel of the world of animation.
A celebratory showcase of some of the year's best and brightest animated shorts. If you're looking to sample the animation ecosystem in all its multicoloured, variously-shaped glories, there's no better place to begin.
Blessed with some of the finest animation we've seen in some time – Fest, the latest eye-popper from 'glitch' animation master Nikita Diakur; Peter Zhaoyu Zhou's experimental motion capture film Last Dance, which reimagines China's traditional Peking Opera artform; and the gorgeous colour pencil-drawn Per tutta la vita, to name just three – our annual International Showcase is where we happily corral the very best of them.
This stunning and immersive programme takes us on an animated journey inside the rich mental states of unique characters. This programme begins with Reruns, the last film made by Rosto, one of the true masters of the medium, who passed away earlier this year after a brief battle with cancer. Reruns was the original spark for Invert – Characters. Other highlights include Herman Brown Is Feeling Down, a vivid and immersive study of anxiety, animated using ink on film; the very strange Turbine, a showcase of intricate line work and surreal imagery; and Roundabout, a darkly comic exploration of the birth–death cycle.
Marvel at the worlds created by animators whose imagination knows no bounds, in this celebration of animation's power to transport.
Finity Calling, a hyper-stylised chamber piece with puppets, represents stop-motion animation at its most painstaking and otherworldly. Fluctuating between the underwater and the above, boundaries become slippery in the trippy and tactile Spermaceti. And in the wonderfully messy Pura Vida, bright and chaotic animation captures the giddy sensations of an out-of-control vacation.
This collection is a tribute to the late great artist, musician and animator Rosto, whose singular animated films inspired many and drew collaborators of the likes of Tom Waits and Terry Gilliam into his web.
Tickets for Animation NOW! will be on sale from 28 June, along with the full NZIFF programme.