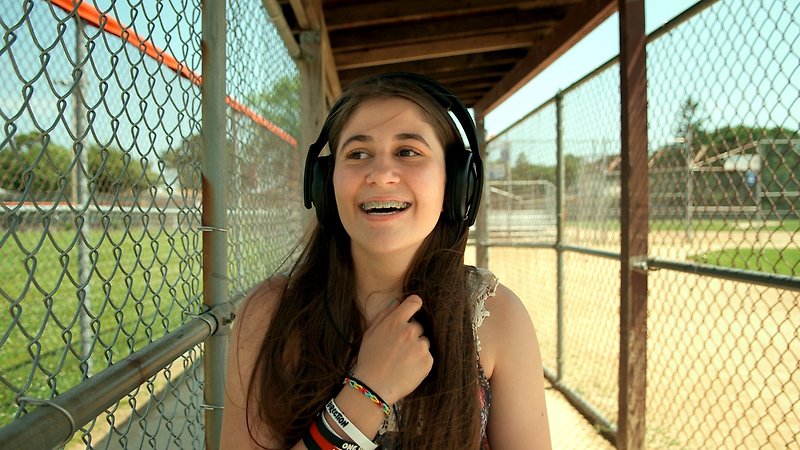 I Used to Be Normal: A Boyband Fangirl Story
2018
"What was life like before One Direction?" Jessica Leski's opening question to 1D superfan Elif jump-starts a vigorous investigation of the sacrifices and sweet experiences of boyband fandom. Losing friends, frustrating your parents and hiding a closeted obsession from co-workers is par for the course, but not all is lost for the fangirls documented in I Used to Be Normal.
Leski profiles the lives and loves of Elif, Sadia, Dara and Susan, four women aged 16–64 who are self-confessed boyband fangirls. From Beatlemania, through Take That and The Backstreet Boys to 1D, the documentary celebrates and explores women's stories of coming of age (and coming out) through their beloved music idols, and how a deep love for these groups has helped them through pivotal life experiences.
More than just a love letter to the hordes of screaming fans, the film looks at the first and second-generation immigrant experience in America through Elif and Sadia and reveals the cultural divides that can flourish between child and parent as music and ambitions clash. Elif's parents are not supportive of her academic pursuits, and Sadia must balance cultural expectations in her traditional family.
Like a glitter cannon of boyband adoration, the film is bursting with colour, music and its manifesto for music lovers of any age or gender: let your freak flag fly proud. Release the screams and the sing-alongs and feel the music you love unashamedly. As Dara puts it in the closing moments, "What's life without a big major chorus?" — Kailey Carruthers
"Three generations of women from diverse backgrounds find freedom, identity and creative release from fandom and remove its stigma. For each woman, her coming of age involved a deep bond to a boyband that shaped her relationships with others, her sexuality and her faith… These boyband fangirls don't just want to be with the boys, they want to be the boys – and have their opportunities and confidence. A refreshing look at women as the subjects of fandom rather than the objects, I Used to Be Normal conveys all the joy, excitement and shame that goes along with being a fan of a certain gender and a certain genre." — Angie Driscoll, Hot Docs