Play it Forward
Wednesday 13 June 2018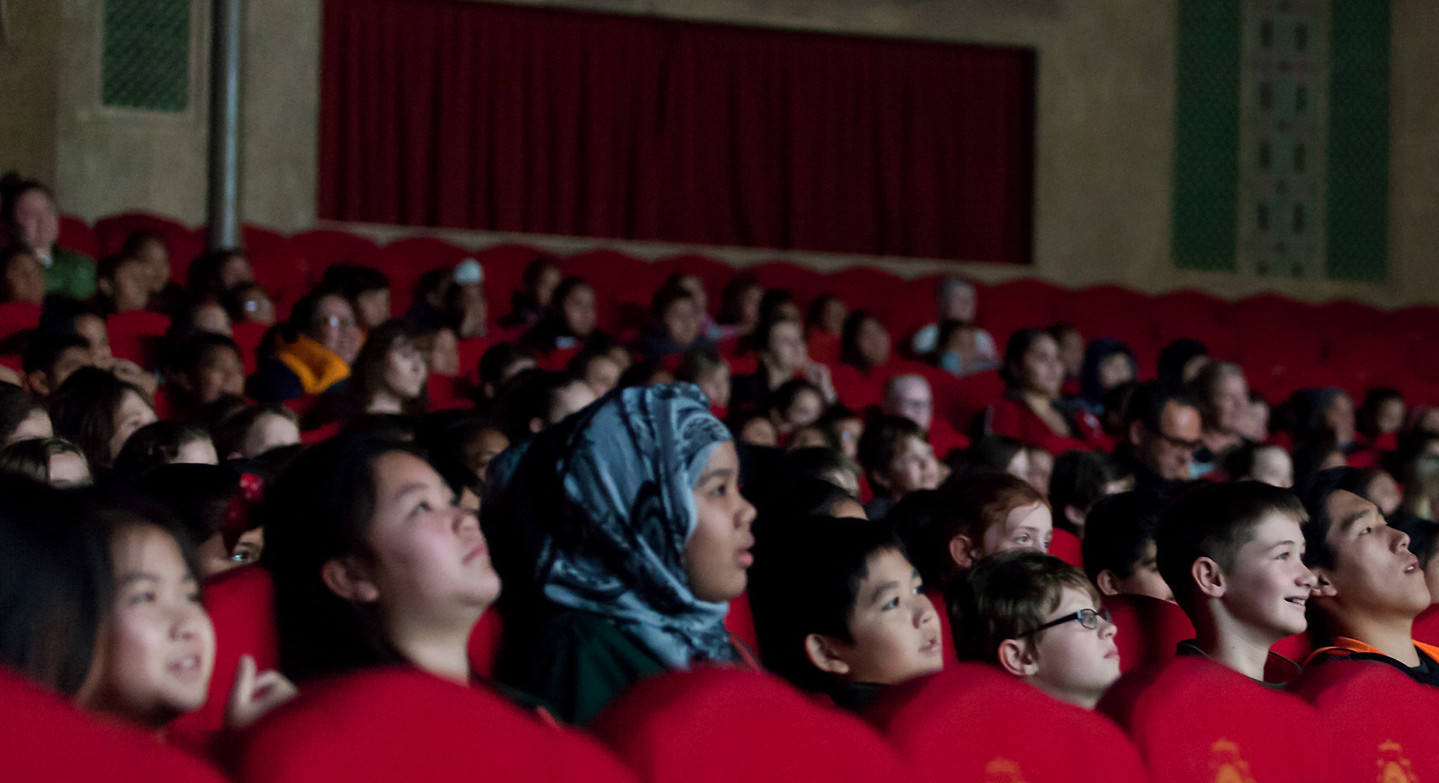 Help us make film more accessible for children who may have never experienced the magic of the collective cinema experience, at the glorious Civic in Auckland.
The NZ Film Festival Trust is a charitable trust which aims to support, encourage and enhance knowledge and understanding of cinema. We present a rich and diverse selection of films that expand the cinematic options of NZ audiences. With your donation we can extend the already popular schools screenings at NZIFF to a child from a low-decile/high-priority school.
'Play-It-Forward' by adding a $5 ticket donation for one school-aged child to attend an NZIFF Square Eyes Film Foundation Schools Screening.
'Play-It-Forward' + Transport: Make NZIFF even more accessible by adding a $20 donation for one school-aged child to attend an NZIFF Square Eyes Film Foundation Schools Screening. This donation helps us pay the ticket price, as well as charter bus fare into central Auckland.
When you complete your Ticketmaster NZIFF ticketing transaction you'll be prompted to add your donation to your shopping cart.
With every donation of $5 or more you have the option to receive a tax deductable receipt from NZFFT.
Since 2014 the New Zealand Film Festival Trust has offered the NZIFF Schools Screenings initiative as part of the New Zealand International Film Festival (NZIFF), bringing school groups to iconic venues such as the Civic in Auckland, and the Embassy in Wellington, for custom-curated film programmes, with curriculum guides to support educators in the classroom. This education outreach actively and strategically connects young people aged 5 – 18 with NZIFF through a range of opportunities that encourage film engagement.
Through For All Ages and NZIFF Schools Screenings programmes we offer young New Zealand audiences the rare opportunity to access, watch and respond to a compelling selection of features and shorts on diverse subjects in a variety of genres and styles.
It is hard to underestimate the value of this experience for forming an appreciation for the arts, stimulating critical thought, and promoting media literacy through exposure to the positive experience of diverse non-mainstream international film and education through discussion. After significantly exceeding our original target of 500 children in 2014, and steadily increasing the number of young attendees in the following years, we would like to further expand the programme by making it even more accessible. We are building communities and individual relationships year- by-year, and, as high demand for these screenings indicate, now have educators advocating for our programming both within their schools and wider communities.
This year, celebrating the 50th Anniversary of NZIFF in Auckland, we, with your help, would especially like to engage schools with extremely limited resources by offering tickets to low socio-economic communities for free, and assisting with bus transportation. Children who would not normally have access to NZIFF will be introduced to ideas, cultures and peoples, which promote an understanding of the complexity of social, cultural, and environmental realities faced by young people the world over.
By presenting a positive experience of non-mainstream film at an early age, NZIFF screenings expand the intellectual and imaginative lives of school-age participants – cultivating active and discerning viewing, and encouraging self-discovery.