Meet Malcolm Turner: Programmer for NZIFF's Animation NOW! Festival
Monday 16 July 2018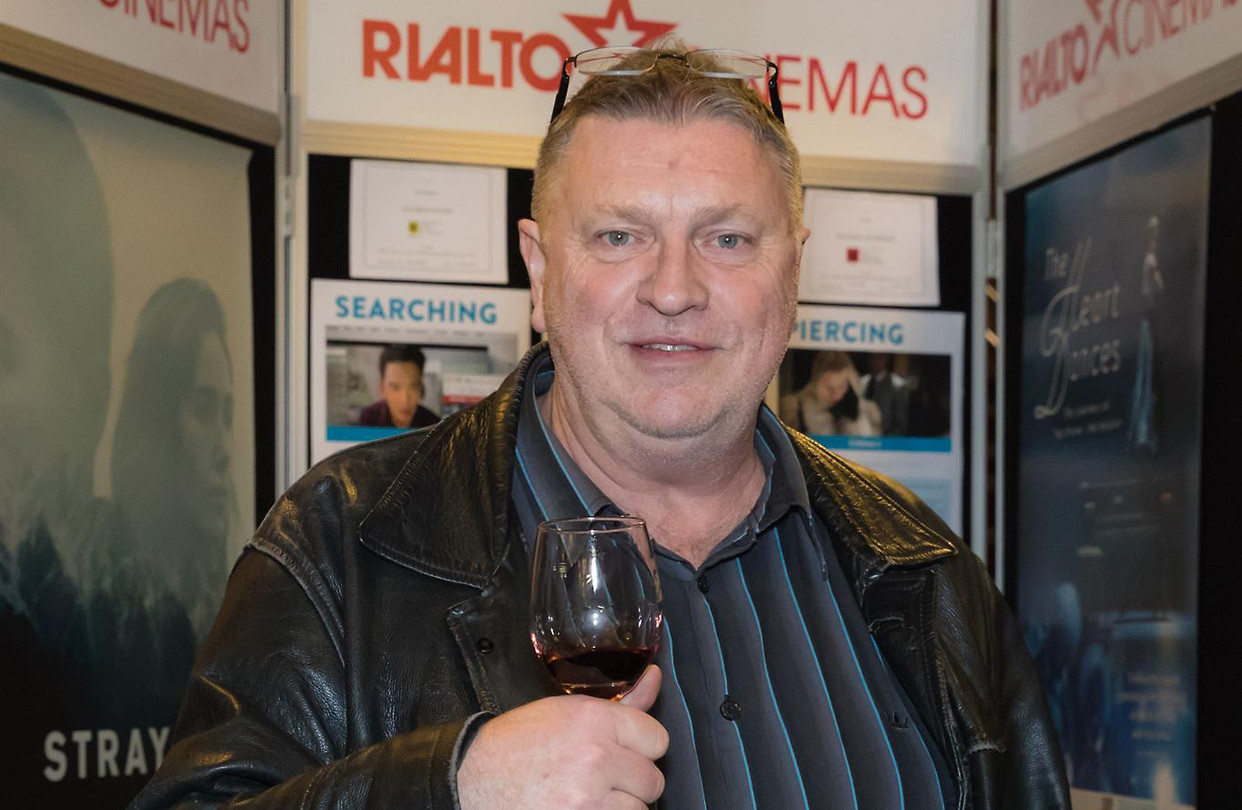 Animation NOW! returns to Auckland for three days from August 10-12, showcasing some of the year's best and brightest animated shorts from around the globe.
Programmer Malcolm Turner, who is also at the helm of the Melbourne International Animation Festival, shares a bit about New Zealand's newest (and only) animation festival and dishes up some 'must see' suggestions to rookies of the genre.
Tell us a bit about this year's Animation NOW! festival.
In a nutshell, there will be six programmes of shorts that give a comprehensive window into the best new independent animation and all its diversity. These are: International Showcase, Dark Hearts, Morph 'n' Move, Handmade, Fresh Eyes on Estonia and Crazy Towne.
However, true animation fanatics should lock onto the 'totality' of the festival – think of it as one giant programme with some thoughtfully provided meal and sleep breaks.
What are some of the highlights?
I'm pretty thrilled to have Bill Plympton's latest film Cop Dog feature in the Crazy Towne programme and the Oscar-nominated Negative Space, by Max Porter and Ru Kuwahata, as the opening film in the Handmade programme.
Which of your six programmes of animated shorts is best suited to animation rookies?
That has to be the International Showcase – it gathers up the very best of the films that we wanted to screen but couldn't peg into any particular theme. It will open the eyes of rookies to the true diversity of styles, genres and techniques that drive indie animation.
Are there any New Zealand shorts in the mix?
I'm thrilled to have a couple of world class New Zealand films in the line-up, including Tom by David Midgley (featuring in the Dark Hearts programme) and Trap by Paul James (featuring in International Showcase). These films speak volumes about the capacity for our local talent to create films that are incredibly strong both creatively and technically.
What does it mean to you to have a stand-alone festival celebrating animated film in New Zealand?
It's a big step forward for the artform. For a long time, New Zealand was probably one of the only developed countries in the world that didn't have a stand-alone animation festival, so it's great to finally have one. It has become particularly important given the incredible rise in the amount of great animation being created all over the world.
What's special about animated film from this tiny European nation?
I have long had a passion for Estonian animation; there is so much boundary-pushing work coming out of that country. I also happen to love the country and spend some time there most years – its assimilation of a cultural perspective into almost every aspect of its social structure leaves every other country I have experienced in its wake.
You collaborated with Annie Murray on the Fresh Eyes On Estonia shorts programme. Tell us a bit about Annie and how she got involved?
Annie had been curating animation nights in a [Melbourne] gallery and I was really impressed with her approach. When I heard she was taking a trip to Estonia we devised a plan to have her drill into the Estonian animation scene, bring back the best new films she found and – most importantly – develop her own impressions of the place, the work and the people making it.
Annie connected personally with the contemporary generation of Estonian animators in a way that would have seen me being hospitalised. This really helped build the programme, in as much as she gathered up a wealth of backstory behind many of the films selected.
If you need more convincing, check out these six reasons to step into the world of animated film.
Animation NOW! screens at Academy Cinema in Auckland from 10-12 August.