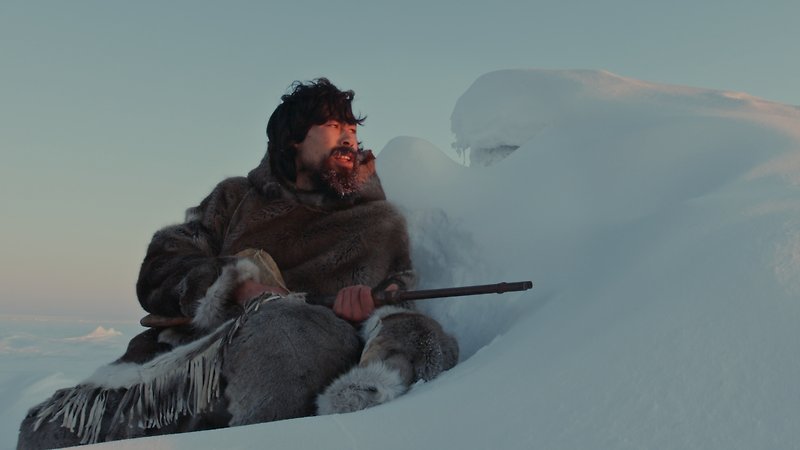 Maliglutit (Searchers)
2016
No one who saw Zacharias Kunuk's spectacular Atanarjuat: The Fast Runner (2001) is likely to have forgotten it. Working from his home base of Igloolik, a small island (pop. 2000) in the Northwest Passage, and casting his film with local actors, Kunuk immerses us again in the Inuit world.
His new film is inspired, he says, by John Ford's classic western The Searchers, though the similarities begin and end with the kidnap plot. The hero's wife and daughter are carried off on dogsleds by four neighbouring kinsmen. While the women resist and seek to escape, the hero and his son give chase. The setting is 1913 when telescopes and firearms have entered the fray, but it might otherwise be 913. The terrifying harshness of the vast snowy landscapes and the cumbersome layers of fur swaddling the skirmishing tribesmen combine the epic with the absurd in images both elemental and timeless.
Although virtually all the crew were also local Inuit, producer and cinematographer Jonathan Frantz was a key contributor: some crucial igloo interiors notwithstanding, where Kunuk may most resemble John Ford is in filling the screen with iconic wilderness.
"Below the simple veneer, a tale of family, love and a culture rooted in a land of harsh beauty roils with uncompromising resonance. Kunuk captures the rich tradition of the Inuit people and his visual storytelling acumen reaches a dazzling pinnacle. He paints a portrait of good guys and bad guys, but does so with the kind of deep strokes which reveal humanity on both ends of the spectrum." — Greg Klymkiw, The Film Corner