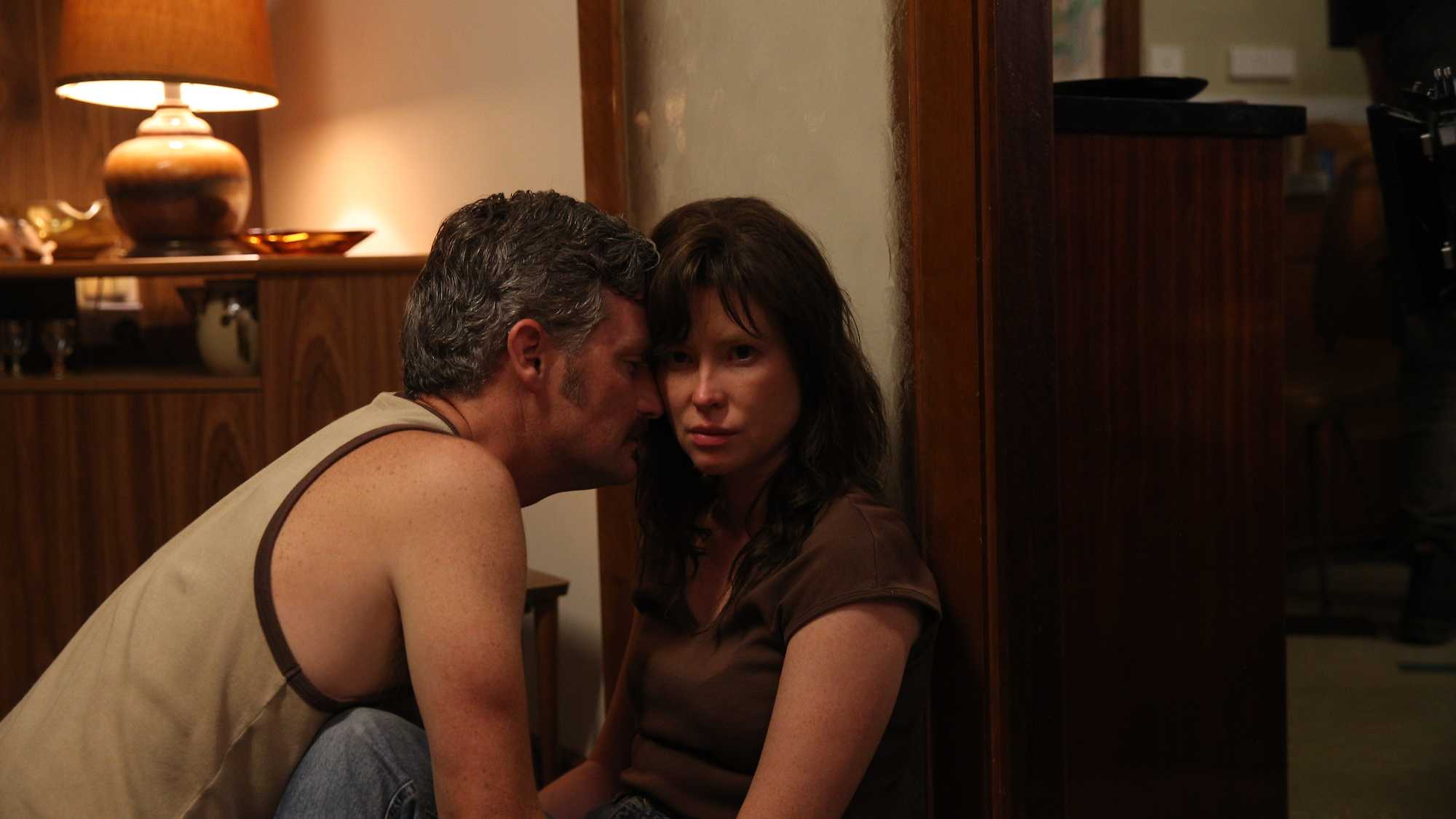 True crime is the new black. Well, let's be honest, it's never been out of fashion and our collective grim fascination with it has only increased in recent years. Audiences have been gorging on a constant homicidal diet of podcasts, TV shows and even Oscar-nominated movies – but every so often a film comes along like a breath of fetid air and raises the bar of the entire genre.
Ben Young's masterful debut will have a few delicate souls clamouring for it to be his last, while the rest of us will be championing the arrival of a major new Antipodean talent. Stephen Curry and Emma Booth play John and Evelyn, a loved-up pair of truly nauseating serial killers based in Perth, circa the late 80s. The targets of their deviant desires: local women and schoolgirls. Inspired by the murder sprees of real-life serial killer couples, much of the depraved action takes place in the confines of suburbia. After they lure plucky Vicki into their home, it's not long before her drink is spiked and she is chained to a bed. With no way to escape, she realises her only chance of survival is to start pushing the buttons of the highly wound sicko couple.
With a background in music videos, Young's directorial grip on the material never wavers. The whole riveting affair is ratcheted through the roof with performances from the three leads that are simply enthralling, transformative and pitch perfect.
This potent and devastating watch may do for Perth's suburbs what Wolf Creek did for the outback. — AT