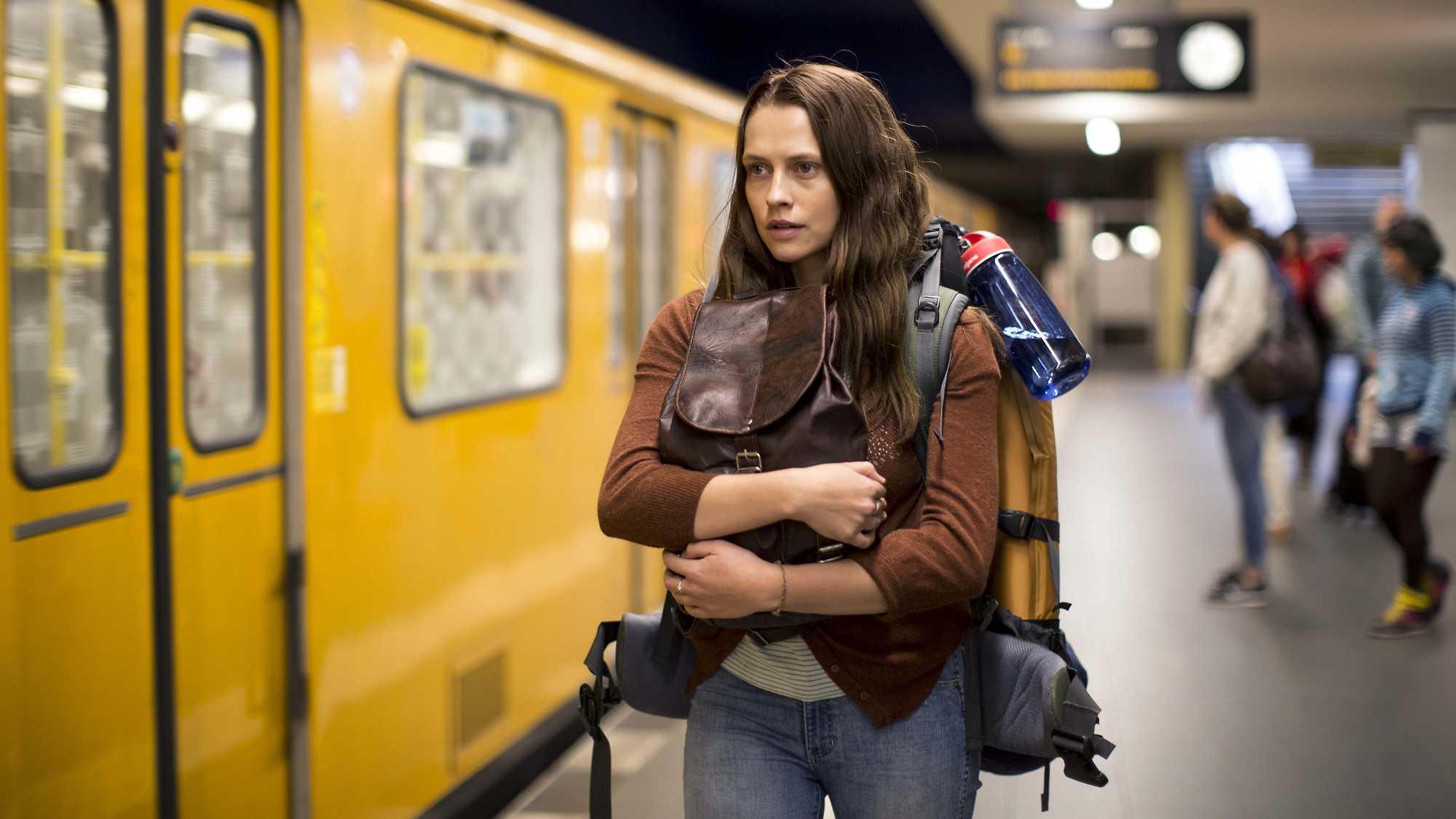 Australian actress Teresa Palmer, on the cusp of bigtime breakout and here channelling Kristen Stewart, plays introverted Clare, a tourist seeking the experience of a lifetime having arrived in Berlin with just her backpack and camera. When she meets Andi (Max Riemelt), she's prepared to shake off her loneliness and talk to a friendly stranger.
He guides her around the city, indulging her fascination for photographing GDR architecture, before dropping her back to her accommodation for the night. The mutual attraction is palpable but Andi holds back. Clare takes the bait the next day, seeking him out at the local bookstore where their paths may have earlier crossed.
The sexual tension culminates back at Andi's apartment, hidden within an abandoned apartment complex. The passion is tinged with the sinister as he whispers "no one will hear you" while things are really heating up. In the harsh light of the morning, it appears that Andi's mistakenly locked her in, while he heads out to teach.
What follows is a taut thriller, adapted from Melanie Joosten's 2011 novel, traversing themes of confinement, control and submission. Director Cate Shortland (Lore) places the story within Berlin although the city itself disappears from view, replaced within ever-increasingly claustrophobic interiors. We're right there with Clare as she discovers the smallest of clues that magnify the seriousness of her situation. With her SIM card now missing, doors bolted and the windows sealed, how will she escape the binds of her captivity? — RM
"As in her previous films, Shortland conveys the sense of touch with quivering exactitude, as Germain McMicking's camera lingers deliciously over entwined expanses of skin. The film's steamiest, most ravishingly lit love scene comes, however, with a brutal hangover." — Guy Lodge, Variety