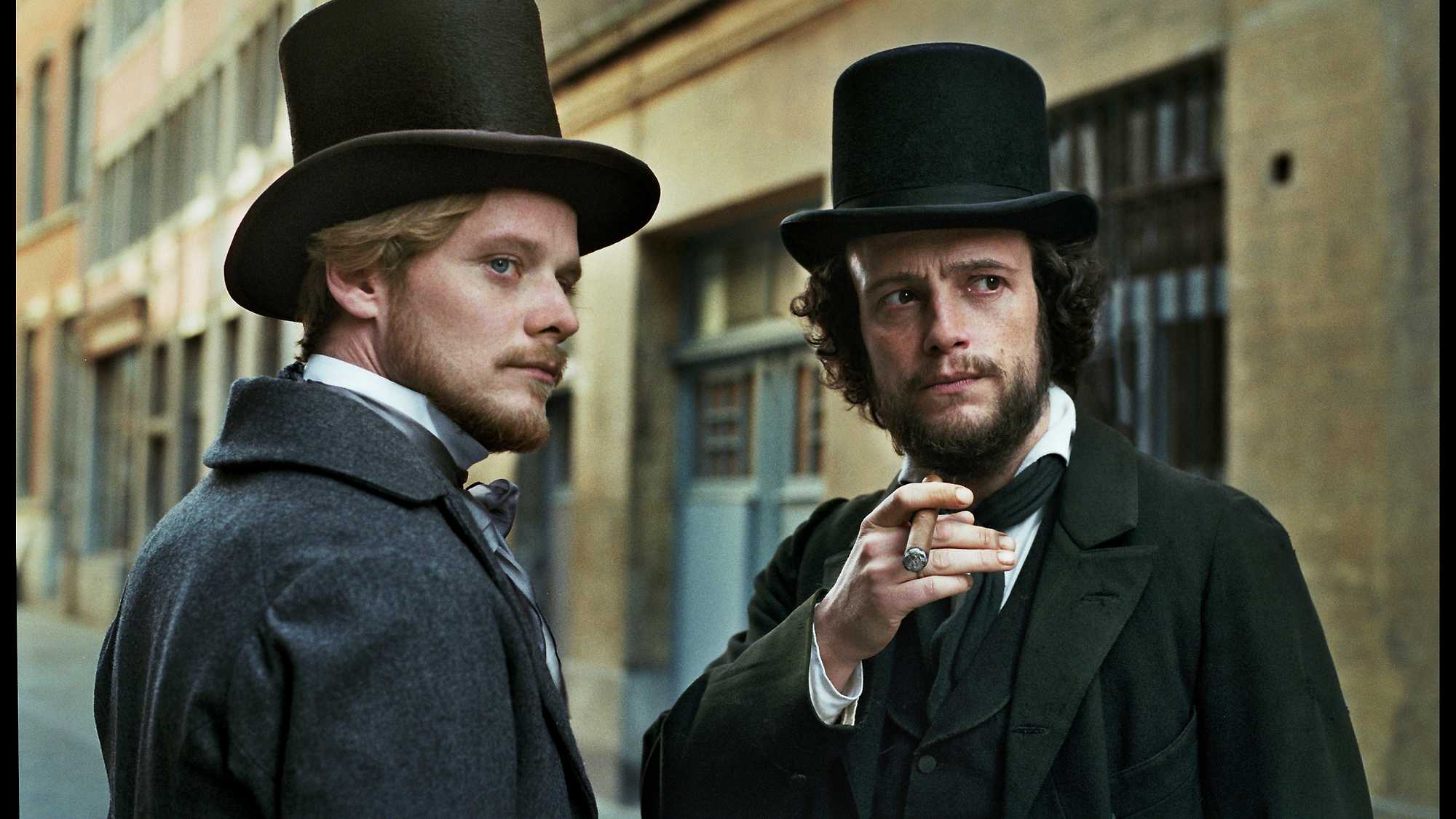 The Young Karl Marx
2017
Le jeune Karl Marx
Raoul Peck, director of the masterful James Baldwin documentary I Am Not Your Negro, has described Baldwin and the revolutionary socialist Karl Marx as "the two feet I stand on... They frame who I am, my way of thinking and the way I analyse society."
Peck's equally striking film about Marx is a handsomely mounted historical drama – and political argument – based largely on the letters exchanged between 1843 and 1850 by Marx (August Diehl) and Friedrich Engels (Stefan Konarske).
The film charts their personal lives and the course of their friendship and ideological brotherhood from a first wary meeting until the eve of the drafting of the Communist Manifesto. Reconstructing the conditions of the industrial age that made Europe ripe for their radical programme, it tacitly evokes contemporary parallels. The densely packed screenplay, co-written with Pascal Bonitzer, reanimates their arguments with fervour, clarity and the colour of their personal histories.
"Marx is played by August Diehl: ragged, fierce with indignation and poverty, addicted to cheap cigars, spoiling for an argument and a fight. Engels, played by Stefan Konarske, is the rich kid whose father is a mill owner, with a dandy-ish manner of dress and a romantic mien...
This is a film which sticks to a credo that people arguing about theories and concepts – while also periodically angrily rejecting the notion of mere abstraction – is highly interesting. And Peck and Bonitzer pull off the considerable trick of making it interesting." — Peter Bradshaw, The Guardian