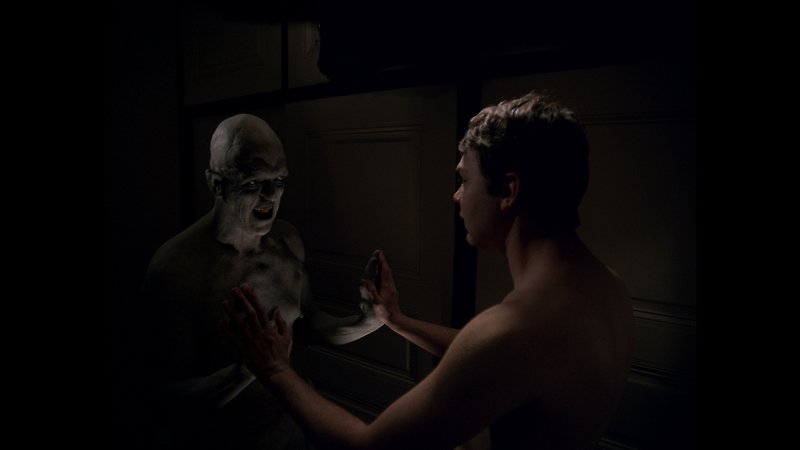 The only thing loopier than this film is the true story behind its making. The meth-addicted heir to the five-billion-dollar J. Paul Getty oil fortune, Andrew Getty had few wishes in life: to drive fast cars, be surrounded by beautiful women and become a famous horror director. Well, he nailed the first two, and now we're trying to make the third happen posthumously.
In 2002 work began on a film inspired by debilitating nightmares Getty experienced as a child. The puzzling personal production has finally been released 15 years after it all began, and two years after Getty's untimely accidental death in the very house it was shot in.
Centring on Dennis, an academically challenged man compelled to kill all those around him by his own demonic reflection, this drug-fuelled tale, under the obsessive and painstaking direction of its semi-reclusive auteur, is like some familial guilt-soaked scream from an alternate earth of sheer unpleasantries.
Audiences jaded with this type of generic horror premise will certainly be unprepared for such a disorienting narrative. Compounded by surreal fever dreams and grotesque practical makeup, it's as if Wes Craven became trapped by Tommy Wiseau in a Lynchian landscape. — AT