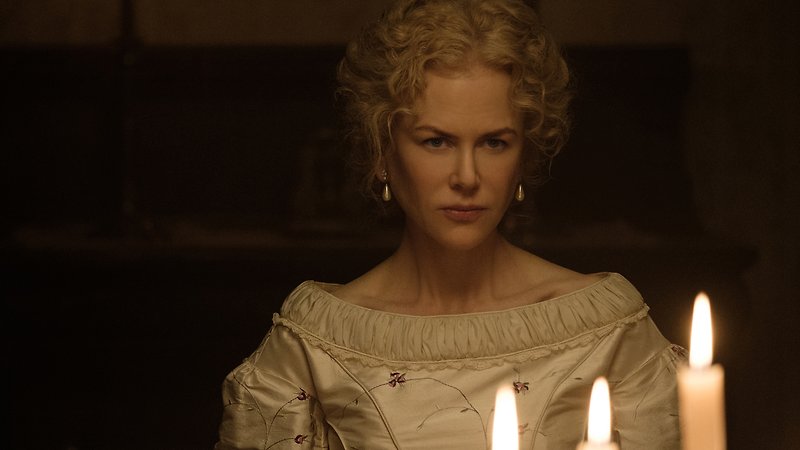 Sofia Coppola was crowned Best Director at Cannes this year for arguably her best film to date: a crisp, unsettling, absolutely essential remake of Don Siegel's 1971 oddity starring Clint Eastwood. Everything about this new interpretation beguiles, from its exciting cast of fresh and familiar faces, to its unexpected jabs of humour, to its almost shocking sense of brevity – though above all else, it is Coppola's gaze that enthrals, placing female desire and self-preservation at the film's tipping point. — Tim Wong
"In Sofia Coppola's elegantly spare, psychosexual Civil War drama The Beguiled, a wounded Union soldier, Colonel John McBurney (Colin Farrell), is discovered in the surrounding woods of a Virginia all-girls seminary school, circa 1864. Reluctantly taking him into their sprawling Southern Gothic estate... the girls and women of the property, overseen by headmaster Martha Farnsworth (Nicole Kidman) slowly begin to vie for the attention of this enemy from the other side, conveniently laid up with a bum leg just down the hall from their bedrooms...
The Eastwood version was a kinky joke of a psychodrama: a retrograde curiosity about a gaggle of repressed, sheltered Confederate belles being seduced by the manliest Yankee of them all... Coppola deepens the material's implicit wellsprings of loneliness and longing, mitigating the sexism by diverting the point of view away from McBurney to the women he's attempting to manipulate...
It's a magnificently shot movie, and often a very funny one, as tense dinners with the stranger from the North transform into duels of innuendo."— A.A. Dowd, AV Club