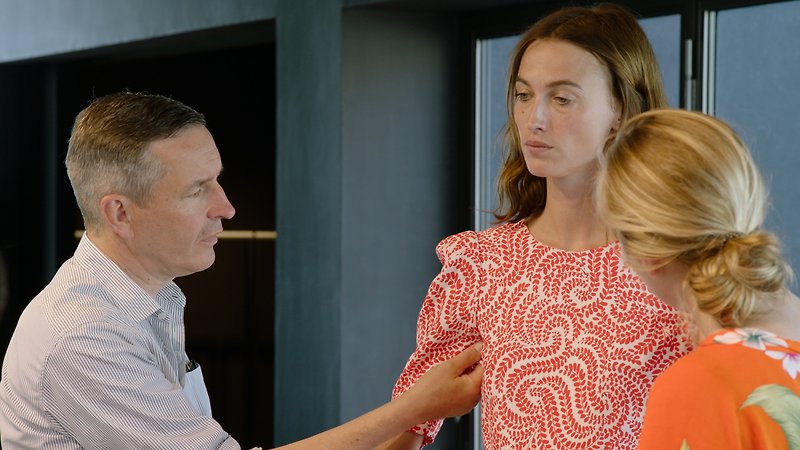 Although he doesn't have the name recognition or profile of some of his contemporaries, acclaimed Belgian designer Dries Van Noten is the latest to get the fashion documentary treatment in this intimate and understated portrait. All the requisite fashion film fixtures are on show: gorgeous clothes, stunning models and plenty of sartorial drama.
For 30 years, Van Noten has carved a successful career as an independent designer in a fickle and demanding industry. His fashion shows are must-see events and he can count Iris Apfel and Kanye West among his fans. Dries provides a peek at Van Noten's creative process as he and his team prepare four new collections. His clothes revel in clashing prints, blending low and high culture and exhibiting an unrivalled eye for detail. Like many designers, Van Noten is sensitive to the fast fashion climate. "'Fashion' is such an empty word," he says, bemoaning its contemporary connotations. "I think we have to invent a new word." In a world where we're constantly told what's hot or not, designers like Van Noten provide a counterpoint to an industry driven by trends.
Although the new collections provide the film's narrative momentum, Dries is also a chance for Van Noten to revisit the past through archival footage of previous shows. These are some of the film's most insightful scenes, allowing Van Noten to chart the evolution of his abilities and confidence as a designer and acknowledge his successes and missteps. Cinema and fashion are natural bedfellows – the former allows us to see how clothes move and respond to light. Van Noten may not be the driving force behind the making of this film, but he is certainly its anchor.
Like its subject, Dries is a quietly modest film that allows the opulent fashion to soar. This is cinematic window shopping that won't break the bank. — Chris Tse