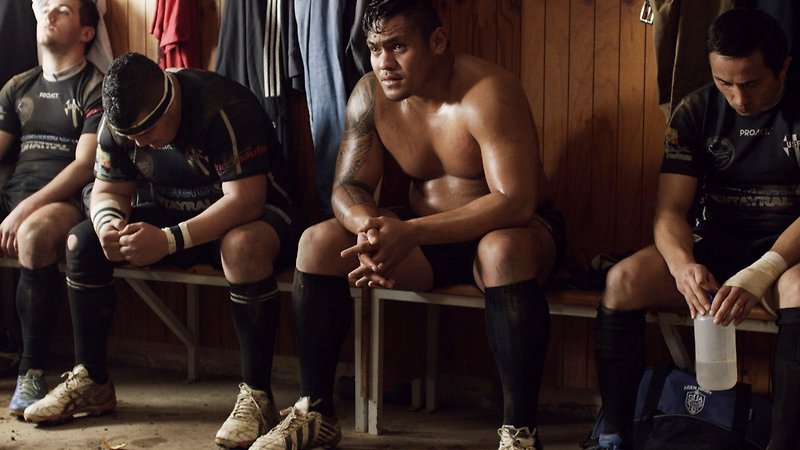 Mercenary
2016
Mercenaire
A young rugby player from New Caledonia defies his father and leaves to play in France in this energetic and wryly amusing feature debut from French director Sacha Wolff. When the first choice of burly talent scout Abraham proves unavailable, he offers Soane, a 19-year-old front-rower of Wallisian descent, the chance to take up a professional contract in France, but in doing so stirs the wrath of Soane's resentful father.
When he arrives in France, Soane's prospective employers take one look at him before deeming him too small. Instead of flying straight back home, he looks up a rugby-playing cousin, who hooks him up with a rookie contract with a small-time team in south-western France. Despite speaking the language, Soane is a total fish out of water: his teammates assume he's Māori and pester him to perform a haka, while his coaches expect him to juice up and treat him like a hired thug. Just when things start looking up, his past catches up with him…
Wolff's film shines in its portrayal of a young man striving to find a place for himself in a world that just wants to use him up and spit him out. Non-professional actor Toki Pilioko provides a riveting and charismatically stoic presence as the young Soane. — MM
Director Sacha Wolff spoke to Radio New Zealand's Dateline International about his Pasifika film.