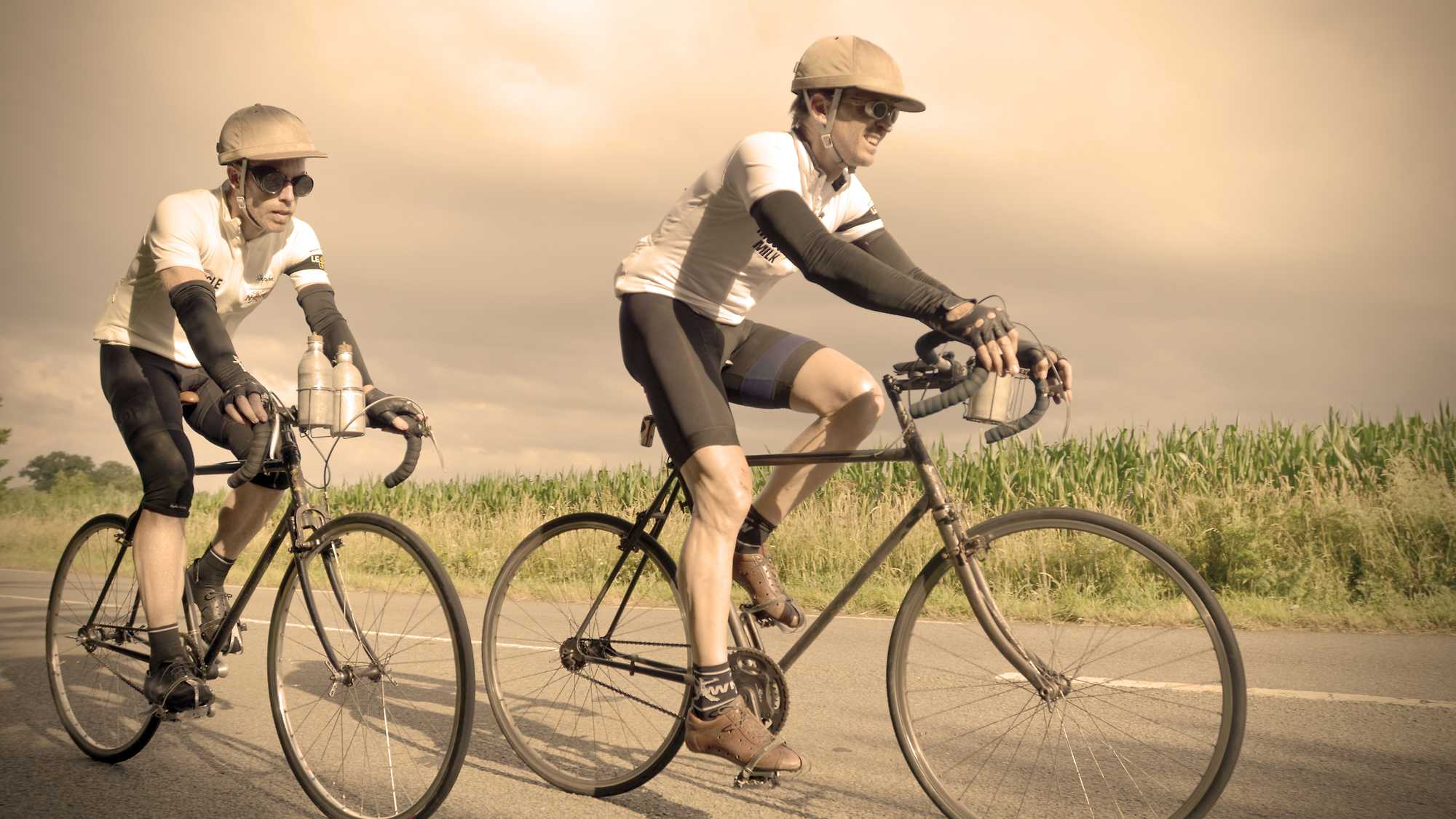 Phil Keoghan will be in attendance for a Q+A at the 1 August session. Louise Keoghan and Ben Cornell will be in attendance for a Q+A at the 2 August session

Phil Keoghan, television personality, adventurer and bike enthusiast, pays tribute to a little-known Kiwi sports hero by duplicating one of his most remarkable feats in this documentary.
In 1928, New Zealander Harry Watson and three Australian cyclists teamed up to compete in the Tour de France. Racing as an untested team of four, the Australasians were conspicuously raw amongst the elite ten-man European teams, but they were tenacious and learned fast.
The race was designed to eliminate as many riders as possible – and so, one might think, were the bikes. Most of the roads were unpaved and the heavy steel bikes weighed twice as much as a modern racing bike. More riders failed to finish the 1928 Tour de France than any other Tour in history: 168 riders began the arduous 3,500-mile race; only 41 finished.
Following the 1928 route around the perimeter of France 85 years later isn't always exactly possible, thanks to vastly increased traffic and motorway systems, but Keoghan and mate Ben Cornell are determined – some might say recklessly so – to get as close to it as possible. Travelling the 3,500 miles (5,600 km), in 22 stages over 26 days on restored vintage bikes with no gearshifts, they keep pace with the daily progress (if not the number of blow-outs) related by Watson in his vivid journals.
Handsomely shot, and rich in fascinating detail and photographic evidence of Watson and his teammates' epic achievement, Keoghan's film feels their pain so that you don't have to. It's a stirring salute.