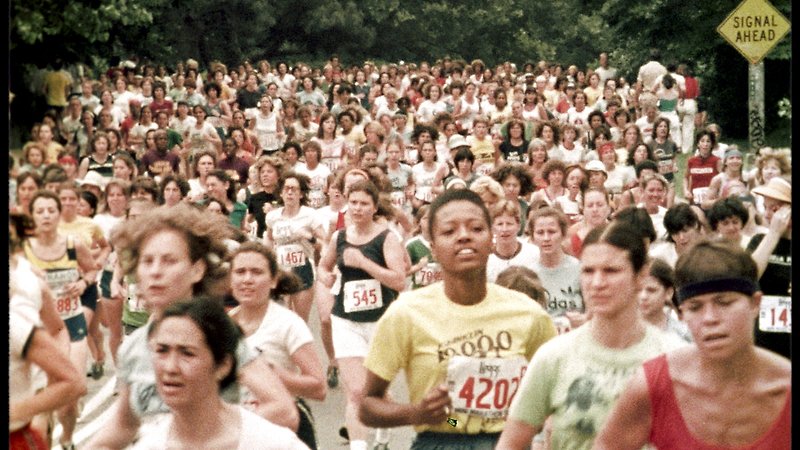 Kathrine Switzer and Roger Robinson will be in attendance at the 25 July session at Paramount

This illuminating, clip-laden account of the history of running over the last 50 years begins by detailing the long fight against antiquated athletic authorities to open up participation in competitive events, and to allow women to compete at all. After a single finish-line collapse at the 1928 Olympics, the sport had been deemed unsafe for women, who were banned until 1960 from events over 800 metres. In 1976, Kathrine Switzer was physically assaulted by officials as she challenged the gender barrier by competing gender-incognito in the Boston Marathon.
Inspirational figures, like Bobbi Gibb, Fred Lebow and the charismatic Steve Prefontaine, also defied the establishment's closely guarded rules to professionalise the sport. Swiss documentarian Pierre Morath provides a telling exemplar for the sport's popularisation in his fascinating account of the chequered fortunes of the New York City Marathon, suggesting that commercial pressure may be turning long-distance running into an exclusive pursuit once again.
Switzer and her husband, one-time NZ representative Roger Robinson, head up a lustrous line-up of commentators and interviewees.

Listen In: Kathrine Switzer and Roger Robinson spoke with Kathryn Ryan on RNZ Nine to Noon