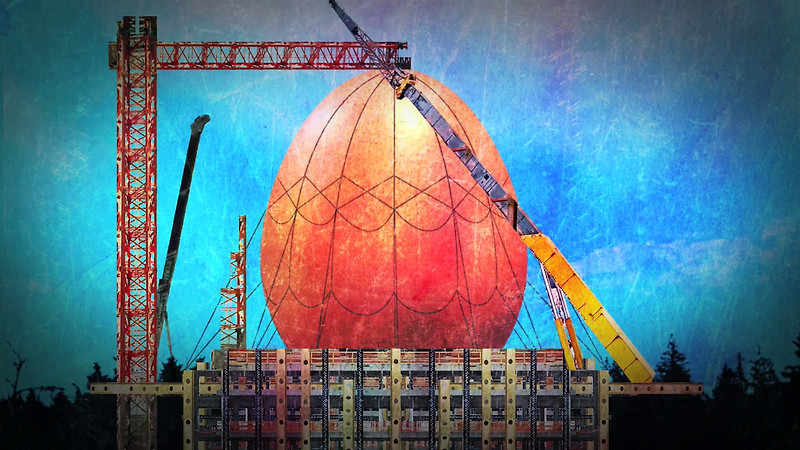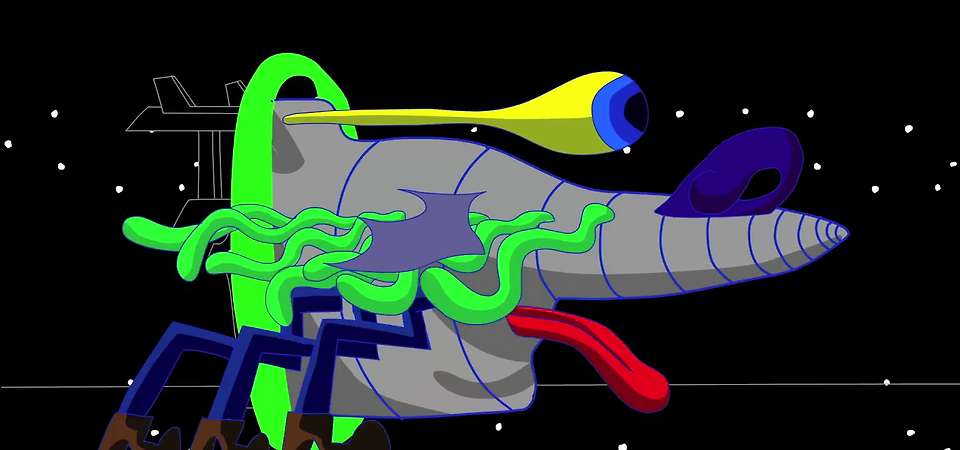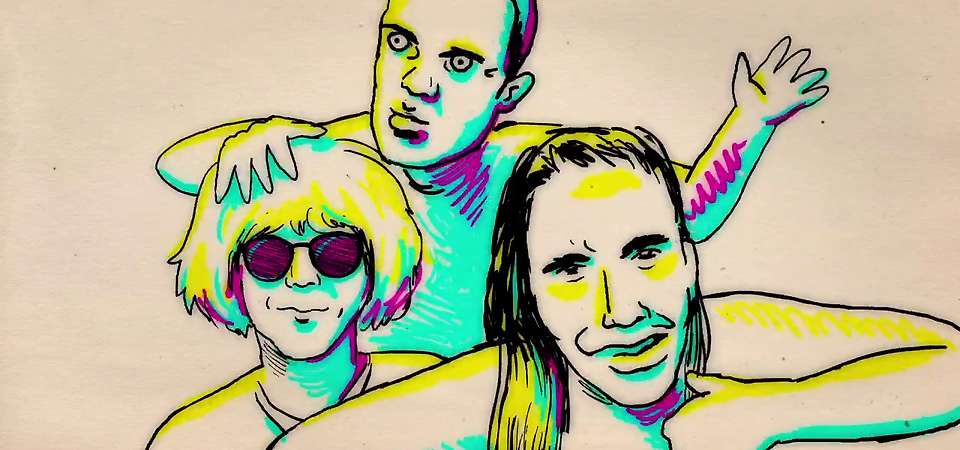 It took more than two years' research, interviews with almost 100 animators and a careful weighing of almost 1,000 films to pull together this rendering of the independent animation scene in the City of Angels. Weaving through the highways and byways of this gargantuan animation machine is a soul train of animators who – in roughly equal measure – live off, beside and despite the giants they share their canyon with. — MT
By the Name of Boston
2015
William Boston (who's never been to Boston) lives in the desert, caring only for the finer things and his friend Chester the scorpion. Grant Kolton finds the visual equivalent of his fast-talking, endlessly punning tale of a nobody.
Clown, gorilla, maniac, zombie duck: a gleeful blast of screaming satanic menace.
Freedom's benefits are not always black and white, even if they look that way. Sometimes a cage actually keeps the dangers out.
Business Hours: Life and Death of a Bureaucrat
2015
'The bureaucrat is eternal'. That should not immunise him from the messy grasp of the social apocalypse, though he does appear to be oblivious in this brash and gratifying satire.
Rock Stories as told by Matt Pinfield: Red Hot Chili Peppers
2013
Pumping MTV-commissioned rock lore.
The big city, with all its shadows and false sirens, offers a desolate inspiration for one poor sod's dreams.
Katie Gately – 'Pivot'
2014
Louis Morton's eerie, drifting visualisation of Katie Gately's entrancing 'Pivot' intertwines twigs and infinitely long, reaching arms.
A fast and loose animated journey of randomly accumulated imagery reconceived by a small army of animators at play.
Beneath the line all is grey, stifled and vulnerable, and there walks our dull man. Above lies a world of colour and a life of possibilities. Will he, can he tangle with that line?
With a nod to the noir classics, the private eye hits the streets looking for a killer who works in the light and hides in the shadows.
An atmospheric banshee-chic epic that pushes the limits of what can be achieved with plasticine and perseverance.
Another gloating memento mori from the Hyena guy.
A terrifying vision of viral attack brilliantly animated in the style of a child's pencil-drawn nightmares.
The Seafarer and the Moonlight
2015
What looks like a classic, paper cut-out tale of man vs behemoth, the power of the ocean and watery graves aplenty.
A dreamlike piece of animation-inflected multimedia art from one of the rising stars of the form.
The internalised journey from wondering if the coffee machine was left on to sharing a cell with the Manson girls can be a short one indeed.
A dazzling geometric blitz.