Celebrating NZIFF's 2015 Aotearoa Programme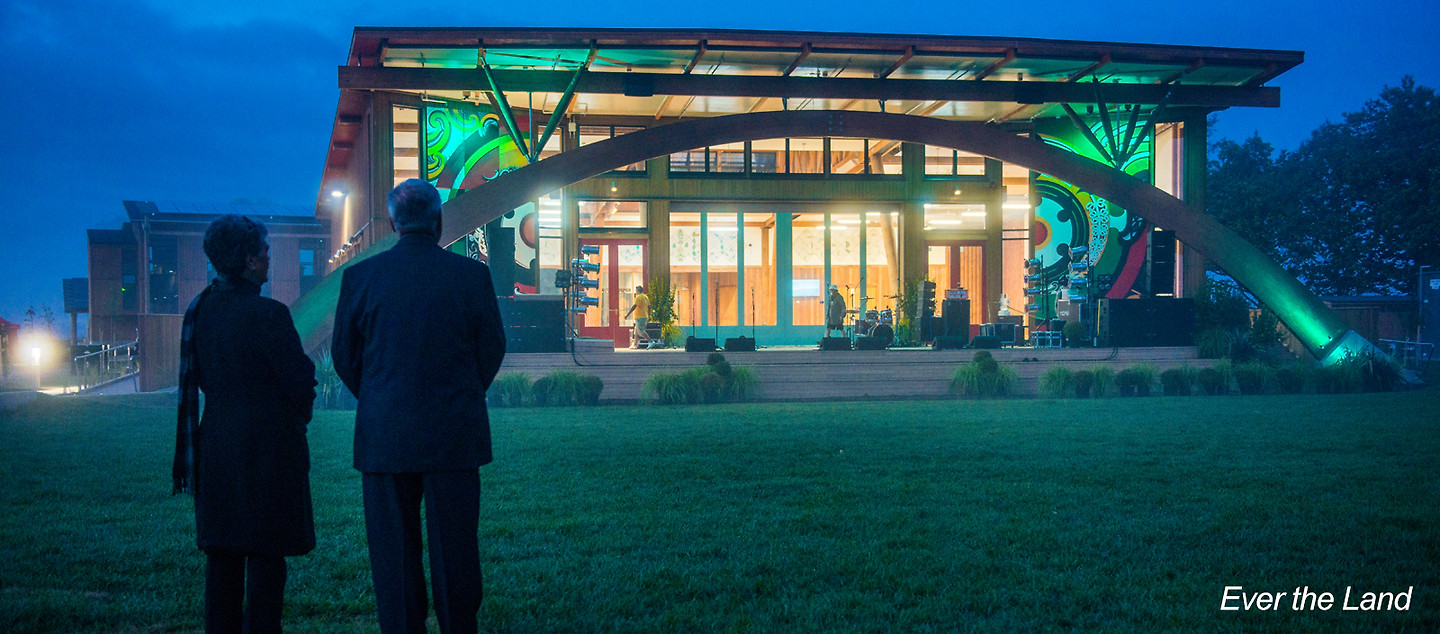 Rich in documentaries, this year's selection of New Zealand films feature nine World Premieres, a collection of artist-made shorts and an Incredibly Strange SXSW hit, which is sure to have audiences raising horns.
Today's reveal adds eleven New Zealand titles to our growing list of early announcements, along with a further collection of locally made shorts that will appear in the Aotearoa section of the programme. NZIFF has worked long and hard to provide this platform for striking work made within our own shores and we salute the filmmakers and their commitment to putting New Zealand and New Zealanders on screen.

The 2015 New Zealand titles are...
Directed by Costa Botes and Sven Pannell | 81 mins | World Premiere
Charting the ripple effects of real compassion, this inspiring true story follows a spirited young New Zealander's search for the Rwandan samaritan who assisted him through a dangerous predicament over ten years before.
Director/Screenplay: David Stubbs | 88 mins | World Premiere
This impressive doco disperses the fog of shame and sensationalism to shed light on the tragedy that made international headlines in 2007 when a young Wainuiomata woman died during a mākutu lifting.
Directed by Rebecca Tansley | 79 mins | World Premiere
A winning portrait of Italian-born Auckland concert pianist Flavio Villani as he returns like the prodigal son to Italy for his concert debut, scaling one of the summits of the Romantic repertoire.
Director/Screenplay: Jason Lei Howden | 90 mins
Two metalheads unleash a satanic riff that opens the gates of hell in this blood-splattered, heavy shredding comedy-horror. The winner of the Make My Horror Movie competition hits home shores after wowing audiences overseas.
Director/Photography: Sarah Grohnert | 90 mins | World Premiere
Observing the planning and construction of New Zealand's first 'living building', Te Wharehou o Tūhoe, Sarah Grohnert draws on images of incredible beauty to portray the profound connection between Ngāi Tūhoe and the land.
Director/Screenplay: Tim Wong | 80 mins | World Premiere
Tim Wong's elegantly assembled and illustrated film essay contemplates the prevailing image of our national cinema while privileging some of the images and image-makers displaced by the popular view of filmmaking in New Zealand.
Directors/Producers: Simon Ogston, Orlando Stewart | 80 mins | World Premiere
As deeply fascinated by the conceptual as the biographical, this comprehensive portrait of one of our great experimental artists is essential viewing for anyone with even a passing interest in New Zealand art and music.
Curated by Janine Randerson and Mark Williams | 95 mins approx.
New Zealand artists are often called upon to engage in 'place-making' projects. These 11 works find contemporary cracks and crevices in the heroic landscape tradition.
Directed by Kim Webby | 87 mins | World Premiere
Kim Webby's background in investigative journalism is put to riveting use in this documentary about Tame Iti and the Urewera Four, taking a criminal case of national interest to explore a greater social issue.
Director/Producer: Robin Greenberg | 96 mins | World Premiere
A historic wooden Chinese sailing junk that crossed the Pacific in 1955 makes an even more improbable return journey after the family of its original sailors campaign to save it from the scrapheap and bring it home.
Directed by Shirley Horrocks | 73 min | World Premiere
Shirley Horrocks' doco sheds new light on the life and art of Tom Kreisler, a 20th-century New Zealand painter with scant interest in landscape but a strong affinity with Mexican traditions and the wit and verve of Pop Art.

New Zealand films at NZIFF are proudly sponsored by Resene.