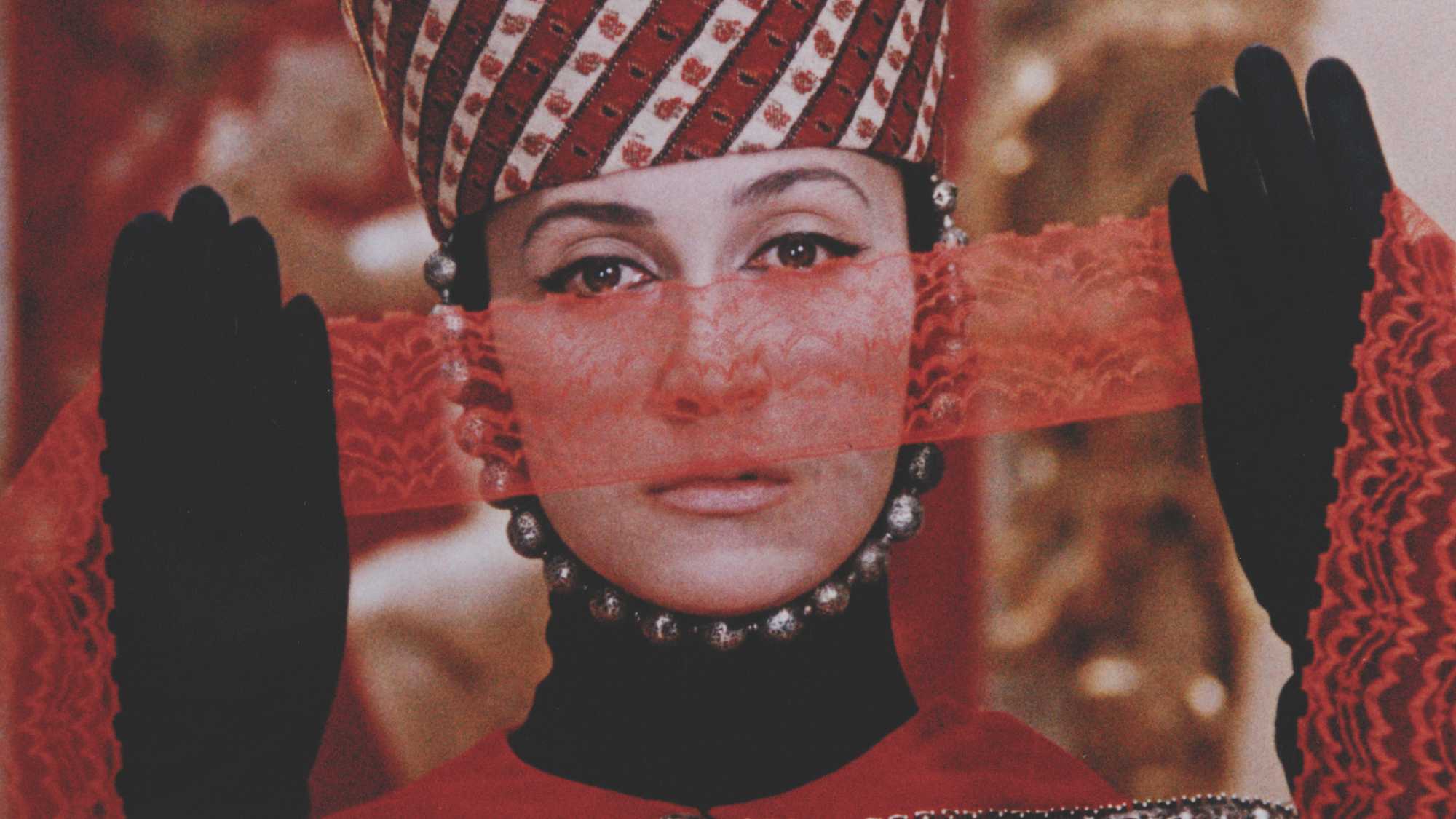 The Colour of Pomegranates
1969
Sayat Nova
Session dates and venues to be announced
"With Sergei Parajanov's death in 1990, cinema lost one of its last true poets. Despite persistent persecution and long-term imprisonment in the Soviet gulag, Parajanov made several films unparalleled for their hermetic beauty and formal innovation. Soon after completing The Colour of Pomegranates – a visually dazzling biography of the 18th-century Armenian poet and musician Sayat- Nova related through a succession of opulently exotic tableaux, hieratic as Byzantine icons one moment, fleshily sensual the next – Parajanov was imprisoned for 'trafficking in art objects and currency, spreading venereal disease, incitement to suicide, homosexuality and anti-Soviet agitation,' and spent much of the subsequent decade in and out of jail during which time his devotion to art and the making of beauty remained undiminished.
The Film Foundation's painstaking restoration of the original Armenian version [is] a cinematic Holy Grail [and] represents 'the closest thing we have to Parajanov's eccentric, at times bawdy, yet profound vision for the film', according to scholar James Steffen. Bursting with enough pomegranates to stain the heavens, The Colour of Pomegranates is a stunning conflation of the medieval and modernist, of pagan and Christian influences, inhabiting the unlikely frontier between Soviet silent cinema and the outré artistry of such figures as Jack Smith and James Lee Byars." — James Quandt, Toronto International Film Festival
Restored by Cineteca di Bologna/L'Immagine Ritrovata and The Film Foundation's World Cinema Project, in association with the National Cinema Centre of Armenia and Gosfilmofond of Russia. Restoration funding provided by the Material World Charitable Foundation and The Film Foundation.