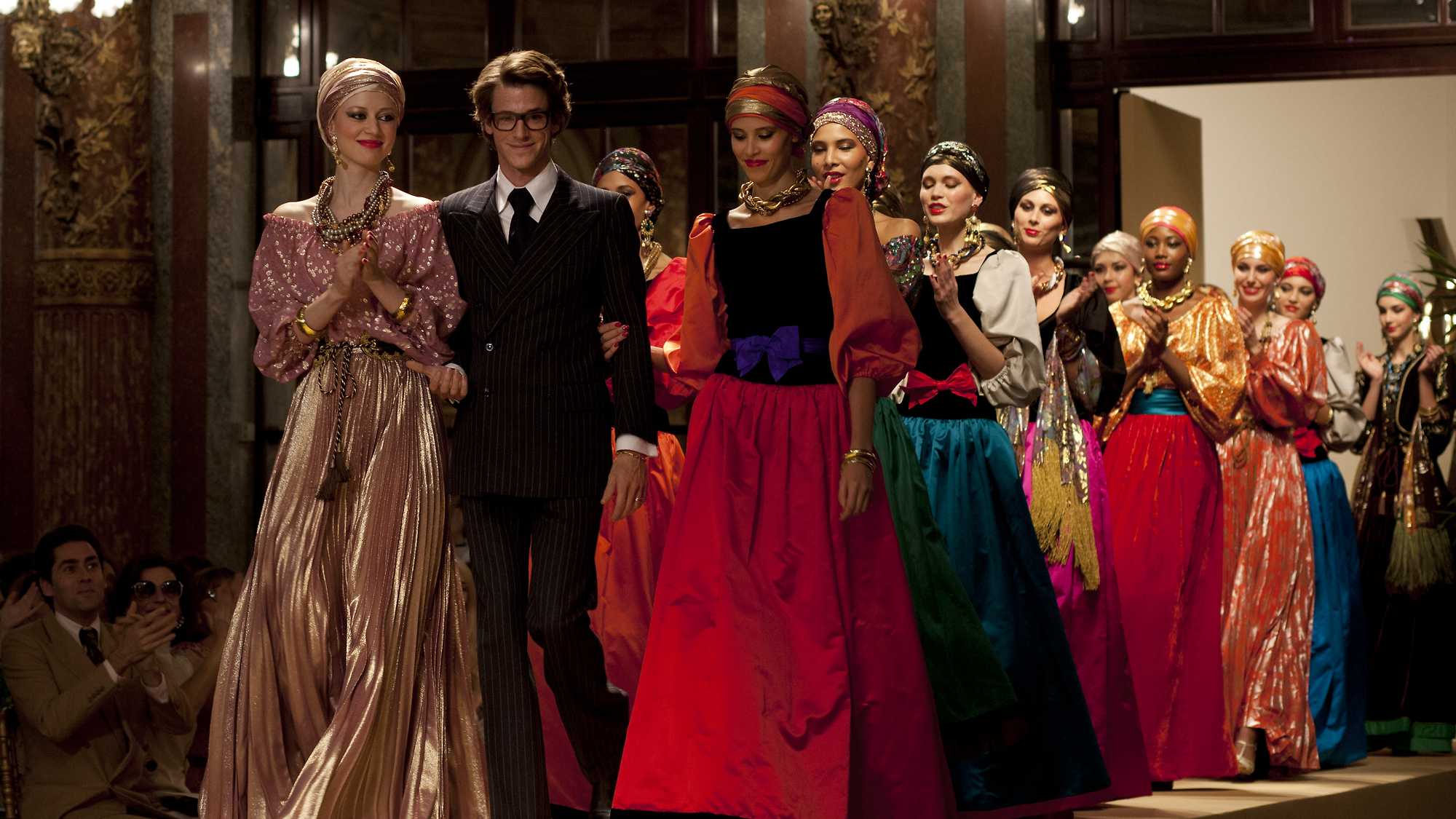 Session dates and venues to be announced
The second lavish film biography of Yves Saint Laurent in a single year, this 'unauthorised' version is the more sensuous affair, less concerned with ticking off the life story than with sampling the man's excesses, his influences, his demons and the sheer delight of his creative triumphs.
"Bertrand Bonello's Saint Laurent beckons with the promise of an inside look at the hectic and mysterious world of fashion… You are transported into the workshops where Yves Saint Laurent designed his couture collections of the late 1960s and early 70s, and into the business meetings where his brand-extension strategies were hatched. After-hours you follow the designer, in the company of friends, lovers and hangers-on, to Paris nightclubs and cruising areas, to Morocco and to bed. A few names are dropped – Andy Warhol, Loulou de la Falaise – but mostly you sweep through the parties and runway shows without stopping for introductions, as if you already knew everyone who mattered.
It's a giddy, intoxicating, decidedly decadent feeling, but Saint Laurent is more than merely seductive. In dispensing with the usual plodding routines of the biopic, Mr Bonello offers a perspective on his subject – played in his prime by the epicene, hollow-cheeked Gaspard Ulliel – that is at once intimate and detached. Beginning at a low moment in 1974, flashing back to the glory days of 1967 and later jumping ahead to Saint Laurent's final years (when he's played by Helmut Berger), the film is a compulsively detailed swirl of moods and impressions, intent on capturing the contradictions of the man and his times." — A.O. Scott, NY Times