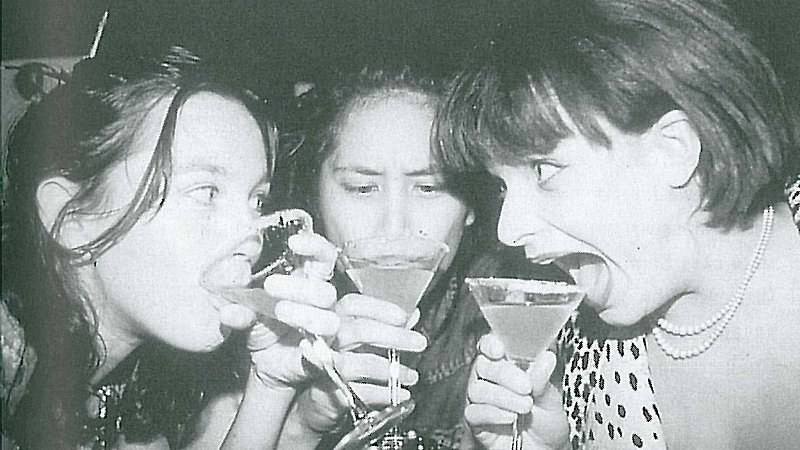 Flicks.co.nz Live Read: Topless Women Talk About Their Lives
Last year fresh life was breathed into Peter Jackson's Braindead, and now the Flicks Live Read returns with Harry Sinclair's beloved feature debut. Capturing late 90s Auckland culture – its people, landmarks, lifestyle, and soundtrack – like nothing else, Topless Women is a generational classic. For one night it returns to the Civic's Wintergarden, as well as the NZIFF where it premiered, this time in the flesh. Free to attend, and with a talented cast offering a one-off take on Sinclair's film, this is an unmissable event for NZ film fans.
"Harry Sinclair's film is both a timeless portrayal of 20-somethings on the cusp of becoming actual adults as well a specific time capsule of Gen-X Auckland," says Flicks Editor Steve Newall. "Its Flying Nun songs soundtracked my life at the time, and my nostalgia for the era is fueled by so much of its wardrobe, locations - and even the tiniest of decorations in many shots. I can't wait to see what happens when we hand it over to a brand new cast."
"Topless Women premiered at the festival in 1997 while the Civic was closed for refurbishment," Festival Director Bill Gosden recalls. "It was a great occasion at the St James, a triumph, but its return to the Civic, in seriously mutated form, is sure to be another night to remember."
This year's live read cast features Milo Cawthorne, Claire Chitham, Chelsie Preston Crayford, Barnaby Fredric, Guy Montgomery, and Josh Thomson. With no rehearsal and no safety net, no-one really knows how this is going to unfold - least of all us!

For the time being, though, mark this in your diary:
Topless Women Talk About Their Lives
The Flicks Live Read
Wednesday July 22nd
The Wintergarden at The Civic
7pm start
FREE ADMISSION