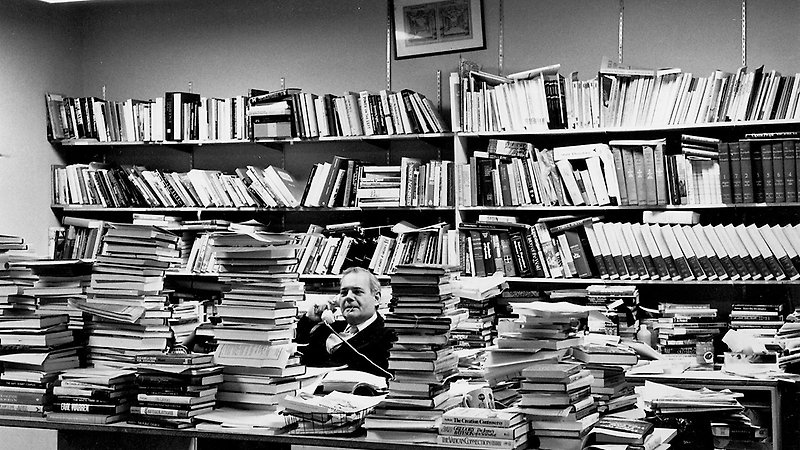 The 50 Year Argument
2014
Book reviews have always been just part of The New York Review of Books. 'From the first,' says founding editor Robert Silvers in The 50 Year Argument, the Review was 'a kind of movement'. Martin Scorsese and David Tedeschi's rich, engaging and affectionate film explores the range and impact of a paper that has provided a singular political, cultural and intellectual lens across five decades, publishing erudite and often iconoclastic first-hand reporting on civil rights and women's liberation; on everything from the Velvet Revolution and the Vietnam War to Tahrir Square.
Assembled from dozens of new interviews and an abundance of archival footage, the stars are all here: Robert Lowell, Václav Havel, Isaiah Berlin, Mary McCarthy, W.H. Auden, Michael Chabon, Noam Chomsky, Derek Walcott and Joan Didion, to name just a few.
The arguments spill from page to screen. Susan Sontag versus Norman Mailer (shown at the NYC Town Hall raging at a panel of women: 'I'm not going to sit here and listen to you harridans harangue me!'), Mailer versus Gore Vidal, and Vidal versus – in the filmmakers' words – 'well, versus the whole world on everything'.
At the centre of it all sits the serene, workaholic Silvers, his desk piled with books, a pug dog sniffing at his feet. The venerated octogenarian, who edited the NYRB with Barbara Epstein until her death in 2006, is a kind of matchmaker: twinning books with reviewers, writers with ideas. 'The Review is based on the idea that highly skilful, intelligent, interested people,' he says, 'can write fascinatingly and revealingly about nearly any subject.' — Toby Manhire