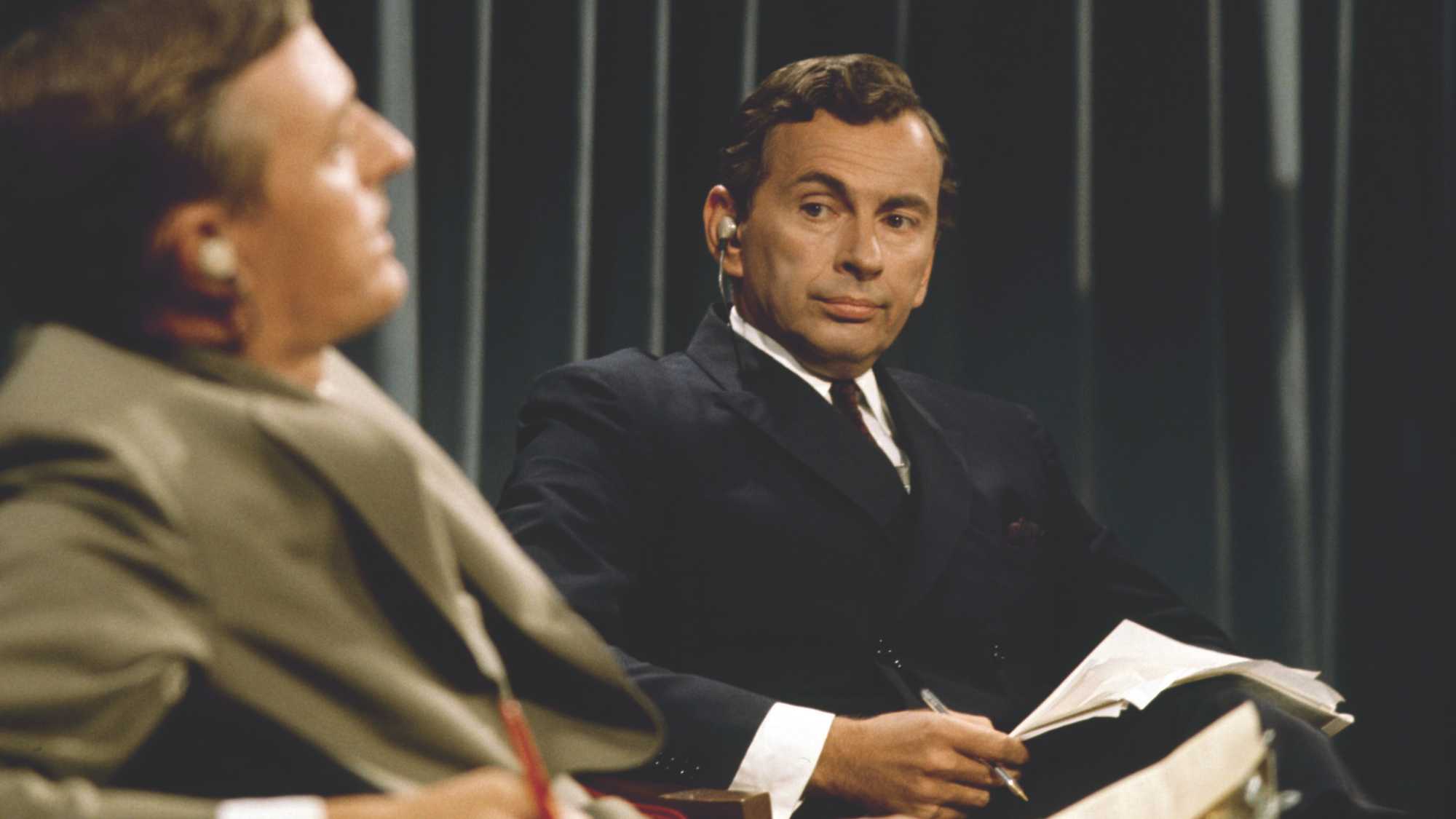 Over ten nights in August 1968, Gore Vidal and William F. Buckley Jr let rip. The clash of the commentators – the liberal iconoclast versus the public face of conservatism – would quickly become essential viewing. It was a masterstroke from ABC, the minnow of American network television.
The urbane, imperious Vidal and the indignant, seething Buckley exchange philosophical salvo and sarcastic insult in a contest replete with dazzling eloquence, acerbic wit and visceral loathing. 'It's as if', reflects Buckley's former assistant, 'they were matter and anti-matter, parallel lives'. The rivalry – cultural, ideological, skin-crawlingly personal – encapsulates the unease of a nation becoming mired in an unwinnable war in Vietnam and beset by profound social unrest at home.
These mesmerising debates, which spiralled out into a protracted legal battle, climax in an astonishing outburst from Buckley, a moment which he later said had tormented him for years. For his part, Vidal is said to have revelled, four decades on, at news of Buckley's death. 'Rest in hell', he wrote.
Best of Enemies thrills as an entertainment alone: two intellectual prize-fighters slugging it out. But directors Morgan Neville and Robert Gordon achieve something more: an adroit, rambunctious melding of archival footage and new interviews illustrates the way the arguments of 1968 wrenched open political and cultural fissures that persist today; and how the Vidal–Buckley scraps created a template – a high-point probably, too – for a now familiar TV format, in which political punditry takes the shape of a boxing match. — TM