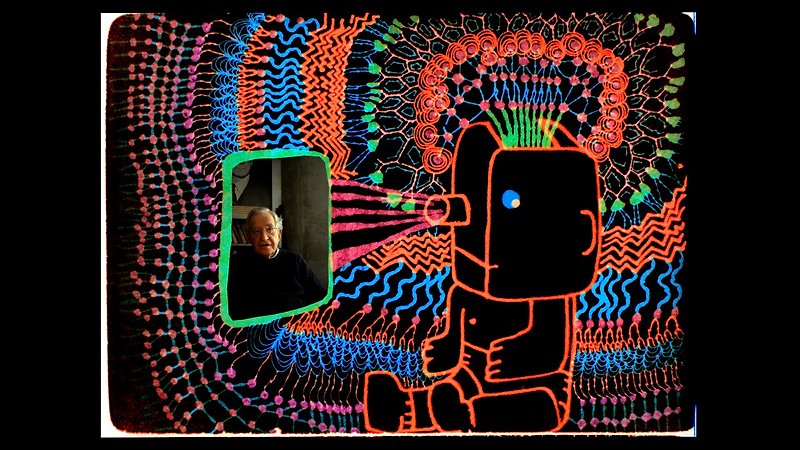 Is the Man Who is Tall Happy?
2013
"It's a delightfully odd pairing – philosopher-activist Noam Chomsky sits down with filmmaker Michel Gondry for an extended conversation. What do the father of modern linguistics and the man best known for helming the Charlie Kaufman-penned romantic fantasy Eternal Sunshine of the Spotless Mind have to talk about? Plenty, it turns out, much of it predictably heady (you wouldn't expect the origins of human language to be an uncomplicated subject). Yet this is no dry dorm-room bull session: much like Richard Linklater's cerebral Waking Life, almost every frame of the film is animated." — Keith Uhlich, Time Out NY
"[An] edifying treasure-hunt into the depths of a living mind… Imagine a doozy of an office-hours audience with the most brilliant professor you never had, set inside a kaleidoscopic lightboard of a shared mind-space, where everything that professor says is illustrated in pulsing, wheeling, mercurial cartoons. It's a mad thrill, like witnessing a great evolutionary leap of the margin notes you may have doodled in class." — Alan Scherstuhl, Village Voice
Screening With This Feature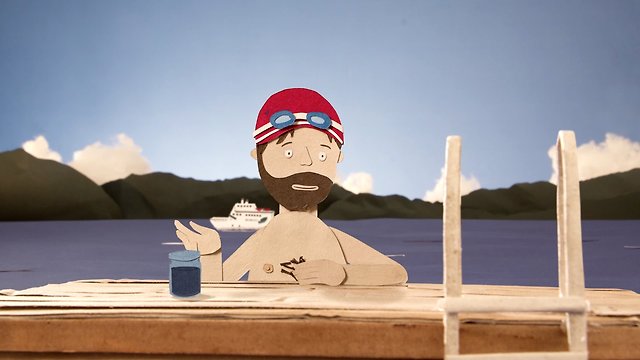 A university tutor strays widely from the syllabus in this stop-motion animated dramedy made entirely from intricately handmade paper and cardboard pieces. Screening with Is the Man Who Is Tall Happy?