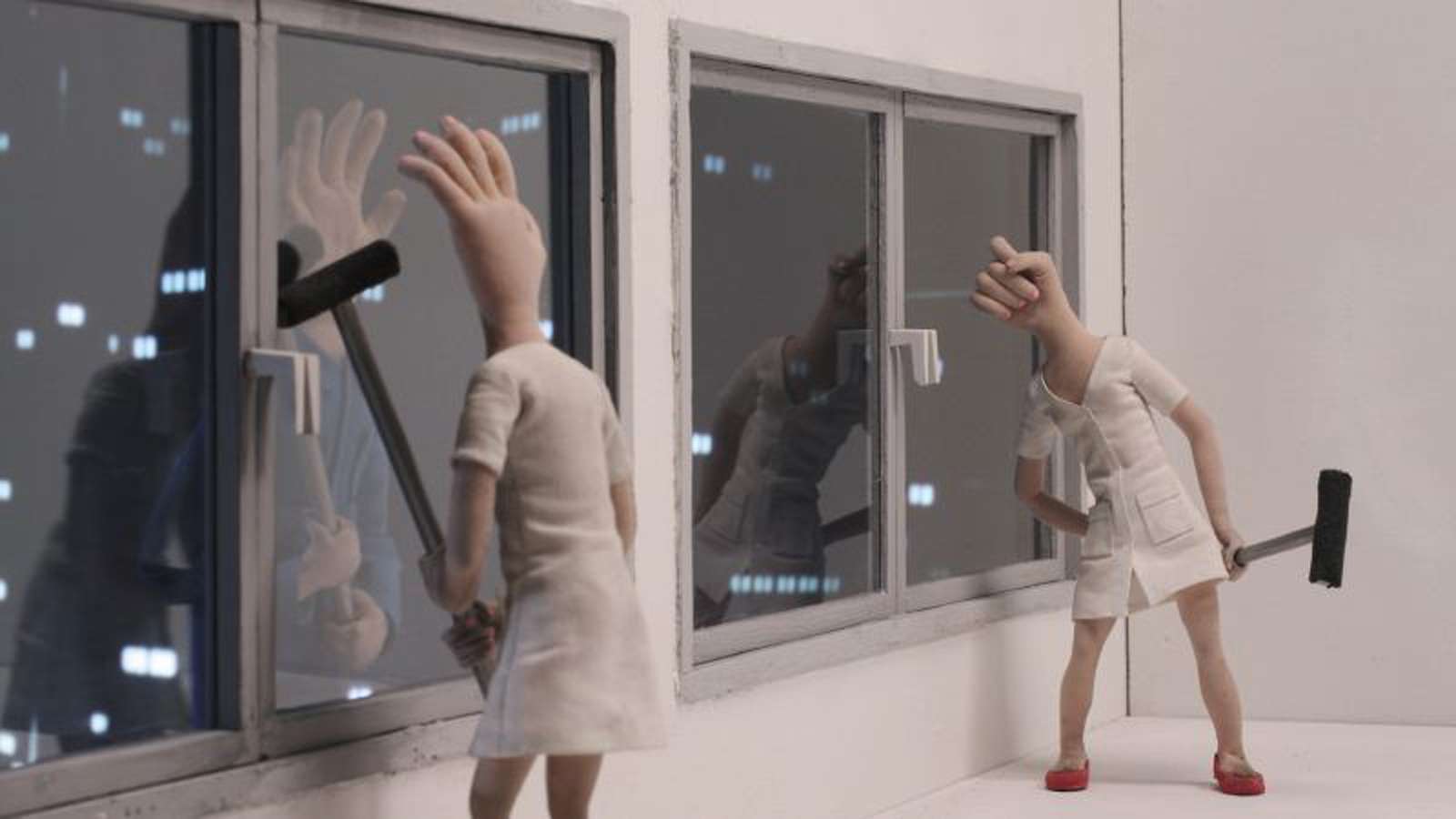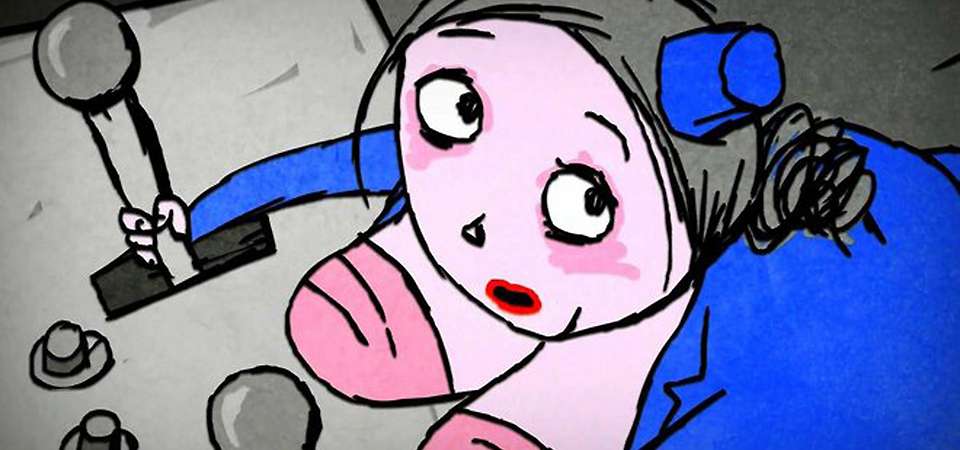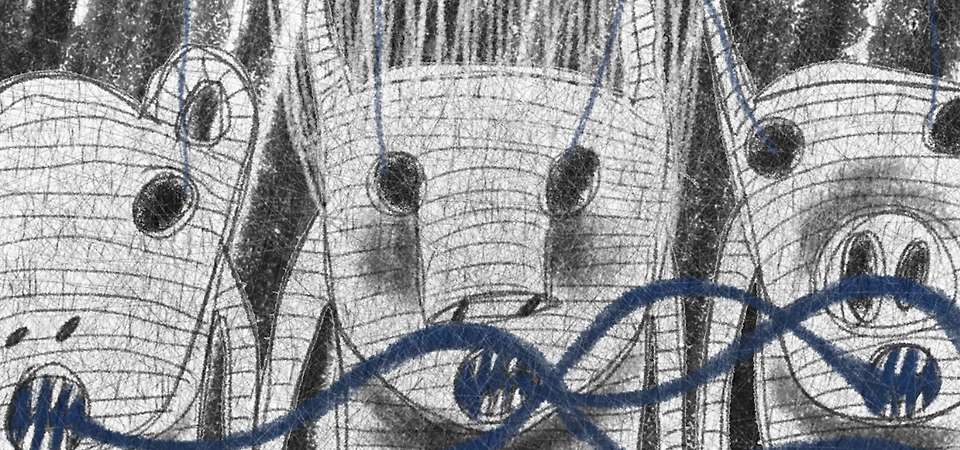 Diversity is always one of the aims we embrace in the process of putting our annual Animation Now programme together. Computers, often mistakenly thought to be the tool of choice for contemporary animators, have to share the line-up with gems crafted from pens, pencils, paper, puppets and pin-screens. To the greatest extent possible, this collection has been arranged to have the different techniques, genres and styles really spark off each other, to highlight the inherent contrasts and reinforce the wonderful breadth of the art of animation.
Jailbreak is a joyously accessible reminder of just how expressive a few dancing straight lines can be in the hands of an expert abstract animator. TINAMV 1 is a textbook showcase of what can be achieved with a few simple props, a fired-up imagination – and enough time.
We have been lucky to secure probably two of the most awarded films on the international animation festival circuit at the moment. Tram and Oh Willy… seem to have spent the last few months leap-frogging each other to share a variety of festival Grand Prix and Audience Award honours between them. There is a deliciously wicked humour embedded in Tram which allows the director to get away with a story that would struggle to pass the censor if it were shown in any form other than animation. As for Oh Willy…, simply behold the astonishing, filigreed detail of it all and marvel at how it could be humanly possible to make something like this out of merely manipulating puppets.
I am very, very happy with Animation Now this year. — Malcolm Turner
An absorbing, beguiling study of the pure beauty of human motion reimagined through possibilities that only animation can offer.
Inspired by the eponymous jazz of Eric Vloeimans' Gatecrash, Jailbreak whimsically bursts forth as a series of interconnected pentagons, each with its own identity – and will.
The cloistered interior of a pure white room is the perfect space to unleash a sustained, anarchic fiesta of stop-motion action.
A voluptuously sultry tram operator resplendent in all her wondrously erotic wobbliness.
A crazy-wild ballet of the strangest creatures getting a bit of after-hours cleaning done.
An intense and macabre melange of plasticine animation.
A spectacular, surging forest of wearable art engulfs a willing duo of dancers before a plunge into a teeming liquid underworld.
We May Meet, We May Not
2011
The strengths and fragilities of parent–child bonds are tested against the background of a foreboding forest.
Here and the Great Elsewhere
2011
An ethereal world of ever-morphing imagery painstakingly hand-crafted from a pin-screen containing 240,000 pins.
One of the most awarded animated shorts of the year. A film of translucent poignancy that explores the small, mismatched circles of life and death.