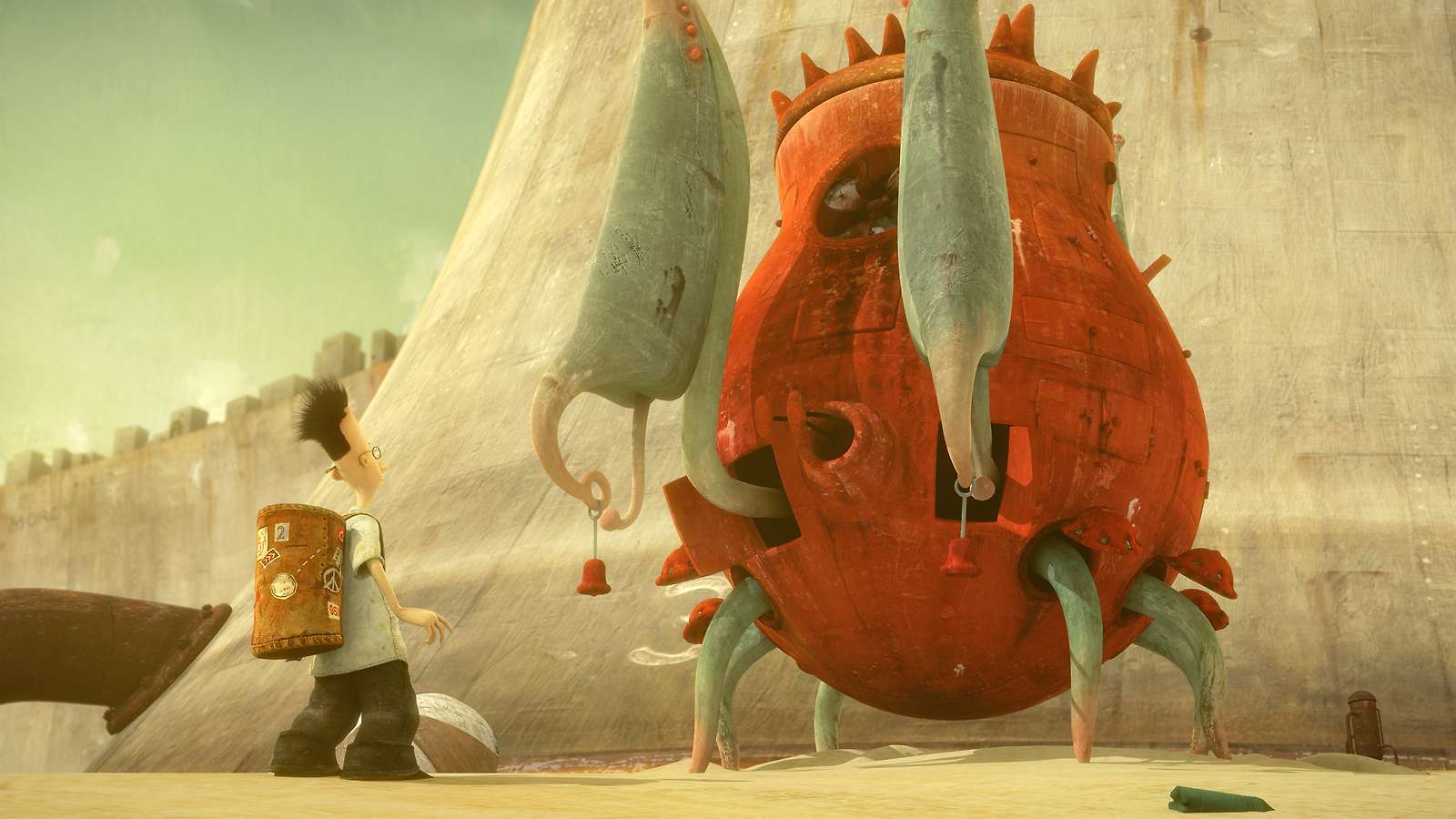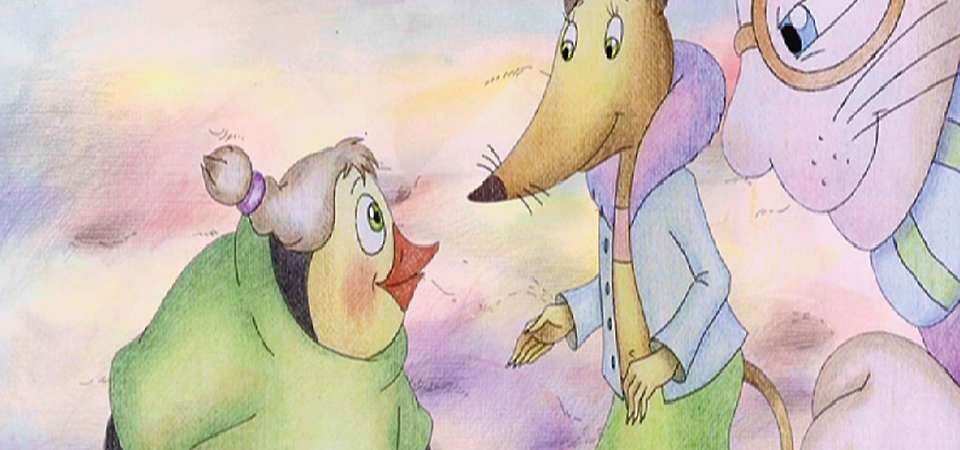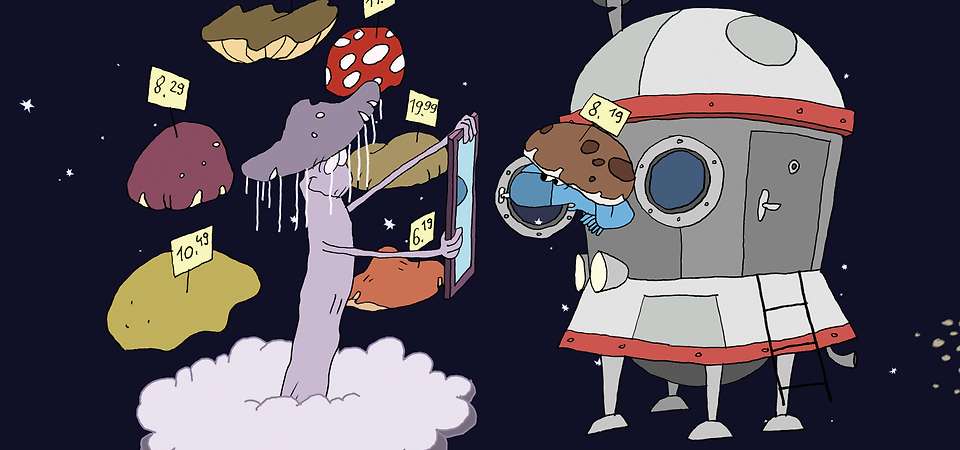 Animation has a lot to answer for! Turn on TV and there it is being pressed into service as a thinly disguised Trojan horse to sell the next new line of toys. Marvel at how it has convinced a lot of kids that a story can only be told in a gallop of five-second micro-bursts. This programme claims back some lost ground: wild tales, great characters, a colourful sprinkling of laughs and giggles, a catchy song or two, different ways to play with your food and plenty of surprises. These films are engaging, thought-provoking, and designed to nourish the imagination rather than saturate it. Recommended for ages 5–9. — MT
A psychedelic exploration of the Nightclub in the New Zealand bush... bird is the word!
Anyway you wanna have 'em, pancakes are delicious.
A little girl who thinks she's Napoleon tames the wolf and her grandmother too!
This little pig will do anything to get the cookies. Anything!
Mushrooms of the Storm
2009
A swarm of space-mushrooms chase an alien's rickety rocket ship.
An enchanting world filled with herds and flocks of creatures created entirely from cool junk.
Cat and his friend have their annual apple-picking disturbed when a strange egg rolls into the orchard.
Pure magic. An utterly enchanting big screen adaptation of Shaun Tan's book of the same name. The story of a young man who happens upon a friendly creature who just isn't quite in the place it should be in.