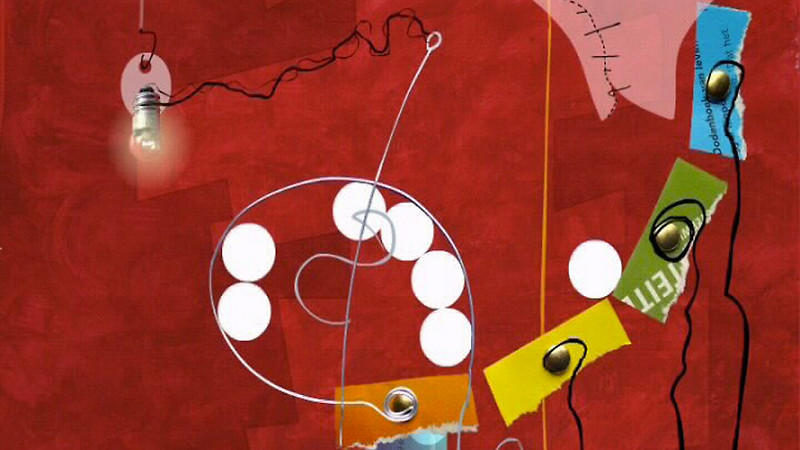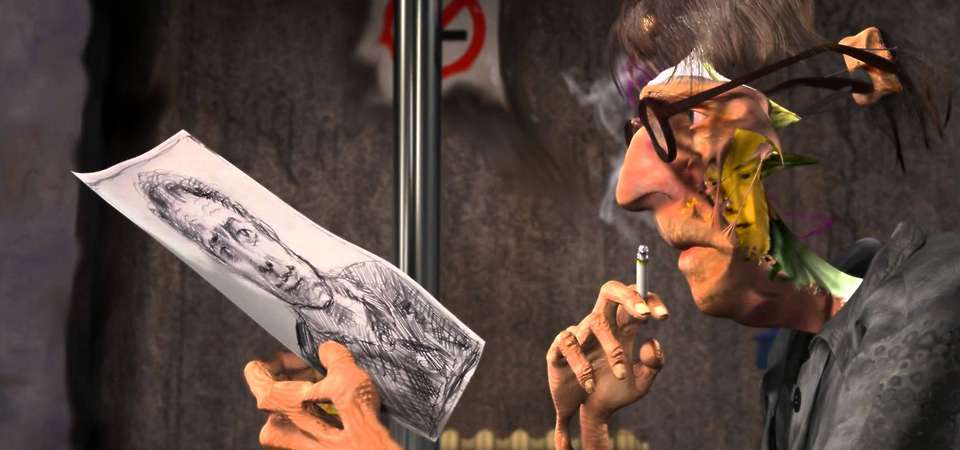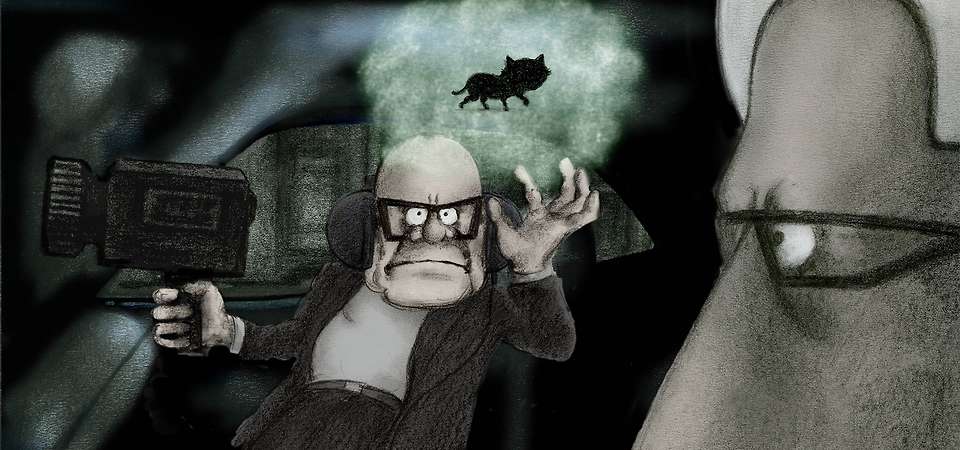 The rise and rise of creative, hands-on auteur animation continues. As long as people draw, sculpt or harbour the desire to make objects move without strings attached, there will be a plentiful wellspring from which to draw. This year saw one of the strongest collections of submitted material for a long time. The sheer volume of richly deserved praise for Ryan made that a compulsory inclusion; the unbridled joie de vivre of Workin' Progress gave us a 'best opening film ever'. The rest of the programme celebrates the sheer diversity of the animated art form. Yes indeed, this has been a fine year.
Pure magic. A happy troupe of workers build a skyscraper, swinging all the time to a catchy tune from a bygone era.
An enigmatic mix of hard-boiled narrative and punk-jazz spoken poetry light the path for this stroll through a painted-over environment.
Homicidal maniacs aren't born – they are created; by the little things. A hilarious insight into the myriad travails of one poor fellow's very bad day.
Fascination factor – 10/10. Jazz master Stan Getz provides a perfect bebop background that perfectly synchronises with a mechanism of mind-bending ingenuity. Almost too much fun!!
Paced like a speeding car driven by a madman who has just swallowed a cat, this film explores the gritty underside of guerrilla filmmaking.
Masterful multiscreen mixed media, style. A mad scientist or dispassionate inquirer (you decide) creates an entire micro-society.
Obsessively Compulsive
2004
To watch this film is to finally understand the experience of people with obsessive-compulsive disorders.
Virtuoso pixellation; a veritable Energiser bunny of the technique.
Somewhere out there between sleep and reality… there is a cat and a cow. Cursed insomnia!
The grand master of US indie animation propels his latest hilarious short film onto our screen. And we are pleased to report it is vintage Plympton. Laugh until you bark!
Part homage, part documentary - a triumph of style and substance. Landreth chronicles his experience in befreinding the fragile, but prodigiously gifted Canadian animator, Ryan Larkin, who made four films (one nominated for an Oscar) before retreating to 20 years of homelessness as a panhandler in Montreal.
The Mysterious Geographic Explorations of Jasper Morello
2005
The bizarre tale of a doomed airship expedition that Jules Verne forgot to write is executed in layer upon layer of amazing silhouettes. This stunning work receives our nomination for next year's Oscar.