Winners of New Zealand's Best short film competition's jury prizes announced
Saturday 6 August 2022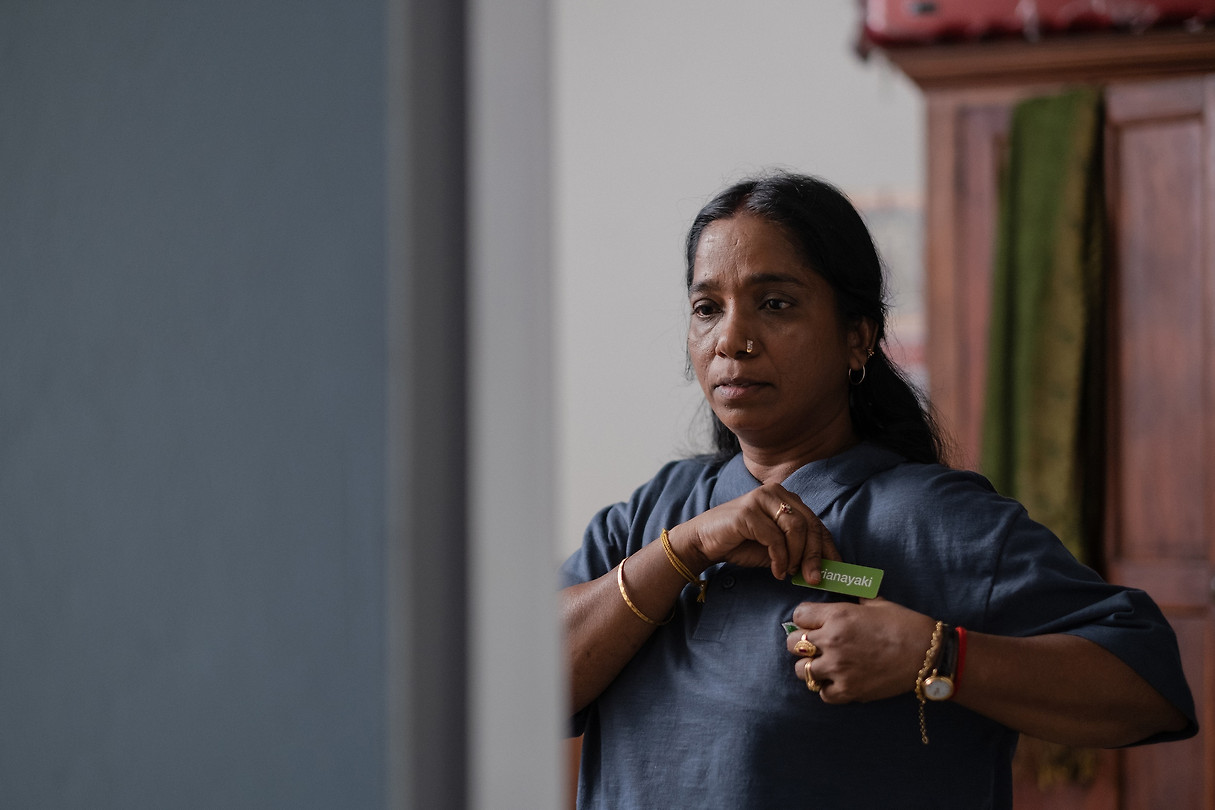 The winners of our 11th annual New Zealand's Best short film competition's jury-awarded prizes were announced this evening, with the accolades presented live following a sold-out screening of the five finalists' films at ASB Waterfront in Tāmaki Makaurau.
Director Bala Murali Shingade's film Perianayaki earned him both the Flicks Award for Best Short Film (a cash prize of $7500) and the Creative New Zealand Emerging Talent Award (a cash prize of $4000), an award presented to a fresh voice: filmmaking that gives life to stories of those less often represented in film, or that speaks to new or existing audiences in different ways. Perianayaki actor Jeyagowri Sivakumaran's performance also earned a Special Mention.
The Auckland Live Spirit of The Civic Award (a cash-prize of $4000), awarded to a filmmaker whose work indicates the possibility of a feature made by them being of the stature and quality to open a Festival at Auckland's The Civic in the future, was awarded to Trees directors Ben Bryan and Tom Scott.
The awards were judged by a three-member jury featuring filmmaker and writer Tim Wong, filmmaker and past Best Short Film award-winner Chelsie Preston-Crayford and Flicks.co.nz editor Steve Newall.
"As a jury, we acknowledge the high standard of shortlisted films and the difficulty of singling out a few for prize giving – each had its unique merits and outside of the awards criteria, deserved recognition on individual terms. It's a hell of a thing to make any film, not to mention one that's thrust into competition. Our appreciation goes out to all the filmmakers who submitted shorts for consideration," says Tim Wong on behalf of the jury.
"We were ultimately drawn to two shorts at opposite ends of the spectrum of excellence: one that swung for the fences and committed to a vision, and another that grounded itself quietly yet profoundly in the everyday. Trees was striking in its confident ambition, while Perianayaki was searingly truthful, with a central performance we won't forget."
The five short films, selected as finalists by this year's Guest Selector: filmmaker and Arts Laureate Florian Habicht, were Saviour (dir: Alistair MacDonald), Manny and Quinn (dir: Siobhan Marshall), Perianayaki (dir: Bala Murali Shingade), Rustling (dir: Tom Furniss), and Trees (dir: Ben Bryan and Tom Scott).
The Audience Award, as voted by the public, will be awarded on the closing night of the festival in Wellington, Sunday 14 August. Audiences at the New Zealand's Best screenings in Tāmaki Makaurau and Te Whanganui-a-Tara will be asked to vote for their favourite short to decide this. The winner of Audience Award this prize takes away a 25 percent share of the box office takings from the New Zealand's Best screenings in the four main centres.
Congratulations to tonight's winners and all of our NZ's Best 2022 finalists. New Zealand Films at Whānau Mārama: New Zealand International Film Festival are proudly supported by Resene.