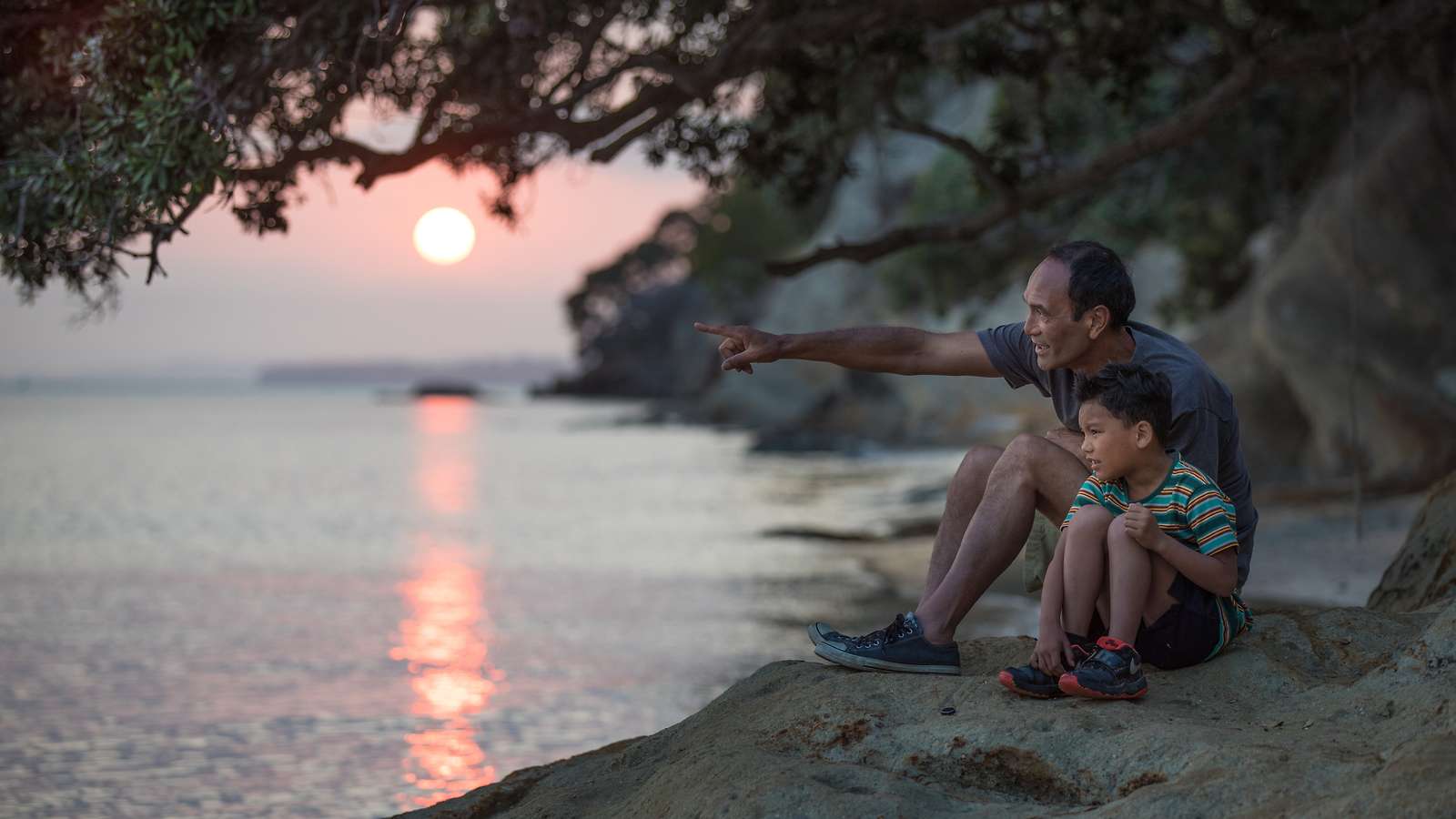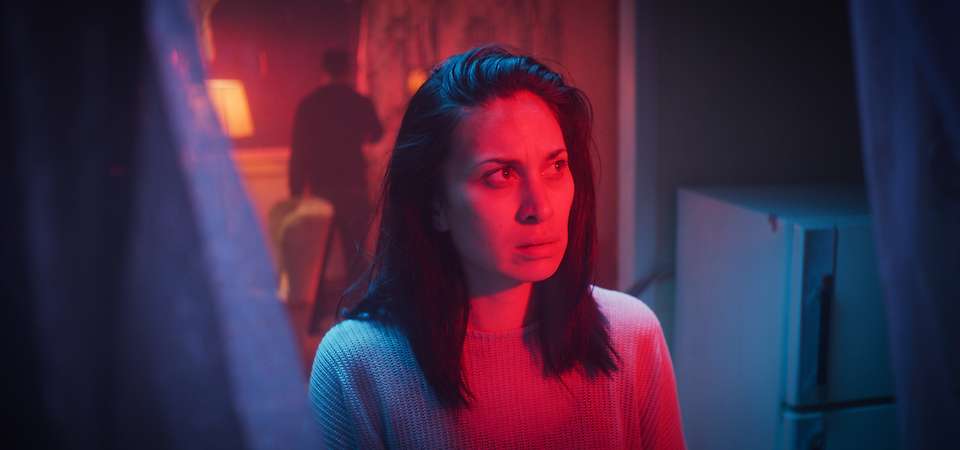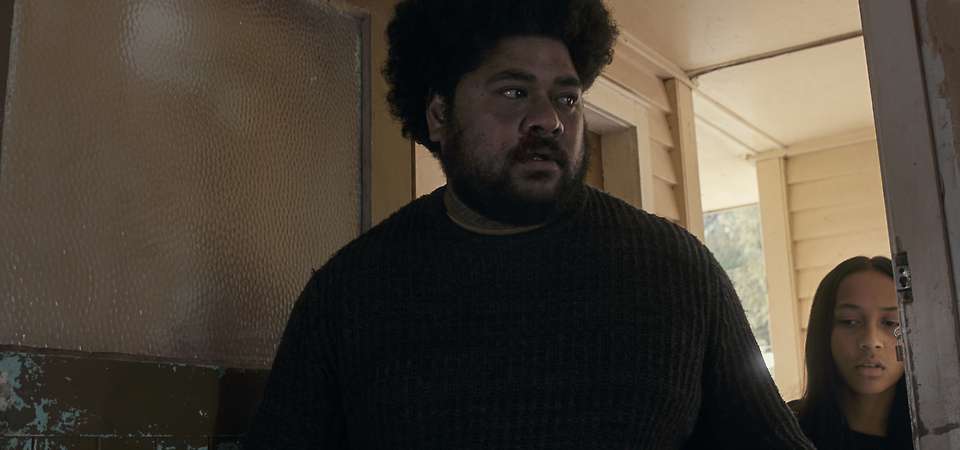 Ngā Whanaunga Māori Pasifika Shorts 2022
Six short films from Aotearoa and the Pacific have been selected by co-curators Leo Koziol (Ngāti Kahungunu, Ngāti Rakaipaaka), Director of the Wairoa Māori Film Festival, and Craig Fasi (Niue), Director of the Pollywood Film Festival.
Ngā Whanaunga is a competitive section of the Festival and films are eligible for the Wellington UNESCO City of Film Award for Best Film ($3000 cash prize), as judged by a jury. Audience members at Auckland and Wellington screenings will also vote for the winner of the Letterboxd Audience Award, a cash prize of $1000.
"Every year the Ngā Whanaunga Māori Pasifika collection of short films showcases both emerging talent and those at the top of their game working towards a first feature. This year is no exception, with filmmakers of New Zealand Māori, Tongan, Samoan and Cook Island origins. We are excited to present this year's collection, diverse in genre – drama, thriller, sci-fi, experimental – and diverse in viewpoint. Mauri Ora!" — Leo Koziol
Films are listed in the order that they will screen. Curator comments on each film appear in italics.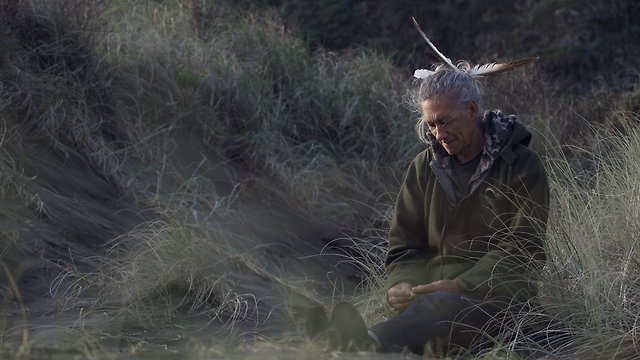 During the Covid-19 lockdowns it was permissible to venture out for a walk, but will that walk never end? On the wild west coast of Tāmaki Makaurau we follow one man's enforced isolation. Pacing the beach, wondering if those dear to him will ever be seen again.
Dramatic, majestic, intimate and moving, this short film is sure to resonate with all who have been separated from their loved ones. A silver lining within the storm of enforced isolation, was coming home to oneself, the environment
and to nature itself.
"A landscape lullaby evokes union between people, land, sea & sky." — CF
Thick, deadly smog blankets the globe, reducing visibility to less than a few metres. In a secluded farmhouse, a woman and her overbearing husband attempt to find resources and survive using a series of walking trails crafted from ropes and stakes. One night, the woman is alerted to the presence of someone or something else deep in the smog. Desperate to escape the farmhouse, the woman attempts to meet the unknown and risk everything to leave her loveless and abusive relationship behind.
"The environment and tormentor imprisons, escape is the greater of two evils." — CF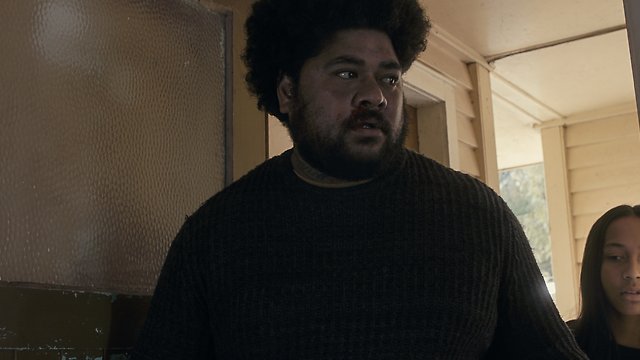 Based on the treatment of Pacific Island families during the New Zealand Dawn Raids of the 1970's, this short is an intimate look into a police raid, as told through the eyes of a young girl Losa and her father Lupematasila.
"We remember the days, the 1970s raids, in hope they will not return." — LK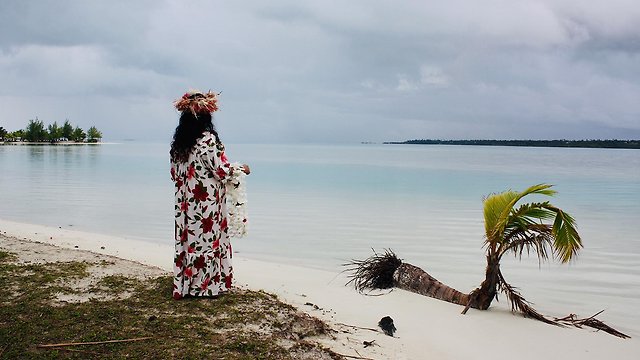 An airplane lands. A massive cruise boat anchors off the reef, disgorging tourists for tropical island vacations. This postcard paradise depends on petroleum imports to fuel its cars, motorbikes, boats, hotels, pumps and machinery. Yet if the tourists stopped coming, what then?
The film opens with the prophetic words of Niuean artist John Pule and continues as a visual tone poem, without dialogue or narration, moving forward into the past to ask questions about the future. A young man travels back in time, from luxury resorts and lagoon tours through pandemic and population exodus, to early Christianity when missionaries incinerated his island's atua and marae. Finally he reconnects with his tīpuna who settled the island a thousand years ago.
"A return to Gods of long ago, cryptic in beauty and honest in perspective." — CF
A Morning with Aroha
2022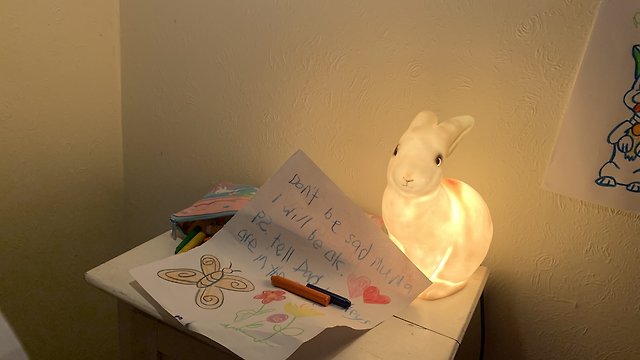 The day starts differently for Aroha today, she is a girl on a mission. In the darkness of her room she packs her bag, and makes her way out into the chilly morning. We don't see what she is doing, but as the morning takes light, her urgency increases. In the house lights flick on, doors open and close, muffled conversations are heard. As Dad leaves for work, Aroha carries on with her project. Mum calls for sister Maria to get up for school and they both realise: Aroha is not in the house. Where could she be?
"A delight from start to finish, the world of Aroha blossoms for all to see." — LK
The Difference Between Pipi & Pūpū
2022
When estranged son, Tai, is called home to Aotearoa to his father Putty's deathbed, he is forced to confront a painful past after years of avoiding it. Once inseparable, Tai and Putty would spend hours together fishing and joking around. However, after a family secret is revealed, their relationship falls apart.
The Difference Between Pipi and Pūpū is a story of a trauma that threatens to tear a whānau apart, and how memories of an aroha once shared can rise again and heal old mamae.
"Sometimes farewell means forgiveness, but the journey is arduous." — LK