The 2019 WFS Film Quiz Winners
Friday 9 August 2019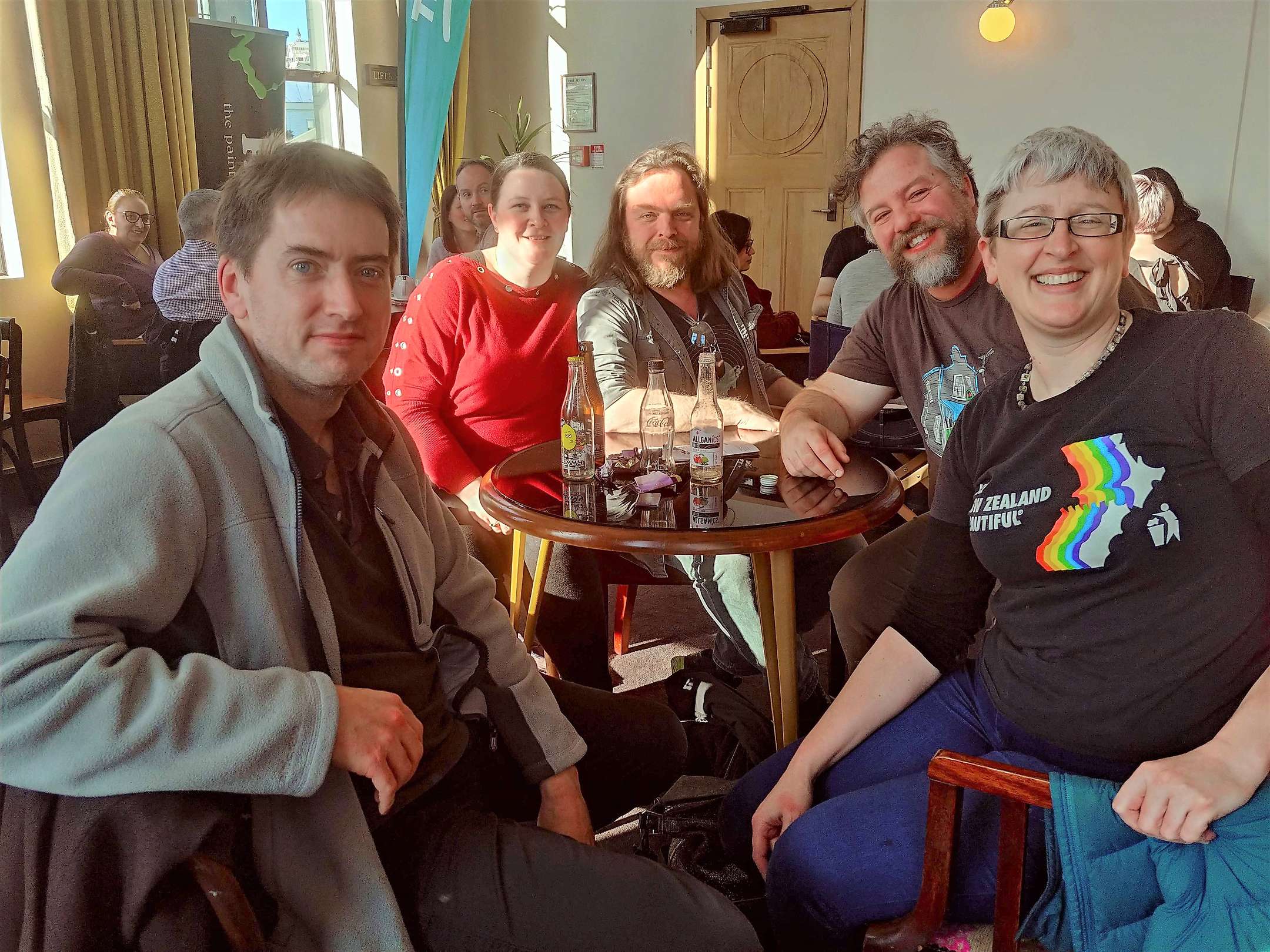 A cluster of elite film trivia specialists came together at Blondini's on Saturday 3rd August for this year's hotly contested Wellington Film Society Quiz. The cinephiles battled through 90 minutes of movie questions and in the end 'Too Late the Quiz Team' took the gong. Team members Catherine Jeffcoat, Colin Jeffcoat, Pearce Duncan, Rachael Manson, Chris Gilman and Matt Riordan share their most intimate movie secrets below.
Congratulations all! How are we feeling? Reeling from the win?
Slightly.
What's your team name and why?
'Too Late the Quiz Team'. We think it's from Too Late the Hero?
How do you all know each other, and what do you all do?
Friends, partners and a very appreciated latecomer (thanks Matthew!)
How many years have you been attending the quiz?
Some first timers, but half the team played last year.
Let's be honest, who carried the team tonight?
Team effort all the way.
What was your best round?
The soundtracks and New Zealand.
What is your top must-see at NZIFF this year and why?
So far? In Fabric, Apollo 11 and Long Day's Journey into Night.
Best film/s of all time?
Colin: Claire's Knee
Cat: Grosse Pointe Blank
Matt: Close Encounters of the Third Kind
Chris: Andrei Rublev
Pearce: Dawn of the Dead
Rachael: Xanadu
Extra Questions – if so inspired
And give us some hidden gems you think everyone should see but know hardly anyone has.
Face in the Crowd
Forbidden Zone
Woman at War
Nothing Lasts Forever
You're all at a dinner party, and you each have a plus-one from the film world to invite (dead or alive). Who's coming to the dinner party?
Chris: David Lynch
Cat: Emma Thompson
Matt: Steven Spielberg or Danny Boyle
Rachael: Bruno Lawrence
Pearce: John Saxon
From the large to the little, what are you watching on the TV right now?
West Wing, The Good Place, DVDs from AroVideo (24/7!), Anthony Bourdain
If you could only watch films from one country, which country would it be and why?
Cat: France (the best)
Rachael: Australia (weird sense of humour)
Pearce & Chris: Japan (Pearce wants to be there, and Chris likes the décor)
Going to see any as a whole team?
Not quite but lots of overlap.
Best film-related or cinema-going memory?
Chris once had the entire Embassy to himself watching Frances Ha!
Cat: Return of the Jedi with Dad at the St James
Pearce: seeing Grease when I was two.
Are any of you off to see a film now?
Off to two in quick succession at the Roxy tonight.