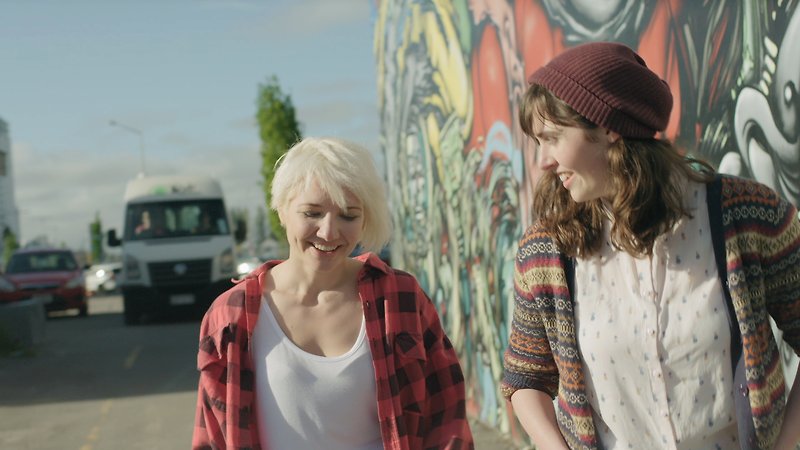 Christchurch-based writer-director Martin Sagadin follows his experimental reverie Oko na Roki (NZIFF18) by veering into narrative filmmaking with his new feature Spring Interlude. While very different in style and tone, this understated film shows the same attention to cinema craft of his earlier work, artfully circling the apparently mundane and haphazard to explore subtext and emotional bonds, and tensions that remain unexpressed.
Made entirely independently and locally in Christchurch, the film revolves around the connection between Lily and Alex, two young women who walk and talk, skirting their burgeoning attraction to each other. Later that night Alex, on her way home alone from her café job, crosses paths with a backpacker searching for lodgings that no longer exist. Alex offers him a makeshift bed for the night, only to then feel uneasy about this perfect stranger who immediately falls asleep on her bedroom floor.
Was her gesture foolhardy? The audience, caught up in the immediacy of the film's action, shares her anxiety. The easy flow and naturalism of the film mask the skilfully choreographed unfolding of scenes, which lead to a perfectly judged final moment.