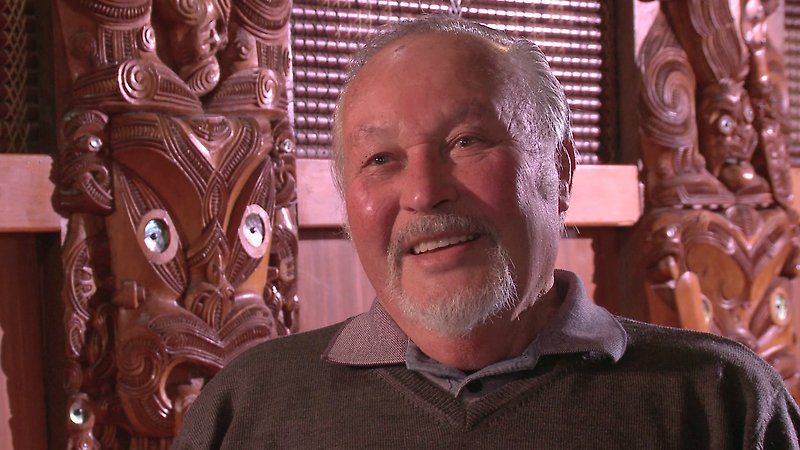 MO TE IWI – Carving for the People
2019
Nearly 20 years after her documentary TU TANGATA: Weaving for the People (NZIFF00) examined the life and art of the late master weaver Erenora Puketapu-Hetet, Robin Greenberg has again collaborated with the Hetet whānau to produce this portrait of Rangi Hetet. At 82, Rangi is one of the last traditional Māori carvers alive today who learned their craft in an era that straddled the ways of the old tohunga whakairo (master carver) and those of the modern world.
Greenberg's film offers a rare in-depth view into the world of whakairo (Māori carving). At just 17 years old, Rangi was taken out of school to help carve the Tāpeka meeting house at Waihī marae under the tutelage of Hone Taiapa and went on to carve many remarkable wharenui and waka taua throughout the country.
Rangi and Erenora were key participants in the groundbreaking Te Māori exhibition which toured the USA in 1984, before coming home to change the way Toi Māori (Māori art) was viewed in New Zealand. Greenberg's documentary also follows Rangi's children as they prepare for a new major exhibition of their parents' artworks held at the Dowse Art Museum in 2016, making it a fitting tribute to a life devoted to keeping the wonderful traditions of Toi Māori alive.